Why PADI is your preferred training agency
So you are considering turning your passion into a dream career and pursuing a future as a professional diving instructor. What then are the most important factors to consider when it comes to your training?
Of course I get asked this question a lot! And with good reason, your choice of dive school, location and training agency will have a huge impact on your career as a dive instructor. In this blog I will focus on the question of training agency and why I believe PADI is the strongest choice for a training agency to kick start your career in diving.
At the end of the blog I will also take a quick look at some of the other important factors to consider such as the Course Director / Instructor you will work with, the training facilities a dive school offers, and the scuba diving conditions that the dive school's location provides.
Firstly though let's really dig into the question of why PADI is my top choice for training agency, both for my own career as a PADI Course Director & Instructor and for the thousands of professional IDC students we have trained at Crystal Dive Koh Tao: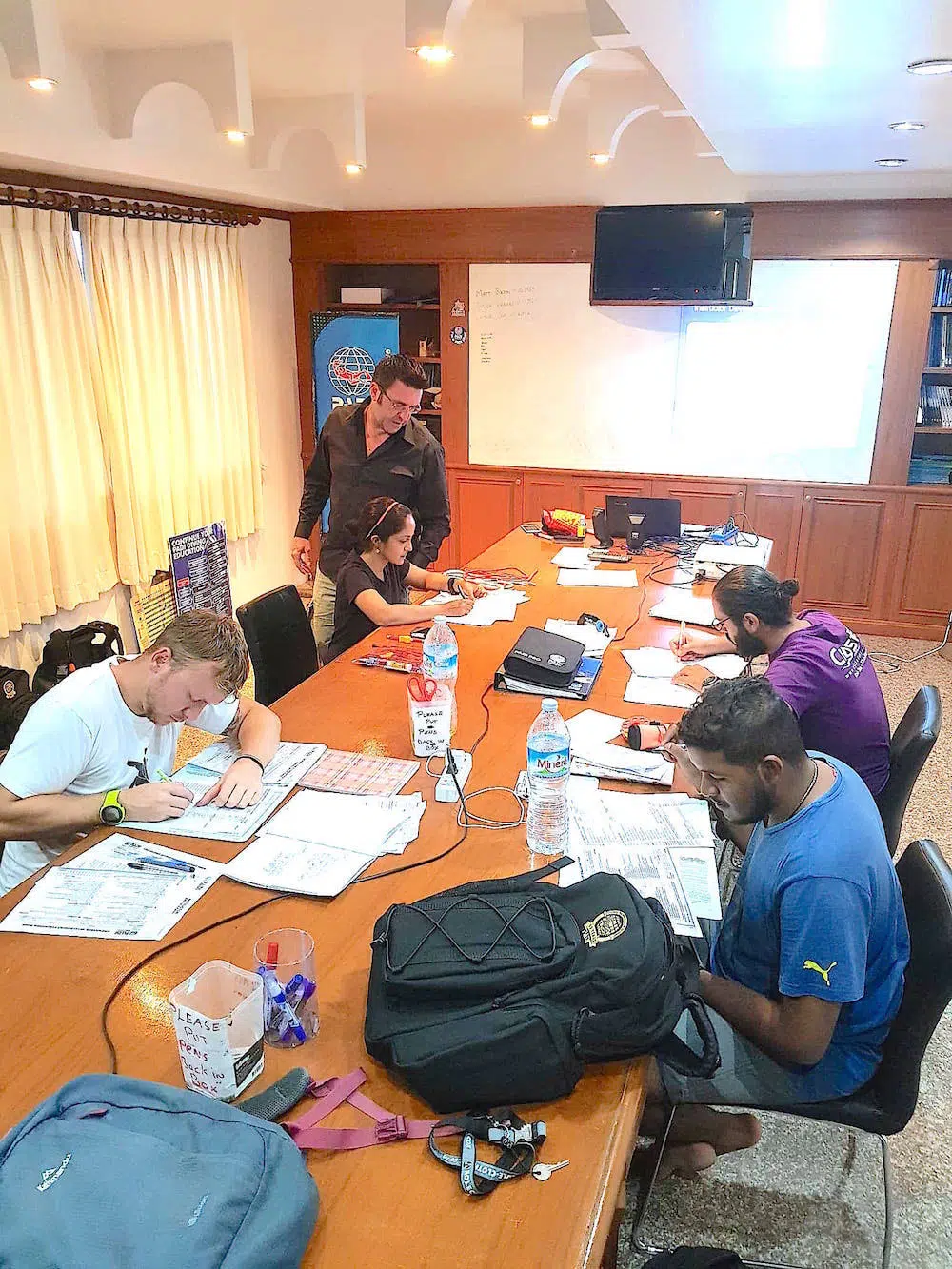 Does the training agency really matter when learning to scuba dive?
When I was considering becoming a scuba diving professional there was really only one choice around at the time and that was PADI. Sure, I had done some diving with BSAC but that was only really an option should I decide to go back to the UK.
Fast forward to 2018 and there is plenty of choice available when it comes to choosing a training agency. However, before making that choice, it's worth noting that that your choice of training agency is also your choice of partner for your future dive career.
You will complete your Professional level training courses with them, promote their programs, courses and products and put their business at the heart of your day-to-day scuba diving business. I believe it's an incredibly important decision.
So what factors should we consider as dive professionals when evaluating the various training organisations and choosing which one is the best fit for you and ultimately your business: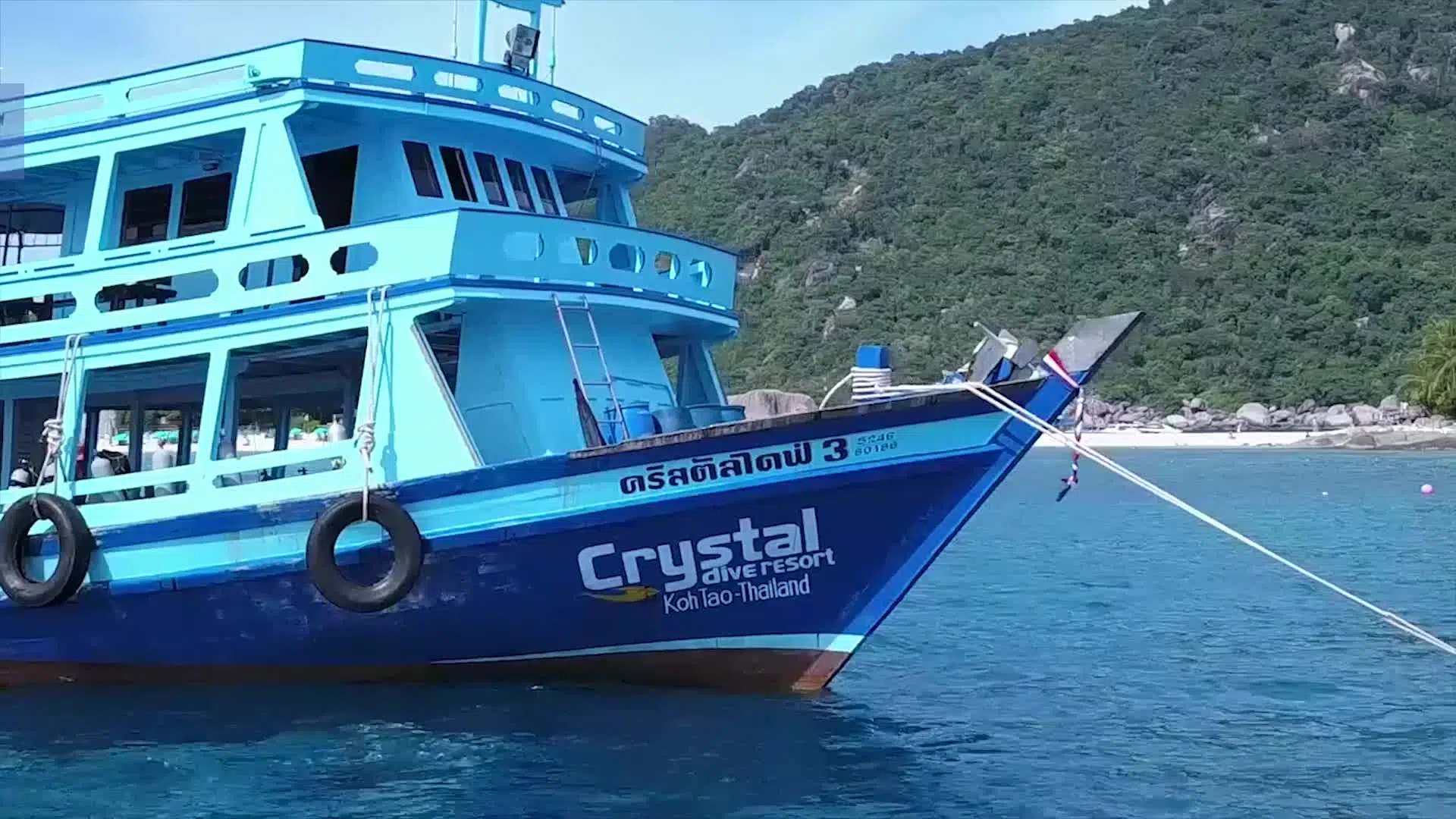 Global brand recognition
Brand recognition is an important advantage any market leader in any industry has over their competitors. If you happen to be an official distributor of that brands products, services or goods then this puts you at a comparative advantage to the business next door who may offer another, lesser known brand.
A good deal of your marketing has already been done. People know and trust the brand and associate quality with it and often they will know someone that has already had a positive experience with it.
Like many dive centres we often receive e-mails from prospective customers that start with 'Can I do my PADI with you'. Such is the brand recognition PADI has as the dominant scuba diving training agency in the world. Of course PADI remind us of this too!
Nevertheless this is a huge advantage for any scuba diving professional offering PADI training programs and courses.
The PADI logo, like the brand is recognised all over the world as a hallmark of scuba diving excellence and a sign of quality. PADI is a true global brand. As a PADI Professional you are able to harness this recognition, displaying the PADI logo on your shop front, website, brochures and any other marketing initiatives you embark upon.
One of the funniest lines I've heard over 2017 was a few weeks ago when talking to a newly certified PADI Open water diver at Crystal Dive during her certification party.
She told me how much she had enjoyed the course, how great her Instructor was and how mind blowing her four training dives on Koh Tao where. I asked her if she would be continuing her education to which she replied she most certainly would and would bring her boyfriend back to Crystal Dive Koh Tao next year. He was already a certified diver. 
'He did his PADI with SSI but will definitely be coming back to Crystal with me to complete his AOW!'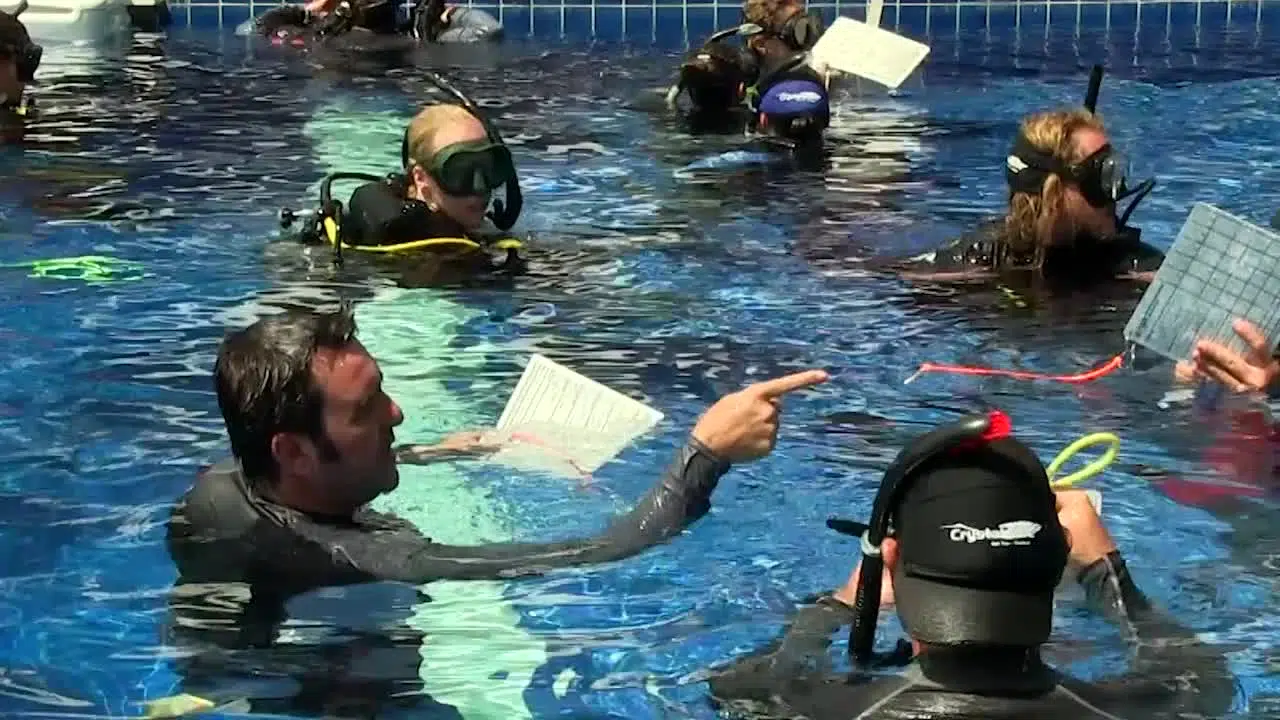 Comprehensive Instructor Development Course and independent evaluation from PADI staff
The PADI Instructor Development Course is the scuba diving industry's most comprehensive and respected Instructor level training program and is recognised by higher educational bodies outside of the industry.
Conducted by a PADI Course Director, successful completion leads to participation on the PADI Instructor Examinations. Instructor candidates are evaluated independently with PADI examiners. No coaching is allowed.
During the IDC, candidates are taught how to present knowledge development in the classroom, conduct confined water training in the swimming pool as well as Open water training dives in the ocean.
At Crystal Dive I work with my candidates, building their confidence, as they develop their teaching abilities over the duration of my 14 day program. This longer program (standards stipulate a minimum 7 days) facilitates a more relaxed program.
With my IDC conducted right in the middle of a 5 Star Career Development Centre there's a lot of scuba diving activities taking place. This means my candidates can really immerse themselves in an environment conducive to learning and to train alongside other highly certified professionals to become a Dive Pro. It really is Eat, Sleep, Dive and Repeat at Crystal Dive Koh Tao.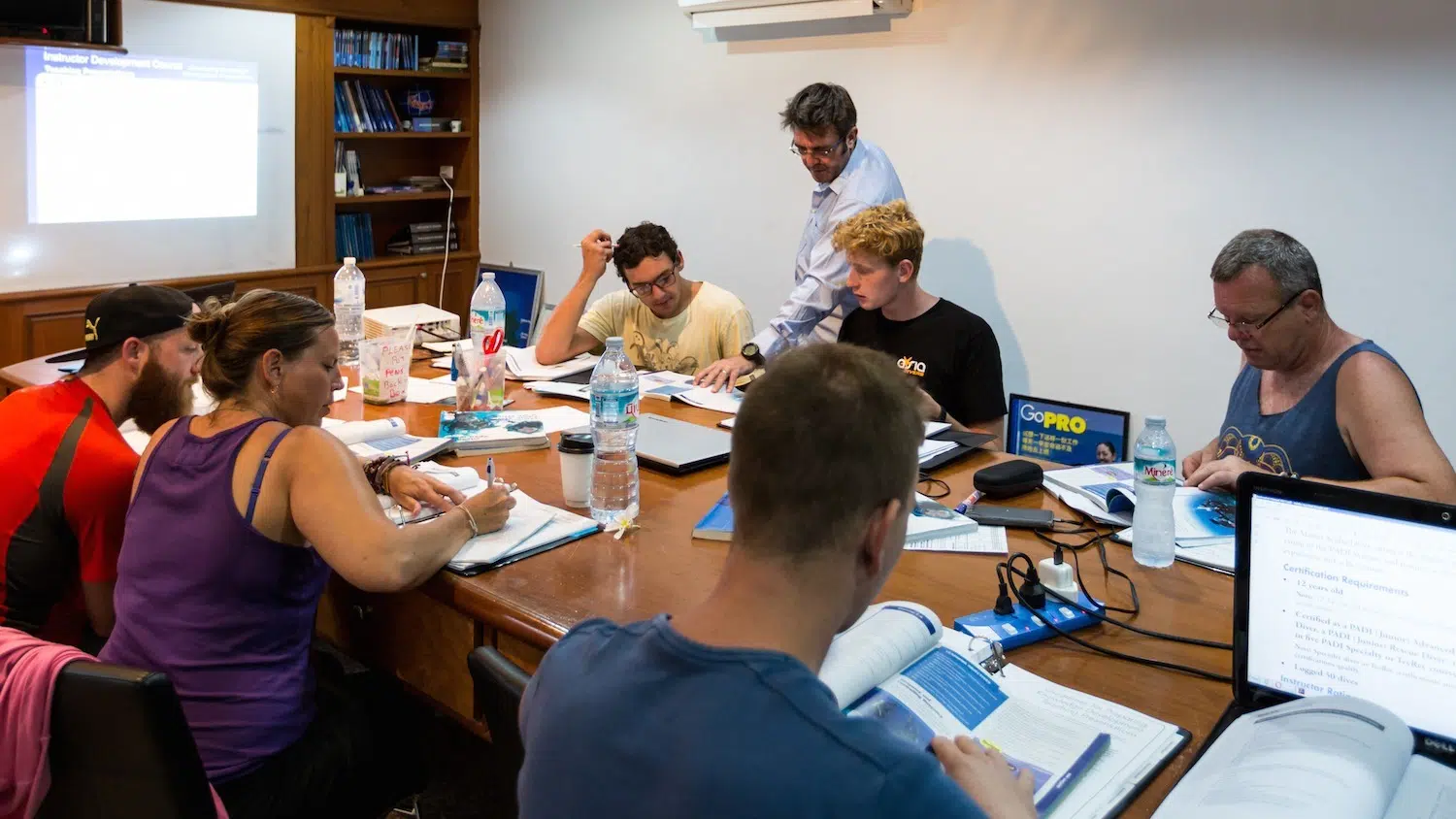 During the PADI Instructor Development Course I introduce candidates to the entire PADI system, familiarising them with all the different PADI courses taught, including the program standards and procedures necessary to teach these courses effectively.
We will also discuss legal concerns, and go in depth with the Risk Management techniques we use both in and out of the water as PADI Instructors.
It's worth remembering that it's not all about training and supervisory techniques or PADI standards. As successful dive educators it's imperative we understand the business of diving and how to market ourselves and our businesses.
After all you can be the best dive instructor in the world but if nobody knows who you are you won't go very far.
The PADI IDC at Crystal Dive Koh Tao addresses all of this and much more making it the most comprehensive Instructor level training program in the industry and the perfect platform for any budding Instructor to launch a new career from.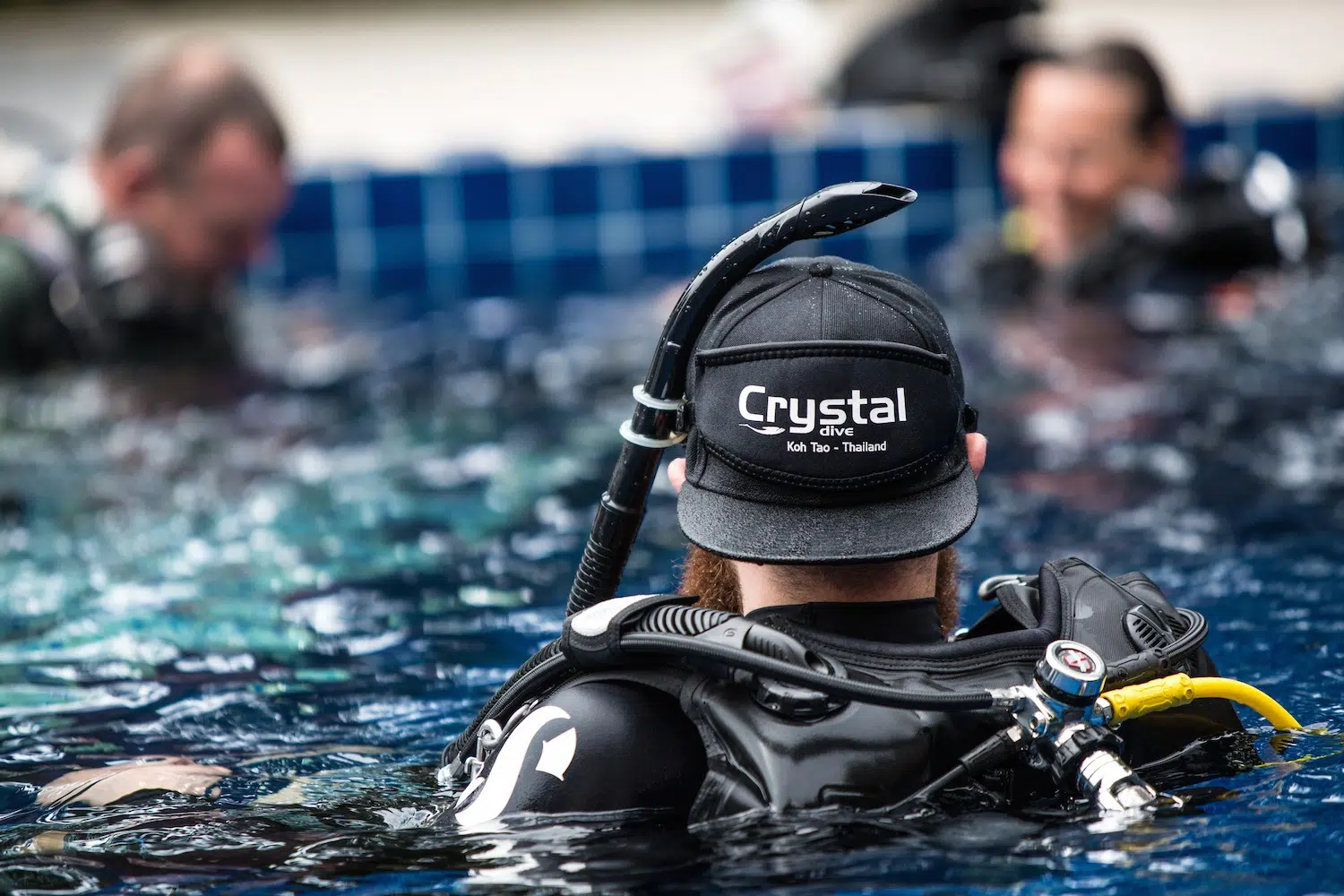 PADI business training and support programs
PADI Instructors, Dive centre managers and Course Directors benefit from the marketing support offered by PADI, which helps to bring more divers to PADI shops.
The day-to-day life of a scuba diving instructor is hectic to say the least. Teaching people to dive and continually providing the best possible customer service, promoting continuing education courses, dive travel and counselling students on their best equipment options.
Additionally from a business perspective, key areas of learning including the Business of Diving have become daunting in recent years with the changing digital landscape and the way in which technology has evolved rapidly.
This advancement in digital technology has dramatically changed customer acquisition strategies, including the buyer journey and the way in which we market to and engage with our customers.
PADI offers its members unparalleled business and marketing assistance through their regional offices. This is supported on a local level by their network of Regional Managers that reach across the length and breadth of the planet.
The type of assistance you can expect ranges from focused online Ad campaigns adapted to suit regional and cultural differences, to shop front signage and in store graphics.
PADI's regional offices provide its members with the marketing tools to help you launch initiatives to reach new customers and retain existing ones.
Easy to use marketing templates and great images are available on the PADI Pros site, and as a PADI Member you benefit from cutting edge and innovative marketing campaigns that have been proven to help drive customers through the doors of PADI dive centres.
These include Ads placed in a wide range of print media as well as online magazines. PADI also uses targeted online ads for geographic specific campaigns focused on consumer interest and intent.
PADI are continually building their brand credibility I talked about earlier and of course this benefits our businesses.
PADI also develops business seminars and workshops, designed specifically for PADI Dive centres, owners, managers and Instructors in order to deliver techniques and ideas we can immediately implement in our day-to-day marketing activities.
One particular such program is the PADI Business Academy, a two day program aimed at PADI members wanting to improve their online presence and performance across a wide range of platforms such as Facebook, Google, You Tube and Instagram.
The PBA also looks at website development, SEO and the importance of blogging as well as reinforcing how important email marketing still is. A really good program – I have personally attended every one – and they are updated every year to reflect the fast changing landscape that is digital marketing.
PADI are also modifying their business programs to reflect social and cultural differences and the new demographics emerging across our industry, which has a particular relevance across Asia Pacific.
I recently had the pleasure to attend the PADI Chinese Outbound Tourism business academy hosted on Koh Samui.
It was aimed at PADI Professionals as well as Dive shop Managers and Owners whose businesses are now catering for this huge emerging market. Attendance benefits included picking up some great tips on how to harness the power of Chinese social media.
PADI provided very informative presentations on Chinese social giants such as WeChat, Weibo and Tencent as well as highlighting the significance of User Generated Content (UGC) platforms such as MaFengWo and Qyer.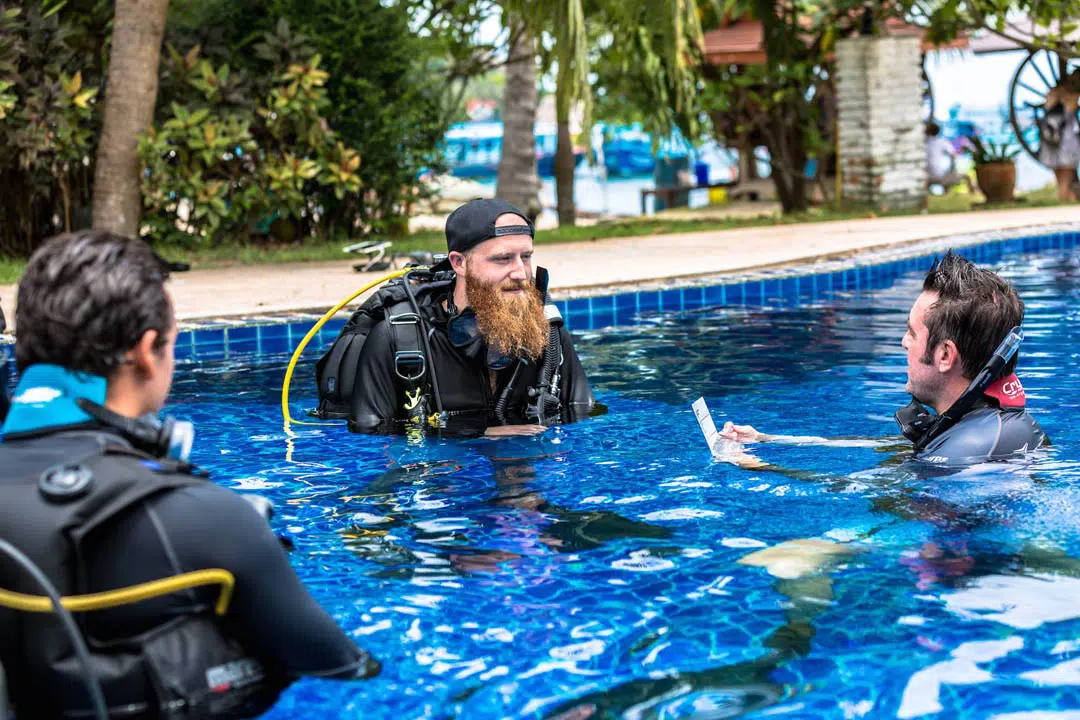 Full Membership of the largest scuba diving training organisation in the world
Membership benefits include Forums, Live training bulletins, Risk management seminars, network, travel etc. Support staff at PADI & in the field – RM's, RTC's, HQ staff.
PADI have three Regional offices with staff supporting every aspect of your daily PADI business lives from sales and marketing support to training questions, from legal advice to business advice.
Factor in a training system supported by the most extensive Quality Assurance system in the industry and this all adds value to your business, as it does PADI's, its reputation and brand.
PADI officers worldwide are producing live (and offline) webinars that cover a whole range of areas; Risk Management, standards, training and status updates, as well as a host of webcasts – available via PADI Pros site.
These cover all sorts of topics such as integrating PADI digital products into your business, customer service techniques, pricing strategies and leadership training.
All useful skills to acquire and most require nothing more than an Internet connection and a bit of your valuable time.
This is also supported in the field, not just by Regional Managers but in recent years many regions are seeing the introduction of Regional Training Consultants (RTC's).
RTC's are conducting Professional Image Evaluations (PIE's) – whereby they spend a day in a member store offering business and sales advice as well as getting on the dive boat to assist fine-tuning your operations and offering training and supervisory tips.
They are also working alongside the RM on personalised in-store presentations such as continuing education workshops as well as Go Pro events to support your Professional level training programs.
Field services are conducting live training bulletins and annual member forums whilst supporting staff from PADI when they venture out to deliver live presentations on more specific subjects such as Risk Management or training, either in local areas or as mini seminars at trade shows.
PADI are now bucking recent trends with E-mails and phone calls being replaced with more face time, allowing PADI Members and PADI staff greater opportunity to interact and learn from one another.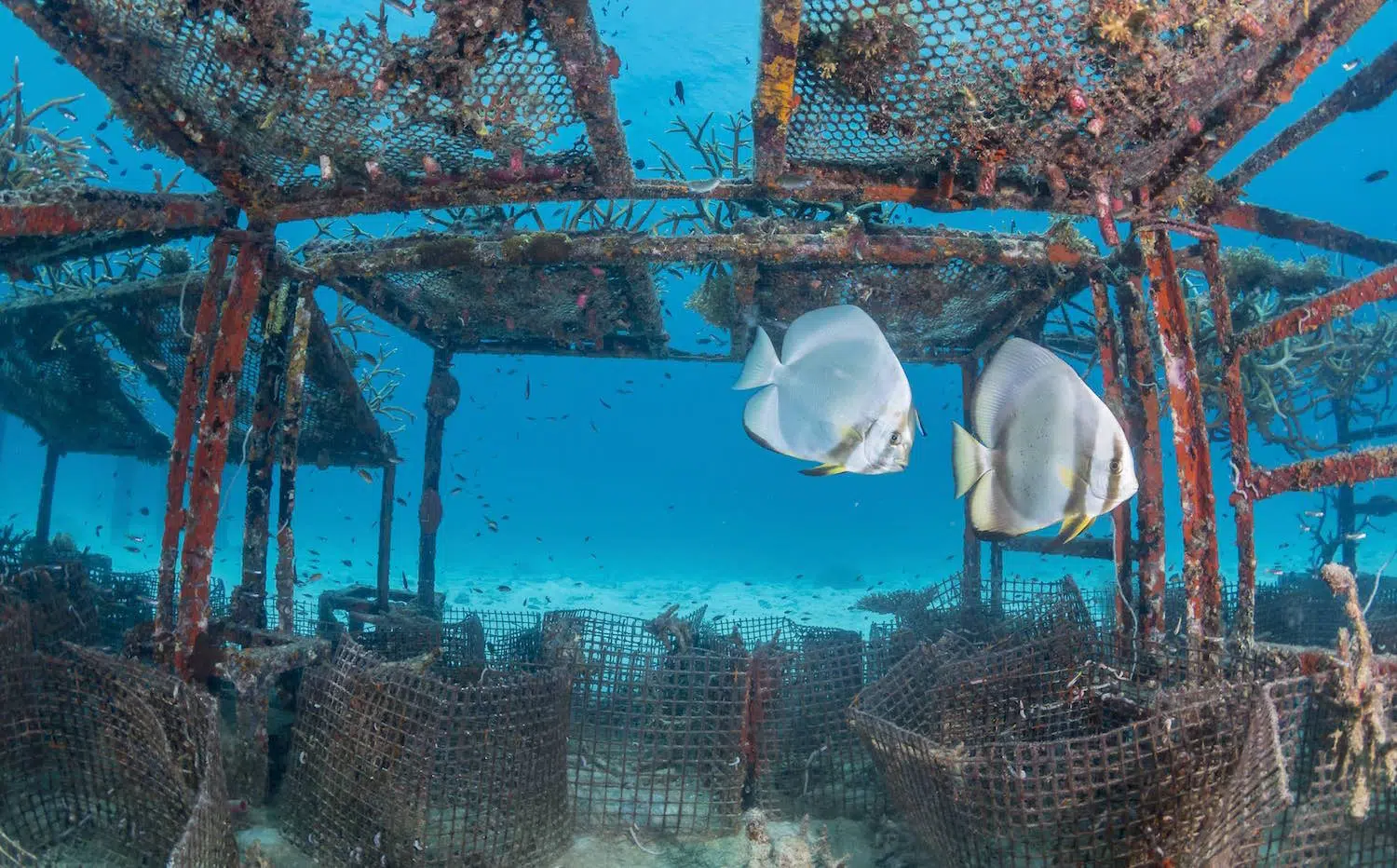 Marine conservation – Project AWARE
PADI have been closely partnered with the global movement Project AWARE for the last 30 years and is very serious about its commitment to marine and environmental conservation.
Alongside Project AWARE, PADI has helped launch numerous initiatives during this time including Dive against Debris, a global program aimed at clearing the world's waterways of marine debris.
The program also encourages participants to record the location, as well as type and quantity of the litter they find as part of an ongoing worldwide scientific study.
PADI encourage its members to take part, and we in turn encourage our divers and students to embrace this philosophy, helping to protect our underwater resources for future generations and gaining new divers in the process.
Whilst this is important to protect the marine environment, it is also your working environment. In order to make your living in this fantastic industry sustainable, our working environment needs to be taken care of or our business will suffer.
Another program PADI support is the 100% AWARE partner program. This helps us as PADI members put marine conservation right at the heart of our dive businesses, ensuring our student divers support conservation.
Donations made by PADI dive centres and members, as well as our students help fund Project AWARE projects such as 'Dive against Debris' and the campaign to protect sharks and rays. We've been 100% AWARE at Crystal Dive since the program's inception and are often asked by prospective divers about this before they sign up to dive with us.
We host regular dive site and beach cleans ups with staff, students and divers alike all taking part. The data we record from these cleans ups is recorded for Project AWARE's 'Dive Against Debris' campaign.
And last year PADI recently introduced their new corporate social responsibility initiative 'The Four Pillars of Change'.
PADI have pledged to be proactive on environmental issues, as well as social issues, setting an example that we as members invite all our divers to follow.
Two of those pillars, Ocean Health and the Marine Animal Protection Pillar, address marine and environmental conservation responsibilities we should all take seriously.
As a dive professional you are in a unique position to influence your divers and students who would have chosen you above your competition because of this commitment. This creates a win-win situation for all.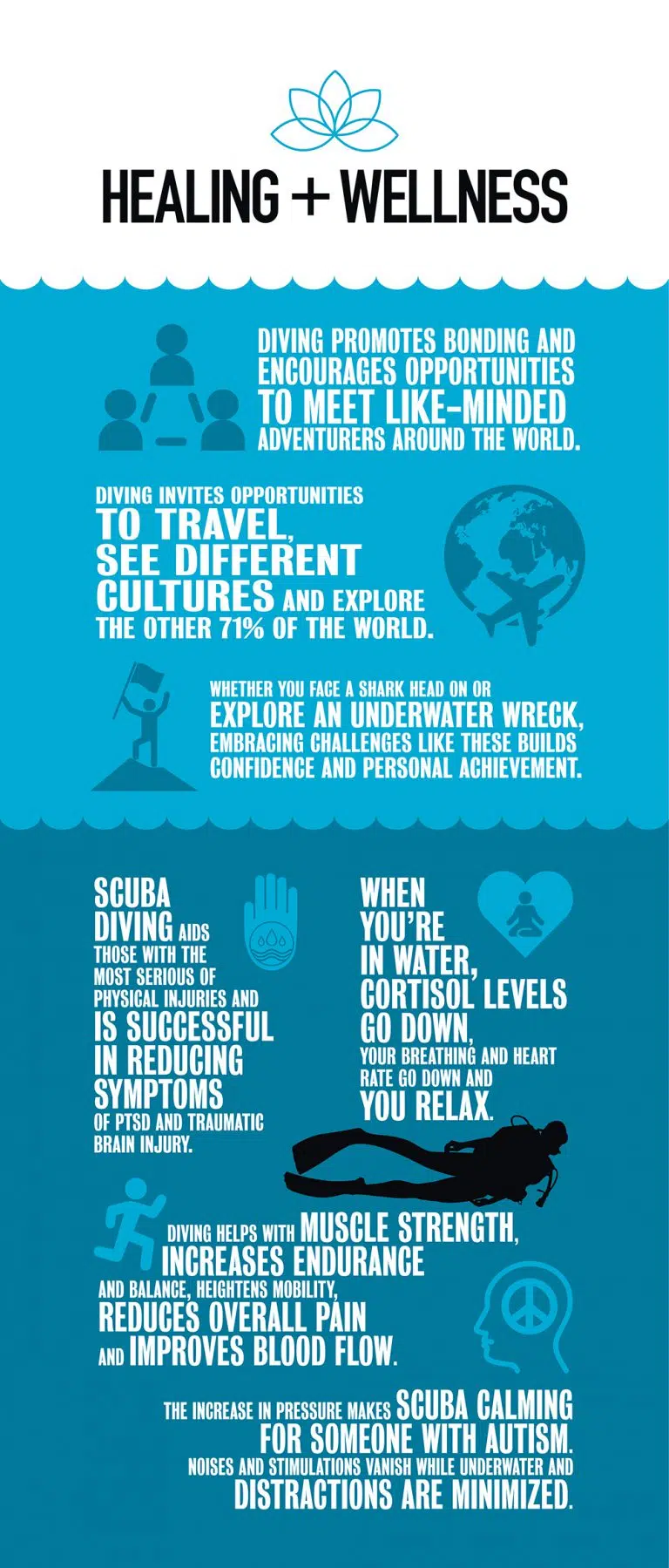 The Ocean Health Pillar sees PADI forging partnerships with organisations that support establishing marine protected areas as well as the reduction of pressures on our water planet that threaten its future.
This also demonstrates PADI's continued support for Project AWARE, engaging divers through relevant Specialty courses and programs such as Coral Reef Conservation, Dive against Debris and Adopt a Dive Site.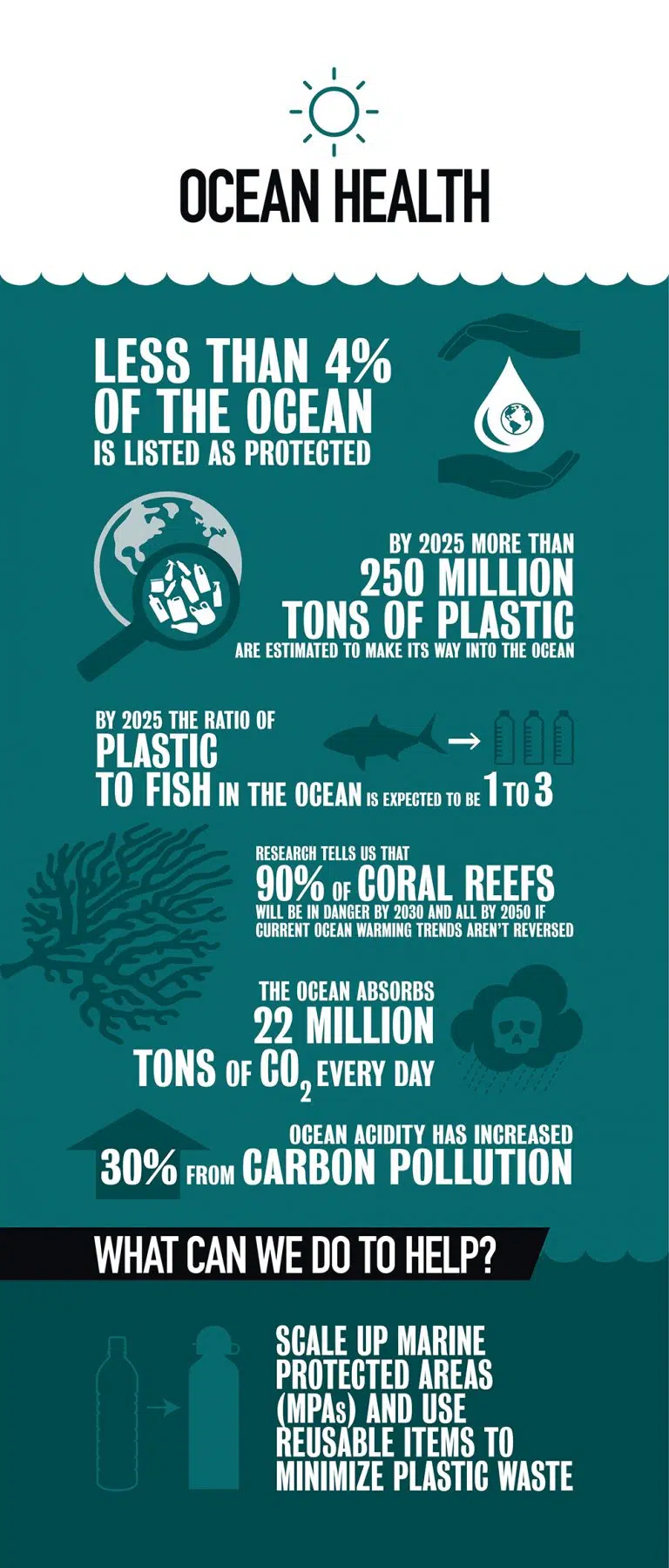 The Marine Animal Protection Pillar is exactly what it says! We need to bring awareness to the plights of Sharks and rays, as well as entanglement issues, encouraging our divers to get involved through courses like the AWARE Shark Conservation Specialty.
PADI recognises dive centres that demonstrate conservation minded business practises with their Green Star Dive Centre Award. Going Green is good for our environment and good for your business.
At Crystal Dive Koh Tao, I co-founded the independent marine conservation organisation, Eco Koh Tao in 2008 alongside two of my colleagues. Reef Restoration expert Nathan Cook and his protégé Jenny Dowling who is now the driving force behind Eco Koh Tao.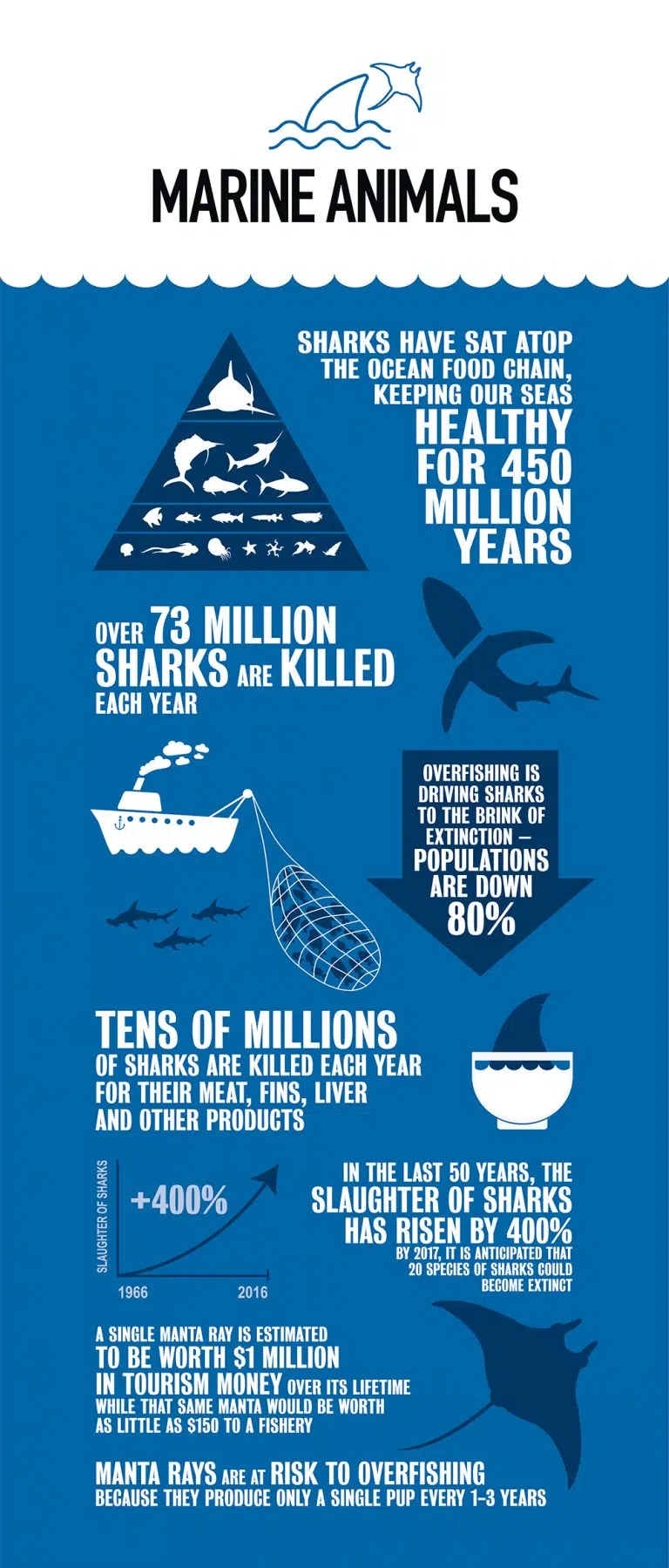 One of our main goals was to help relieve some of the pressures on Koh Tao's dive sites. We we're heavily involved with the Buoyancy World project on Koh Tao and independently started our Junkyard Reef project in 2009.
This site has grown and evolved into Koh Tao's number 1 Artificial Reef used by almost every Dive centre on Koh Tao, many of whom use it several times a week.
We plan to extend the project and the dive site in 2018 and have launched a crowdfunding campaign to try and raise some of the funds necessary to do this.
In the past we have relied on the generosity of our staff and customers who have donated time and money alongside the owners of Crystal Dive who have invested heavily in the project.
Other projects that Eco Koh Tao are actively engaged in include research into coral growth, and coral transplanting whereby our divers can participate through our Adopt A Coral program.
We also conduct Drupella Snail surveys and removals as well as monitor Crown of Thorn starfish outbreaks. We ensure the safe growth of Giant Clams through our Clam Nursery station and all our Divemaster Candidates attend our Discover Reef Check program.
Jobs, Jobs, Jobs – PADI Instructors are the world's most employable Dive Professionals
PADI is the world's dominant scuba certification agency, with a market share that consists of over 75% of all worldwide scuba diving certifications issued annually
This is why PADI Dive Instructors are the most sought after scuba diving professionals in the world. Certifying over 900,000 divers annually with Dive centres located in over 200 countries and territories around the world, PADI has a presence in every corner of the globe.
On the official PADI employment board that is hosted on PADI's dedicated Pro site and accessible by all renewed PADI members, there are over 100 new positions posted every month.
There are many other scuba diving jobs websites and Facebook pages where dive centres and liveaboard businesses advertise. These offer fantastic employment opportunities for the adventurous and socially minded PADI Pros who love travel and meeting new people.
On Koh Tao there are around 65,000 PADI certifications issued annually so there are plenty of real employment opportunities available for scuba diving professionals.
Koh Tao produces highly trained dive professionals so competition for jobs is healthy and this is good news for the customer, as Dive Centres are able to choose their best instructor candidates to work for them.
Additional skills sought after by Dive Centres looking to employ PADI Instructors include basic computer skills as well as a good understanding of social media that's used in our day-to-day business activities as dive professionals.
Any individual with a good attitude can learn these new skills in a short space of time. This is what I look out for the most in any potential employee.
Photography or Videography skills along with basic editing skills are a bonus, as is a second language or technical skills such as being an equipment technician, compressor mechanic or marine engineer.
With over 20 something 'recognised' scuba diving training certification agencies worldwide, PADI is by far the most popular choice for divers.
From our perspective as scuba diving Professionals, PADI is the most successful of all and offers us the best opportunities for employment in the industry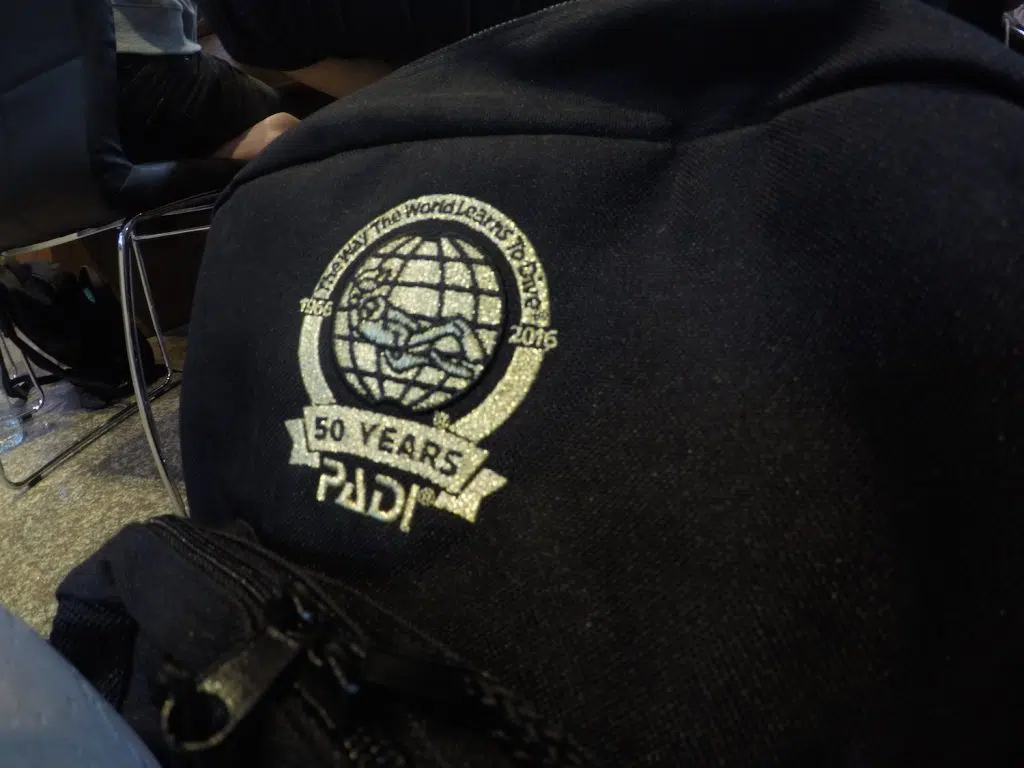 We are Educators. We are Explorers. We are Community. We are Leaders. We are PADI.
I think it's pretty clear that as scuba diving Instructors we are not just educators or scuba divers. We are marketers. We are salespeople. We are business people. We are advocates and protectors of the aquatic realm.
To support our efforts in a modern, multifaceted industry we need a dynamic training agency as a partner. A training agency that is not just moving with the times but one that is setting standards for the future.
PADI is an agency that supports its members in their day-to-day business and scuba diving activities.
PADI is also an agency that works to promote the scuba diving industry as a whole without exclusion. An agency that values working together on the difficult business and environmental challenges we face in the future.
This is why I have chosen PADI for the last 20 years and am proud to be working with them on IDC Koh Tao as we look to the future.
What other factors should I consider?  
I have always been a firm believer that the individual course instructor is the most important factor that influences the quality of a dive course, and ultimately the standard of the skill set the new diver possesses when certified.
First class diver training facilities
Facilities play a part. A purpose built training pool beats any confined open water training dive site hands down. Anyone that says otherwise either doesn't fully understand the difference or more likely, does not work at a full service dive centre that has access to one!
I should know. I taught a great many of my 800 plus Open water students in a confined open water training environment. On many occasions on Koh Tao it was amazing to teach in aquarium like conditions, however, there were many other times when we had to abort and reschedule to one of the few swimming pools that were available due to weather conditions.
And of course the increase in boat traffic at the shallow bay dive sites around Koh Tao in recent years, as well as sheer number of snorkelers swimming above you, has made conducting confined water training in an open confined water environment more of a challenge and much less ideal in 2018.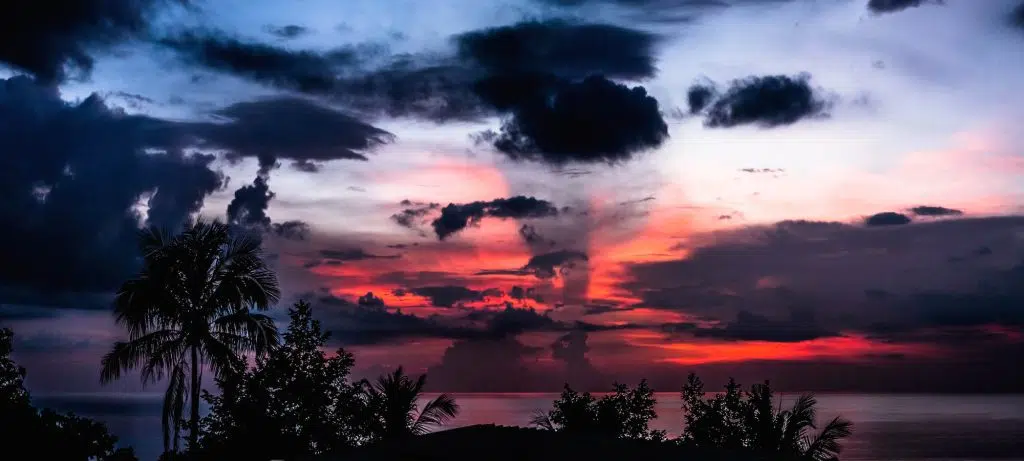 Great scuba diving conditions
Environmental conditions matter too. From time to time you hear comments like 'training in UK waters produces better divers. I firmly disagree with this view.
Of course diving in cold water and experiencing these conditions will add an extra dimension to an individual divers skill set and overall experience.
The ideal time for any new diver to feel comfortable and confident is when they are blowing bubbles for the very first time in a warm water environment with clear, tranquil waters and calm conditions. This is exactly how we want our students to feel when they are starting out.
So we have established that training facilities and environmental conditions matter when learning to dive. But ultimately it's the individual Instructor that is the most important factor in the quality of any given scuba diving training course.
Author
Matt Bolton
Award Winning PADI Course Director – 463599