Home
Master Scuba Diver Trainer
PADI Master Scuba Diver Trainer
Master Scuba Diver Trainer Instructor Internship in Thailand
5 PADI Instructor Specialty training courses
Team teaching 2 PADI courses alongside experienced PADI Master Instructor
The PADI Master Scuba Diver Trainer (MSDT) program is made up of two parts:
Part 1 – 'Prep' course – consisting of 5 PADI Specialty Instructor courses
Part 2 – the Instructor Internship program – a team teaching Internship allowing you to earn your first 25 PADI Diver level certifications as a PADI Instructor. Each additional course taken costs 2,000 THB.
Who can enroll on the MSDT?
A renewed PADI Open Water Scuba Instructor (OWSI)
What will you learn?
The MSDT Prep & Internship program has two distinct sections.
What is the MSDT Prep Course?
During the 'Prep' course, scheduled over 5/6 days, we teach you how to organise, conduct and market PADI Specialty Diver courses in 5 specialty areas.
The program includes Knowledge Development presentations, similar to those you completed during your PADI IDC & IE. There is a standards review, specific to the PADI Specialty courses you have chosen.
As well as presenting an academic presentation in the classroom you will participate in 'in-water workshops' related to the specific skills you will be teaching as part of the PADI specialty.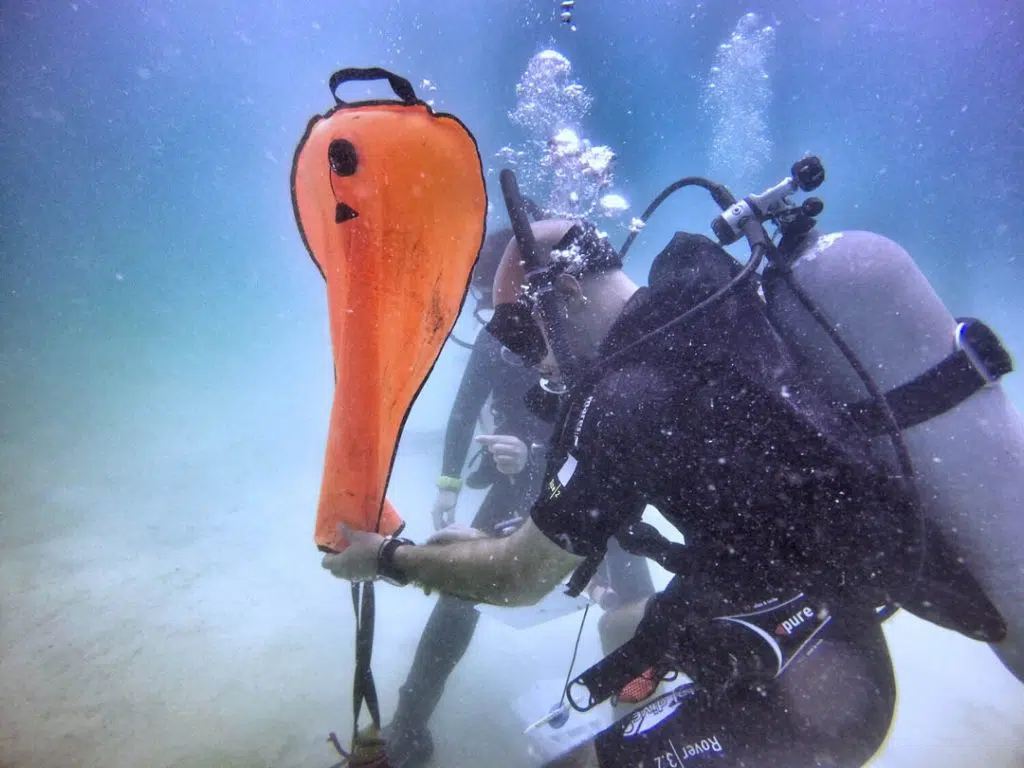 What is the MSDT Internship?
Once the Prep is completed its time for you to start Part 2 – the 'team teaching' Instructor Internship. Teaching all levels of the PADI System of diver education you build on the knowledge and skills gained during the PADI IDC.
Team teaching alongside our team of experienced PADI Master Instructors, you slowly build confidence and all round teaching abilities dealing with REAL life students participating in REAL life PADI courses.
Step by step, we allow you to teach more as you progress through each course, building confidence and competence teaching medium sized groups of diver level students.
Our ultimate goal is for you to become a confident and competent dive educator, organized and timely, able to teach the entire PADI system with the necessary experience that prospective employers are looking for. This program is sure to make you a more employable PADI Instructor!
What's included?
5 PADI Instructor Specialty training courses
Team teach 2 PADI courses alongside experienced PADI Master Instructors **
** Additional team teaches, subject to availability will be charged at 2,000THB per course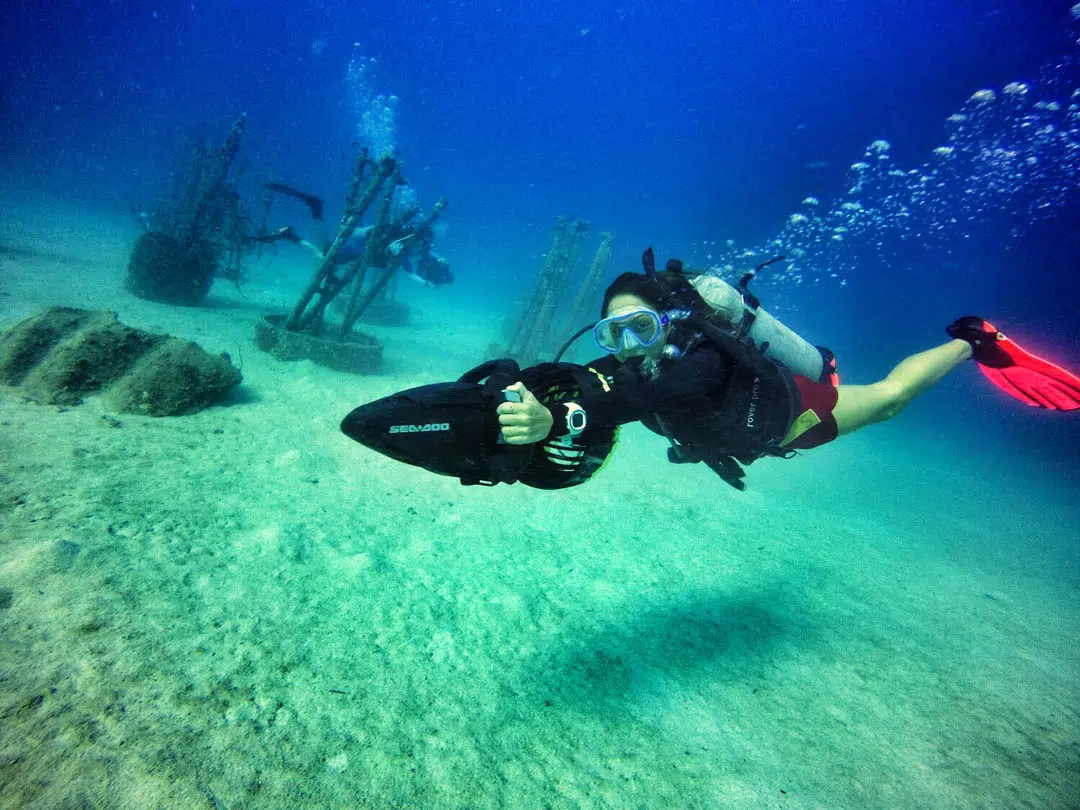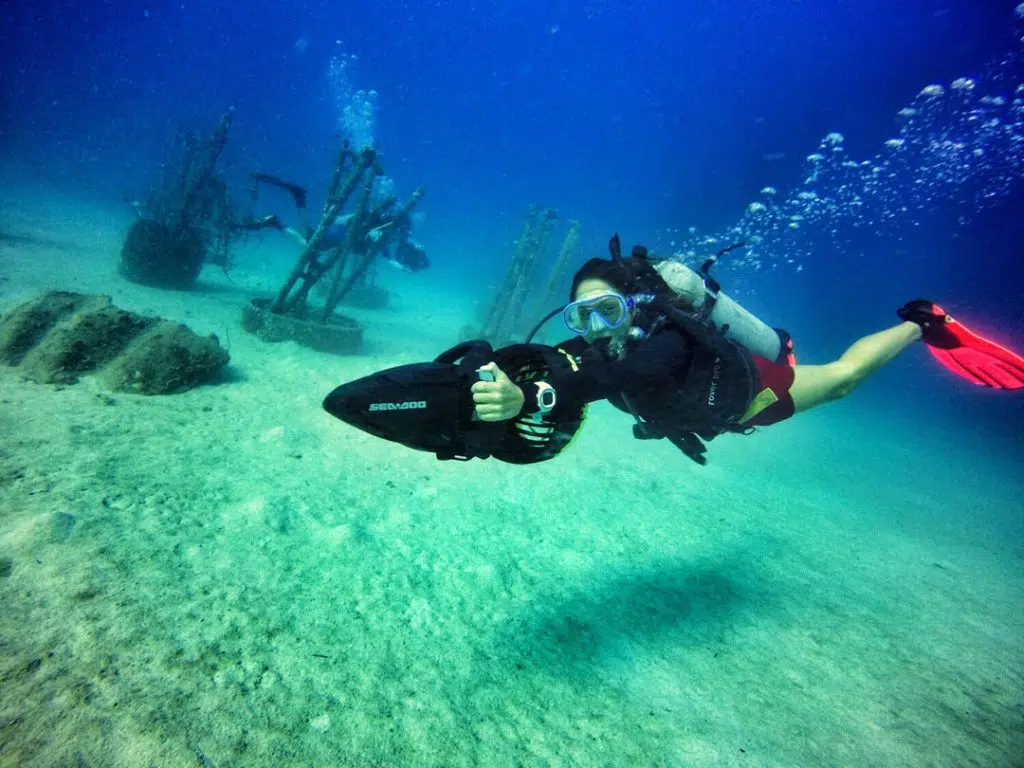 PADI Materials – please bring the following materials with you. You received these as part of the IDC Crew Pack
PADI Specialty Course Instructor Manual (CD-Rom)
PADI Guide to Teaching (Paper version or CD-Rom)
Diving Knowledge Workbook
PADI Quizzes & Exam Booklets [Open Water, Rescue Diver, Divemaster]
Open Water, Advanced, Rescue Diver, Divemaster course Instructor Cue Cards
In addition you'll also need a copy of the PADI Instructor Manual. As of 2010, the Instructor is available as a free down load for all PADI Members that are renewed from https://www.padi.com/mypadi/
PADI Fees
There are a number of application and examination fees which must be paid by the candidate directly too PADI.
PADI Instructor Specialty Application A$123 per specialty (minimum 5 x A$123)
PADI Master Scuba Diver Trainer Application online A$168 / A$156

To be certified as a PADI Master Scuba Diver Trainer you must have a minimum of 25 PADI certifications. Additional team teaches are highly recommended. These are subject to availability and will be charged at 2,000THB per team teach.
We believe in performance based training. Our philosophy is not based on numbers of PADI certifications earned during the program, instead focusing on your personal development as a dive educator.
Ideally you will have an opportunity to team teach all PADI Diver level courses plus a selection of the PADI Specialty courses you are certified to teach. We also encourage our MSDT's to get involved with our Divemaster in training program.
Frequently Asked Questions
How long does it take to complete MSDT Prep and an Internship?
The Master Scuba Diver Trainer (MSDT) program is broken into two separate sections that can be done together or separate.
The first section is conducted over a 5/6-day period and focuses on Specialty Instructor Training.
In the first part we break down the Instructor Specialty outlines and review the standards in order to teach the course.
This covers all knowledge development, water work and promotional techniques.
The second part focuses on gaining real life teaching experience. You assist members of our Senior instructor team in teaching a range of PADI Courses.
How do I get real life teaching experience as an MSDT?
During your MSDT internship you will be assisting some of our experienced instructors, teaching real life entry level courses.
We conduct the full range of courses within the PADI system. This gives you lots of opportunity to work with a diverse group of students and seasoned instructors.
We encourage you to get involved with numerous types of courses from the PADI Open Water Diver Course to the PADI Rescue Diver Course.
Additionally, you can choose to get involved in our Pro-level training and take part in Divemaster Workshops. This allows you to gain teaching experience in a diverse range of PADI courses.
Can I choose what Dive Instructor specialties to take?
We offer a wide range of instructor specialty training and we allow you to choose from our available options.
Your Course Director can help to guide you through this process and help you to choose the right specialties.
Certain specialties require additional prerequisites. For example; the Enriched Air Diver Instructor course requires you to have the student level certification.
If you do not hold this particular specialty diver level certification, you take the diver level course in conjunction with our specialty instructor training.
We do teach quite a lot specialties at student level. Some of our most popular PADI Specialties include:
Deep Diver
Wreck Diver
Enriched Air Diver
Sidemount Diver
We suggest you choose specialties that are either in high demand by potential employers, or in areas in which you are passionate about.
Can I join the team-teaching program if I already hold 5 specialty ratings?
We do get candidates that come to us having already completed their Specialty Instructor Training.
In this case, we recommend that you complete the second part of our MSDT program, that deals strictly with assisting student level courses.
This is a great choice for an Inactive Instructor who wishes to refresh their knowledge and skill level.
We can look at your previous teaching history and choose the courses that would benefit you the most to assist on.
You also have the option to complete additional Specialty Instructor Training, or you can focus on assisting the specialties for which you hold the Instructor rating.
Can the MSDT Instructor rating help to find me a job?
The PADI MSDT rating will improve your chances of finding a suitable job within the dive industry for a number of reasons.
The MSDT rating enhances your skill and knowledge level in addition to demonstrating a commitment to continued training.
Having the ability to teach specialty courses complements your entry level course teaching credentials.
Many customers want to take student level specialty courses in addition to the Open Water course or Advanced Open Water course.
In dive centres around the world, most dive centre operators require instructors that can teach the most popular specialty courses, such as Deep, Nitrox and Wreck penetration courses.
In some cases such as working on live-aboards, you may find that having the MSDT rating is a pre-requisite to employment.