Home
Self Reliant Instructor Specialty
PADI Self Reliant Diver Instructor Specialty Course
Become a Self-Reliant Specialty Instructor on Koh Tao
Although we are all taught to dive with a buddy, the rise in popularity of activities such as underwater photography and an increase in research opportunities for scientists and marine conservationists, has seen an increased interest in specialised diver training for divers that want to dive solo, and be self-reliant.
Becoming a self-reliant diver, also known as a solo diver, has several benefits for experienced and well-trained scuba divers.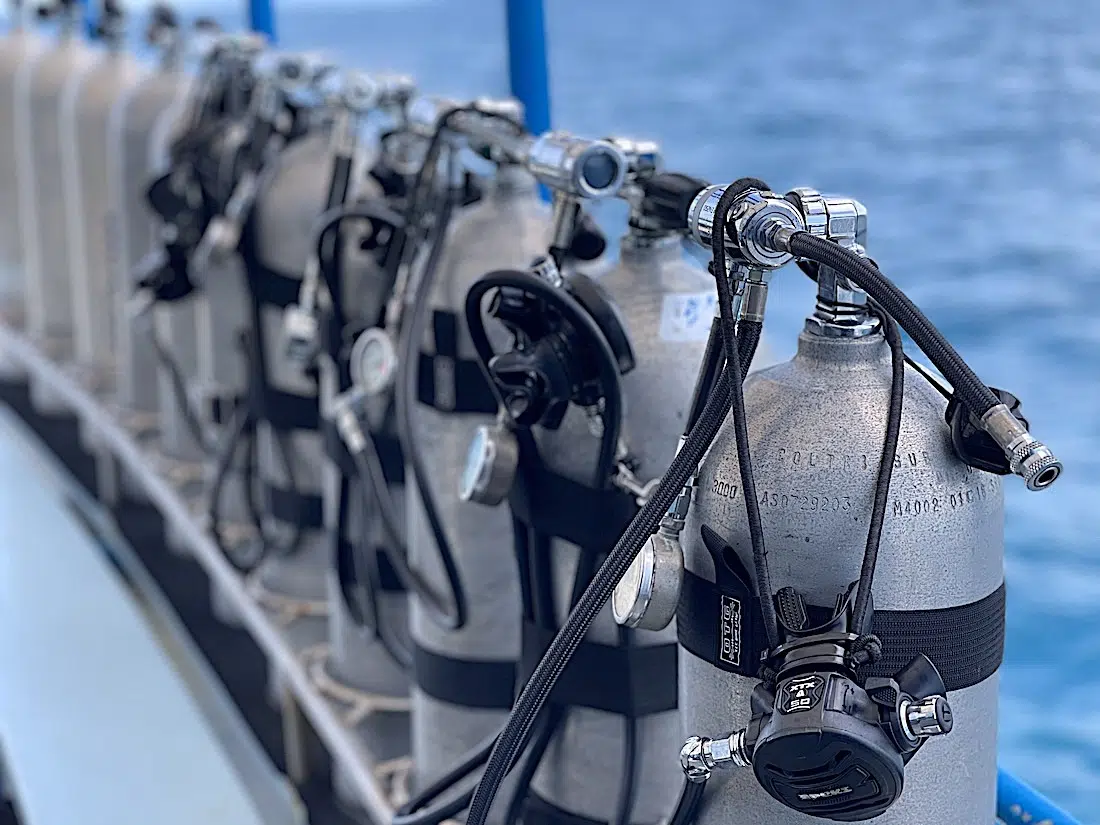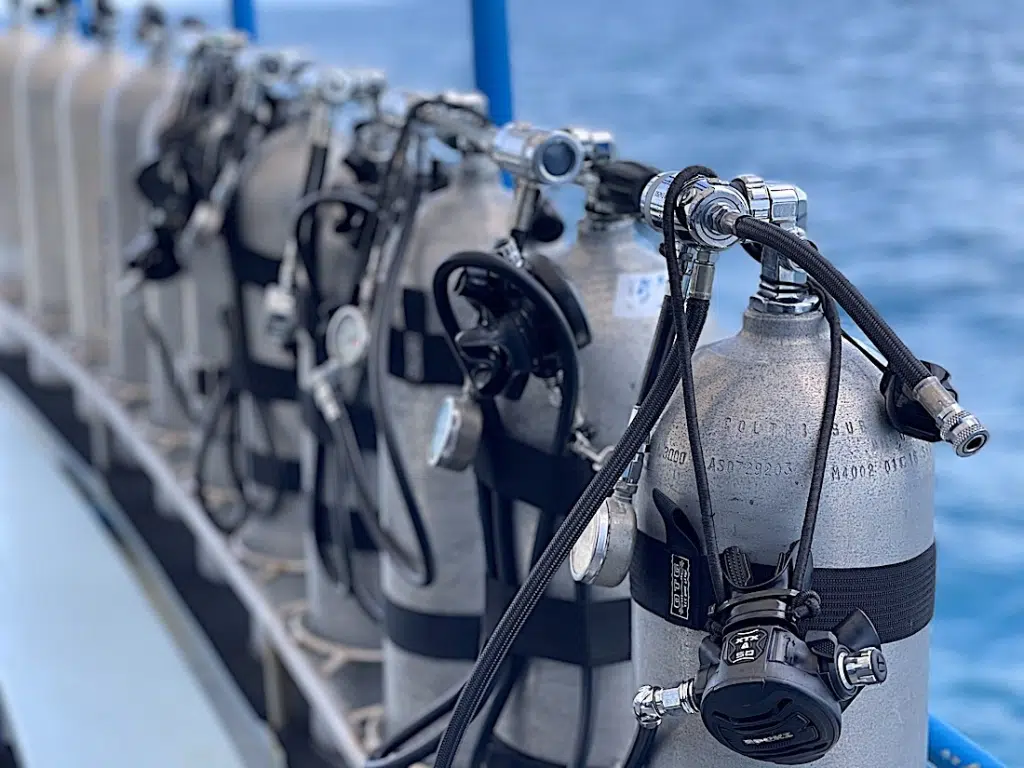 Learn to teach the Self Reliant Diver course
However, it is important to note that solo diving is more challenging and carries higher risks compared to scuba diving with a buddy.
As such, Solo diving should only be undertaken by divers who have not only received specialized training, but are also adequately prepared for the unique challenges diving alone presents.
This is an important part of the role of the Self-Reliant Diving Instructor, as this training is not suited to all scuba divers.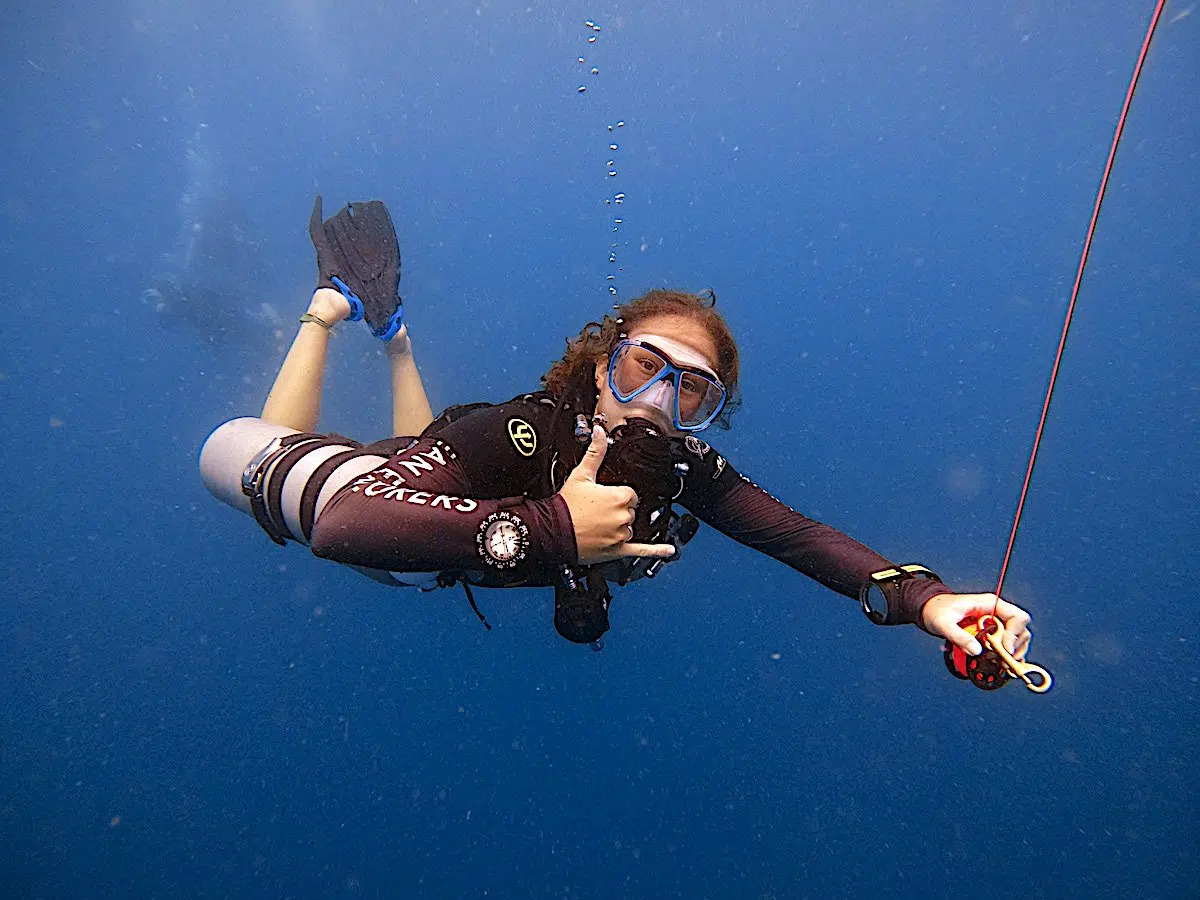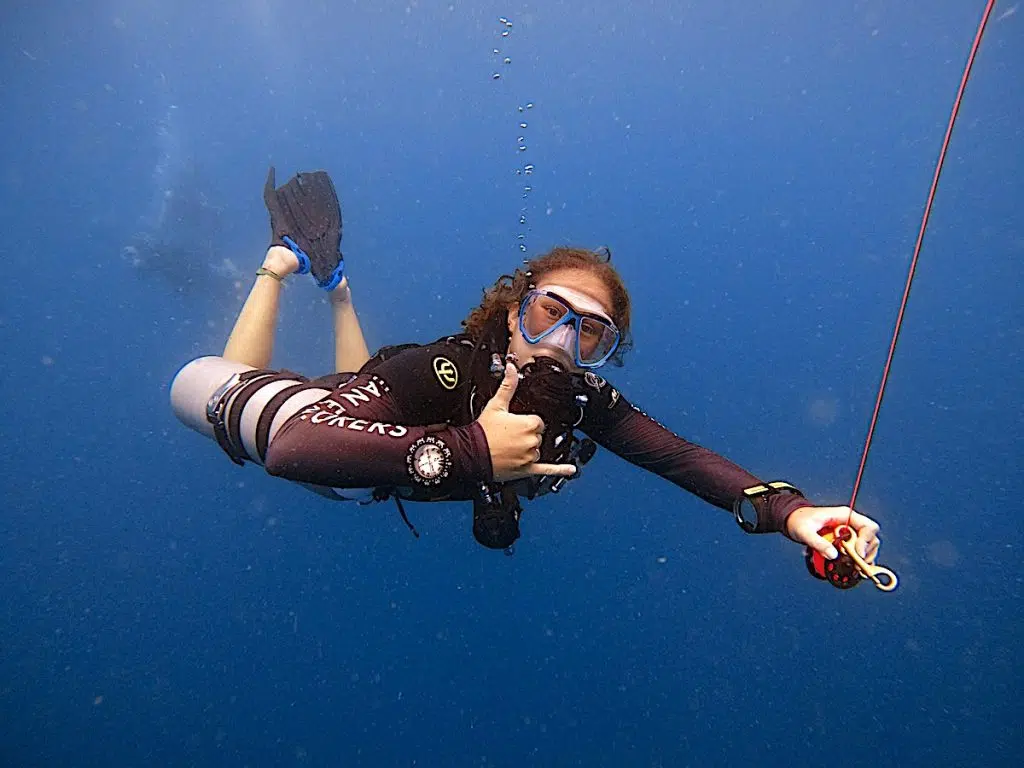 Self Reliant Specialty Diver Course Safety & Techniques
As a PADI Self Reliant Specialty Instructor you will teach your student divers how to take full responsibility for their own safety and well-being underwater.
This increase in personal responsibility means your students must have a more thorough understanding of dive planning, equipment maintenance, and safety protocols.
Self-reliant diving means more meticulous dive planning, including dive site research, gas management, environmental assessment and contingency planning.
You will also teach your self-reliant students to hone their problem-solving skills, become more adaptable and provide them with the necessary training and experience to deal with any emergency situations that may arise.
Enrol on PADI Self Reliant Instructor Specialty course
A renewed PADI Open Water Scuba Instructor (OWSI)
PADI Self-Reliant Diver or PADI TecRec Diver certification; or qualifying certification
Note: IDC/OWSI candidates may participate in the PADI Self Reliant Instructor Specialty training course, but may only apply for Specialty Instructor certification after passing an IE.
10 logged self-reliant dives (dives using redundant equipment and following techniques of self-reliance)
Note: This is a course exit requirement, dives may be completed following the instructor specialty training course.
PADI Self Reliant Instructor Course – what you learn
You will participate in the following sessions:
PADI Self Reliant Specialty standards, procedures and the curriculum including instructor and student prerequisites, supervision, ratios, site depths and hours
How to organise, conduct and market the PADI Self Reliant Specialty course
Present and be evaluated on a prescriptive presentation from the Self Reliant Specialty knowledge review
1 x Open Water training session – where you will learn how to demonstrate, execute and evaluate the student level skills from the PADI Self Reliant Specialty course.
As a PADI Diver Self Reliant Specialty Instructor you are certified to independently teach the PADI Self Reliant Diver Specialty Course.
IDC Koh Tao offers pro level candidates a very high standard training for our Self Reliant diver instructor specialty course and after completing this course, you will have the confidence to teach student divers how to safely dive independently.
Please contact us with any additional questions.
PADI Materials for Specialty Courses
Please bring the following PADI materials with your PADI Specialty Course Instructor Manual. You received these as part of the IDC Crew Pack during your IDC.
In addition, you will also need a copy of the PADI Instructor Manual. As of 2010, the Instructor manual is available as a free download for all PADI Members that are renewed from www.padi.com/mypadi
PADI Fees
PADI Self Reliant Specialty Instructor Course Application fee: A$123