PADI Divemaster Skills Circuit in Neutral Buoyancy
If you are interested in completing the world's most innovative professional level recreational training program and pushing yourself further, then you can sign up right here. 
Our number one priority is to provide you with the best training possible.
It is not only our job to guide you through the instructor development process, but also help you to become a successful and confident Dive Instructor once you have completed your training with us.
It is our mission to help you achieve any goal you set for yourself within the diving Industry.
We strongly believe that our above and beyond training standards will set you up for success from the very beginning.
One way we do this is by conducting all our Professional Level Training Neutrally buoyant. As buoyancy is one of the most important fundamental skills, it only makes sense to develop it with every opportunity you have. What better way, than during your Divemaster Skill Circuit.
Check out our neutrally buoyant skill circuit down below.
Hopefully, it will assist you in your upcoming pro-level training courses, and inspire you to become a buoyancy role model!
You can also check out our blog on the importance of neutral buoyancy as a dive professional.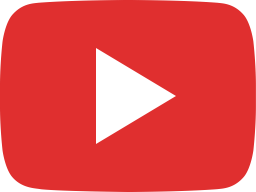 PADI Divemaster Skill Circuit - BCD Scuba Unit Removal & Replace Equipment Underwater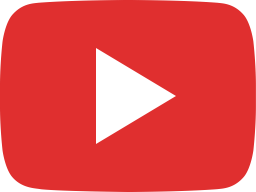 PADI Divemaster Skill Circuit - Remove & Replace Weight System Underwater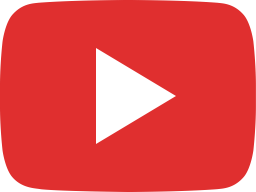 PADI Divemaster Skill Circuit - Mask Removal, Replace & Clear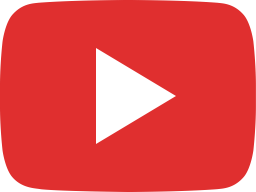 PADI Divemaster Skill Circuit - Regulator Recovery & Clearing | Neutrally Buoyant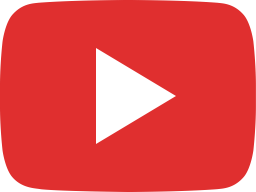 PADI Divemaster Skill Circuit - Free Flowing Regulator Breathing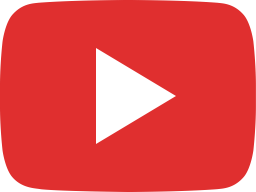 PADI Divemaster Skill Circuit - Perform an Emergency Weight Drop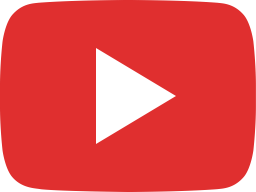 PADI Divemaster Skill Circuit - Re-secure a Loose Cylinder Band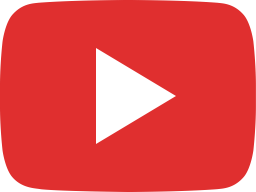 PADI Divemaster Skill Circuit - Hover Neutrally Buoyant 60 seconds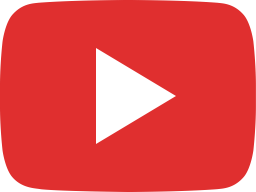 PADI Divemaster Skill Circuit - Controlled Emergency Swimming Ascent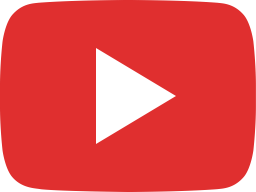 PADI Divemaster Skill Circuit - Alternate Air Source Stationary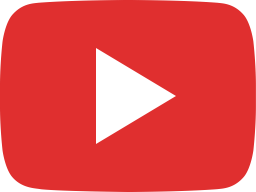 PADI Divemaster Skill Circuit - Underwater Swim without a Mask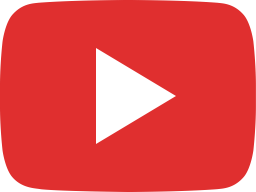 PADI Divemaster Skill Circuit - Alternate Air Source Assisted Ascent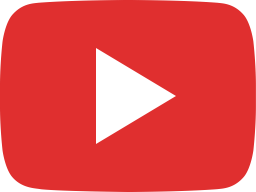 PADI Divemaster Skill Circuit - Neutral Buoyancy, Using Low Pressure Inflator

Frequently Asked Questions
How do I prepare for my PADI Divemaster Skill Circuit on Koh Tao?
This a great question and we are always very happy to see our Divemaster candidates take the time to prepare themselves for training sessions.
For your first skill circuit, the best way to prepare is to familiarize yourself with the skills you will be performing and what is expected for each skill at student level.
You can check out a list of all the skills you will perform in your skill circuit under the Dive Skills Workshop in the Divemaster section of the Instructor Manual. This section will also show the evaluation criteria.
Once you know which skills you will be completing, you can cross reference them with the student level performance requirements found in section three of the Open Water Diver portion of the Instructor Manual.
By introducing yourself to the student level performance requirements of each skill, you will understand what steps to highlight in your skill demonstration.
For example; in Confined Water 4 of the PADI Open Water Diver Course, the student must: Breathe effectively from a simulated freeflowing regulator for at least 30 seconds.
Now you will know to add in a timing reminder during your Free Flow Regulator skill demonstration.
This is all information that our Pro-Level team will review with you, nevertheless, it is always great to review it ahead of time.
Another way to prepare yourself is to watch our skill circuit videos. By watching these videos, you will have a clear understanding of what a quality demonstration should look like.
Once you have completed your first skill circuit, you can prepare for further training segments by practicing all of the skills as many times as you can.
You can even film yourself practicing each skill, then review it afterwards to see the areas you need to work on.
What can I expect during a PADI Divemaster Skill Circuit on Koh Tao?
Your first PADI Divemaster Skill Circuit will emphasise how to demonstrate a skill in general.
Your Divemaster coordinators will start the session by discussing the characteristics, demonstration-quality and how to exaggerate the critical attributes within each skill.
From there they will show you each skill first and then let you have a chance to practice.
Some skills may need more practice than others. During the session, you will be given feedback and tips to improve on for next time.
From there multiple skill circuits will be organized, in order for you to practice and develop each skill demonstration. Once you are ready, you will take part in your final evaluation.
During your final evaluation you will showcase all of the 24 skills and receive an individual score for each exercise.
You will also be debriefed thoroughly and your coordinators will continue to encourage you to practice and fine tune your skills.
How will I be evaluated on my PADI Divemaster Skill Circuit on Koh Tao?
We will be assessing you based on the evaluation criteria outlined in the PADI Instructor Manual. Each skill will be given an individual score ranging from 1-5.
In order to score a:
5 – the skill must be performed correctly with slow and with exaggerated movements. It should come across as easy.
4 – the exercise is performed correctly and in a slow enough manner to break down the critical steps of the skill.
3 – the skill is executed correctly, however, it was done in a manner that was fast and you were unable to clearly showcase the critical steps of the exercise.
2 – the exercise was performed with significant difficulty or error.
1 – the exercise was unable to be preformed
In order to fulfill your objective for the skill evaluation, you must: Demonstrate all scuba and skin diving skills, scoring at least a 3 on each skill, and scoring at least 82 points total, with at least one underwater skill scored as a 5.
As all PADI courses are performance based and not time based, you will have lots of opportunity to develop your skills before your final evaluation.
Who will be conducting my PADI Divemaster Skill Circuit on Koh Tao?
Your PADI Divemaster Skill Circuit will be conducted by either one, or both of our Divemaster coordinators; Platinum Course Director Andrea Warren & Staff Instructor Kieran Hooley.
Both of your coordinators are dedicated to your personal development within your training program and will be with you every step of the way.
They may also be joined by other member(s) of our pro level training team.
All of our team members are highly trained when it comes working mainly with professional candidates and will do as much as they can to help you throughout your course.
What equipment do I need for my Divemaster skill circuit on Koh Tao?
As well as all the standard diver equipment, a dive professional must also possess:
Time-monitoring device

Compass

Knife/cutting tool

Two surface signaling devices — one audible and one visible

Instructions for use for dive computer or RDP/ eRDPml
During your Skill circuit you will not need any additional equipment. You will just want to make sure that you are using equipment that you are comfortable and familiar with.
How many Divemaster skill circuits on Koh Tao will I do?
This will depend on a few things. First of all, your Divemaster coordinators will produce a schedule for you based on the amount of time you have dedicated towards your training.
In this time period, they will try to give you as many opportunities as possible to develop your skills. This is due to the fact that this course is performance based and not time based.
Saying this, you may need additional training in order to successfully meet the performance requirements for you dive skills workshop.
The first and second skill circuit will be focused primarily on your understanding of "demonstration quality" and breaking down all of the 24 skills.
From here, your coordinators will decide how many more sessions you will take part in before your final evaluation.
This is something they will discuss with you and together you can decide the path that works best for you.
Why do we conduct our Divemaster Skill Circuit Neutrally Buoyant?
Why not? Our Pro-level team is committed to teaching at the highest of standards and bring out the best in our divers.
It only makes sense to promote one of the most important primary dive skills, as much as we possibly can.
We truly believe that we owe every diver that walks through our doors, only the best, when it comes to training.
This is one way we can achieve this and allow for our divers to flourish. Especially when it comes to our pro-level candidates.
You can check out our blog, written by Course Director Andrea Warren, about the importance of neutral buoyancy as a dive professional.
Hopefully, this will allow for you to better understand the value of training in this manner and how it will benefit you in the future.
Will other parts of my Divemaster Training be done Neutrally buoyant?
Of course! We will be conducting the majority of your skills and workshops, completely mid water, with the exception of areas where it does not make sense.
For example, during your Discover Scuba Diving Workshop in Confined Water, we will be conducting the session, as realistic as possible.
During this experience program, the student does not need to complete any sort of buoyancy training.
In this case it would be unrealistic to complete all skills neutrally buoyant.
That being said we will be doing everything else completely neutral. This includes standard workshops such as:
Search & Recovery

Deep Dive Scenario

ReActivate

Discover Scuba Diving Program – Additional Open Water Dive

Discover Local Diving Program
We will also conduct all additional specialty training completely neutral as well. This all makes sense to give you every opportunity to fine tune your buoyancy skills and allow you to become a stronger diver overall.
By completing our training programs this way, we can take any skill and easily turn it into a buoyancy clinic.
Why is it good to do your Divemaster Skill Circuit in Neutral Buoyancy?
We are sure you are familiar with the saying "Practice makes perfect." Although our sole purpose is not focused on perfection when it comes to skill development, we are certainly fans of the philosophy behind the phrase.
The only way to get better at something is through repetition. We believe that this is the only way to instil proper muscle memory and allow for things to come across as easy.
Unfortunately, out of the 24 skills you will be participating in, only 5 of them allow any sort of buoyancy practice.
Due to this, we have decided that the best way to give you ample time to work on buoyancy is to conduct all skills neutral.
This will help you to progress and assist with development of your demonstration abilities when it comes to your fundamental dive skills.
What if I cannot do all my Divemaster skills in Neutral Buoyancy?
Technically by PADI standards, there is no requirement when it comes to conducting skills neutrally buoyant.
There are two skills that in order to get a 5, must be conducted neutral:
Mask Removal & Replace

Regulator Recovery
Other than that, it is not mandatory, but something we just highly recommend. Completing skills neutral can be challenging at the beginning and we understand that everyone progresses at a different rate.
We will of course allow you to do skills in whichever position you feel more comfortable, however, we will encourage you to continue to challenge yourself further and always do your best.
Become a candidate on our Koh Tao Divemaster Course
IDC Koh Tao • Matt's Industry News
I was conducting a routine dive with my Divemaster candidates using a backmount single tank configuration at Chumphon Pinnacles.   There was a technical diver also on our dive boat, diving on a Sidemount set-up and he decided to tag along with us on our dive. Half way...
"An Internationally Acclaimed PADI 5 Star Career Development Centre (CDC), this is a Dive Centre that provides you with an opportunity to change your lifestyle and develop a new career."
Steve
"Was a hard but great course! Thanks a lot again to all staff who teaches and prepared us so well, that finally the IE was easy going! Thanks Matt, Tina, Steph, Kenji, Steve, Manu and everybody else who supports us."
Bernd
"They cater to your schedule during divemaster training so you can do it at your own pace and are also environmentally conscious which is an important factor. Anyone considering a professional career in diving should definitely consider Crystal."
Kristi
"They are very dedicated, and were always there to help me with the theory, and to improve my scuba teaching skills. If you are still searching for a centre to do your IDC at, I recommend doing it with Matt."
Dina
"There was absolutely nothing that could have happened during the IE the candidates were not made very well aware of. Everything ran so smoothly for the candidates."
Muzaffa
"It's a good decision to do your training with Matt, a lot of information is given and shared experiences. If you guys wanted to do IDC, I recommend doing it with IDC Koh Tao. Thank you for the amazing IDC."
Mohamad
"If you guy's are looking for good teachers and the best Course Director, this is the place..Thank you for guiding us, inspiring us and making us what we are today. Highly recommend."
Azie
"I enjoyed every single day of my IDC as well as my MSDT. Matt is an outstanding Course Director who goes all the way out for you, in preparation for the IE."
Eric
"The course was fun and you meet a bunch of new people, it's not hard to fit in. When the day of the IE arrives, you don't even stress about it, because the Course Directors are the best."
Jasper
"Did my IDC with Crystal Dive and IDC Koh Tao and I'm so happy I chose them. Matt Bolton made sure that there was lots of learning, training and laughs! I felt more than prepared for the I.E. And it showed!"
Katharina