PADI Wreck Diver Specialty course
Course Price: 8,000 / 7,200 (4 Dive / 3 Dive)
BOOK NOW
Wreck Diver Specialty course in Koh Tao, Thailand
Are you adventure minded and interested in underwater exploration? Do you like reading about history? And would you like to enhance your scuba diving skills?
If the answer is Yes to all three of those questions, then enrol on the PADI Wreck Diver Specialty course here on Koh Tao and learn how to extend your limits!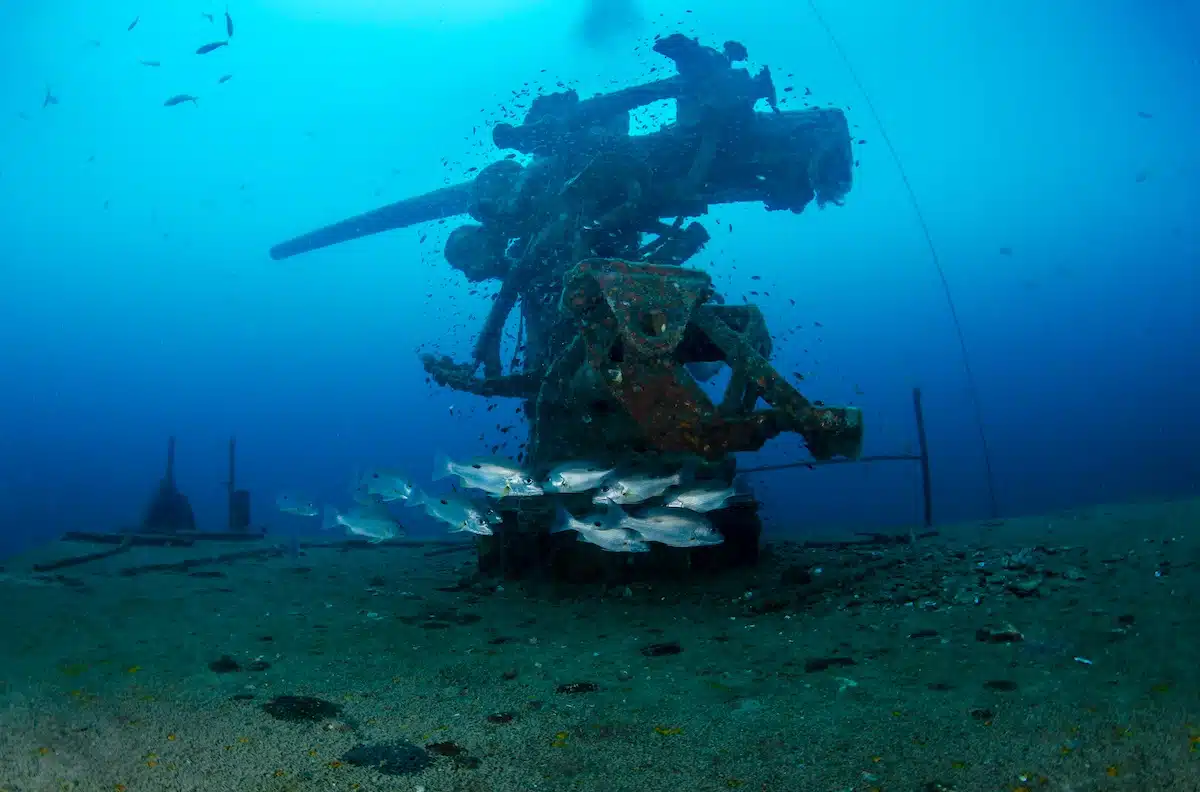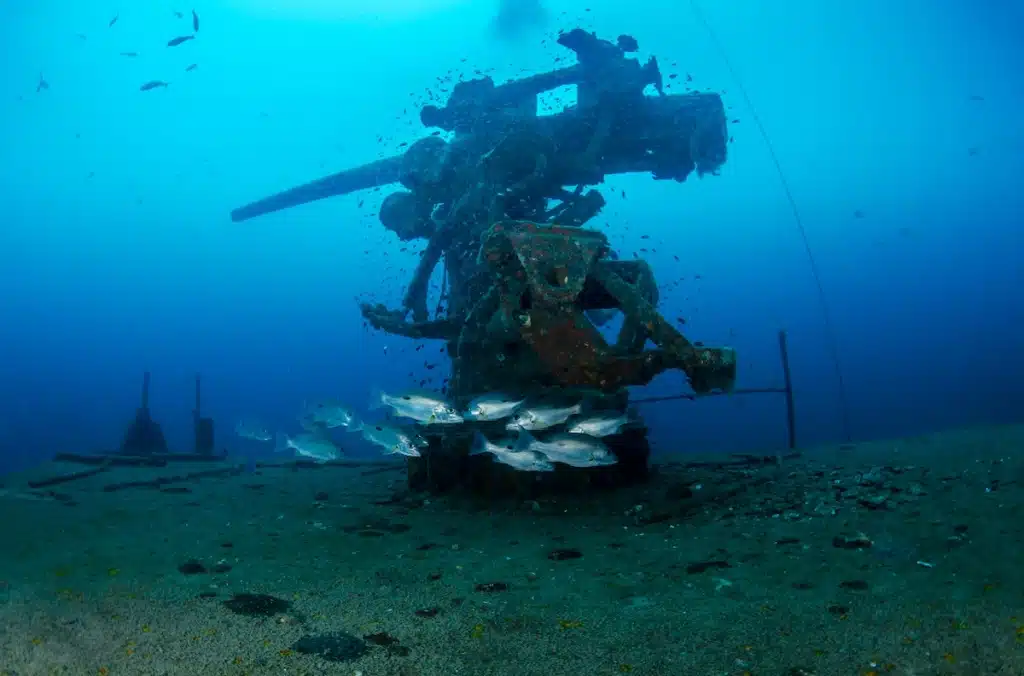 What is included in the PADI Wreck Diver course?
3 / 4 Wreck training dives at deep dive sites around Koh Tao*
PADI Wreck Diver e-learning manual
PADI Wreck Specialty certification
All diving equipment rental including FREE Dive computer rental
Maximum 4 students per PADI Dive Instructor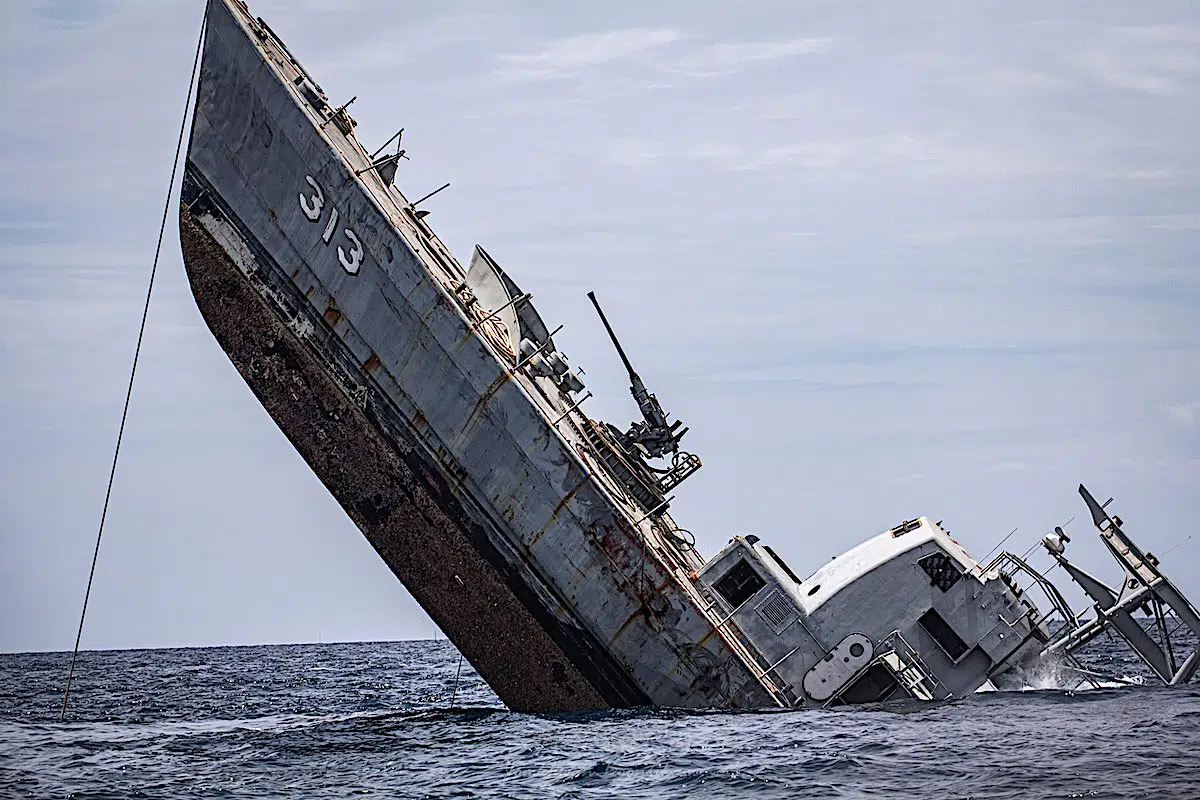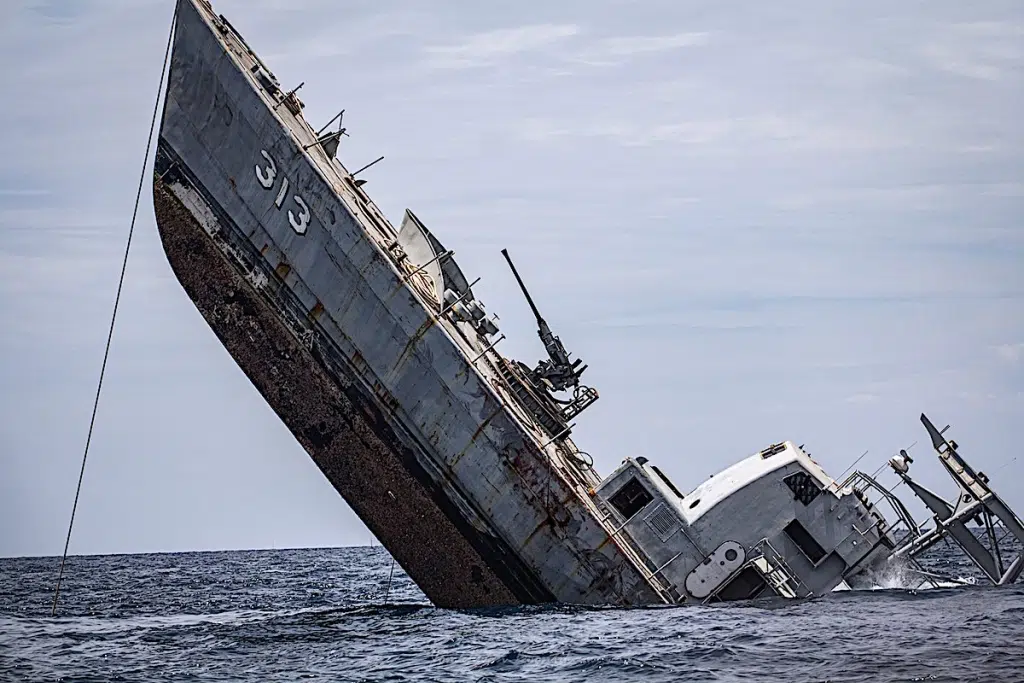 What will I learn during the PADI Wreck Diver course?
Dive planning procedures and equipment considerations for wreck diving deeper than 18 metres
Special techniques, skills, knowledge and the equipment necessary for shipwreck penetration and hazards associated with entering a wreck
Techniques used for moving through and using a penetration line inside a wreck
What to do if you experience loss of visibility due to silting, light failure or loss of air supply inside a wreck
Why divers must check local laws before planning a wreck dive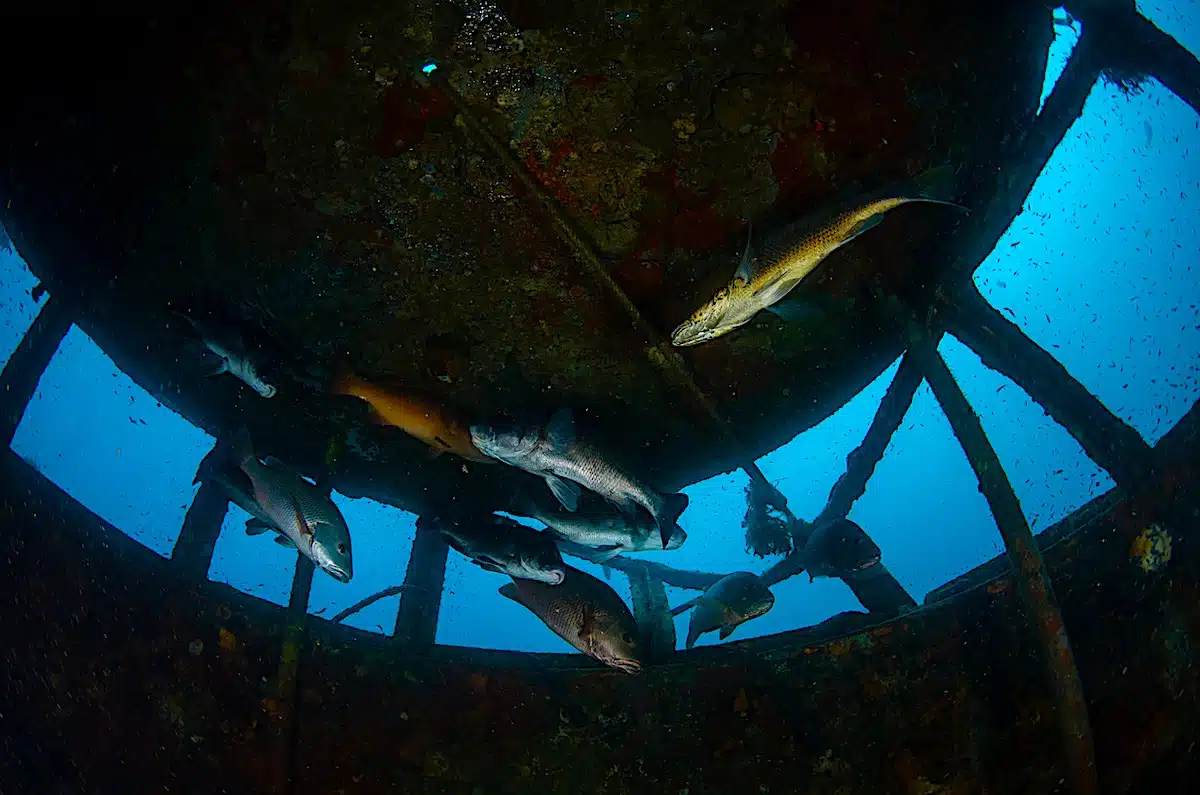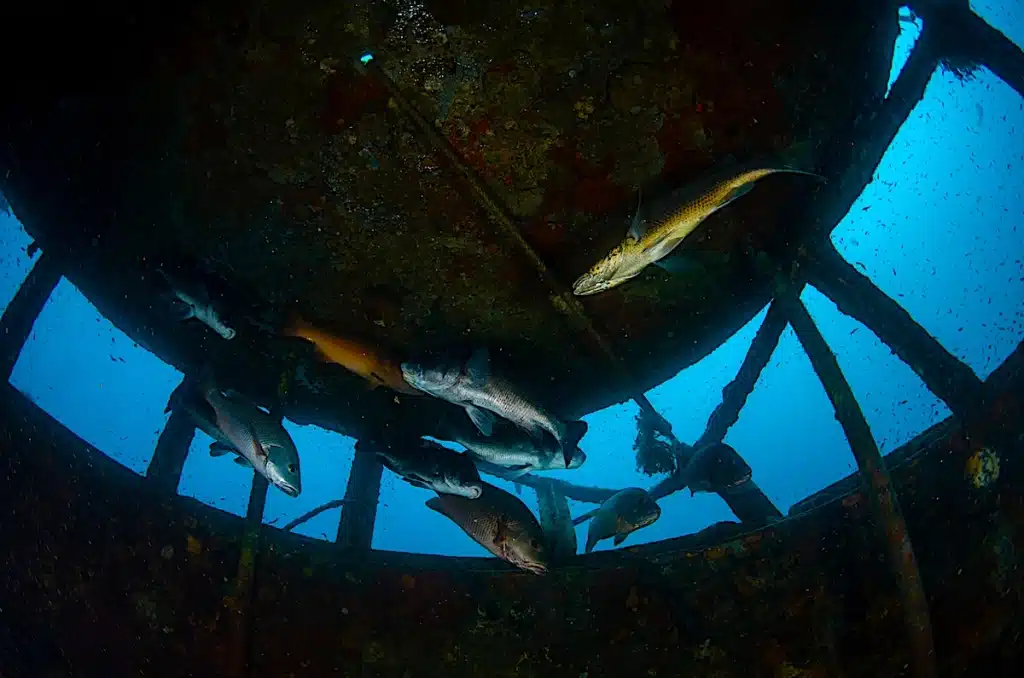 Why should you enrol in the PADI Wreck Diver course?
Explore Historical Dive Sites
Almost all Ship Wrecks have a story to tell!
With historical or archaeological significance, wreck diving allows divers to connect in a unique way, learning about the historical significance of what you are diving.
On Koh Tao the HTMS Sattakut served in the Asia Pacific theatre during World War 2!
Adventure and Exploration
There is a sense of adventure and exploration when diving shipwrecks that is different from scuba diving on natural coral reefs.
Navigating through the doorways and holes of an underwater shipwreck is an interesting, exciting and often exhilarating experience and something that should only be attempted after the correct wreck diving training.
The PADI Wreck Diver course will teach you the correct techniques for entering a wreck safely, as you explore inside under the guidance of our highly skilled Wreck diving instructor.
Improve Your Diving Skills
The PADI Wreck course provides divers with specialized training including how to safely penetrate wrecks, manage potential hazards, and use specialized equipment.
The PADI Wreck Diver Specialty course will improve and enhance your overall diving skills and knowledge making you a more competent and confident diver.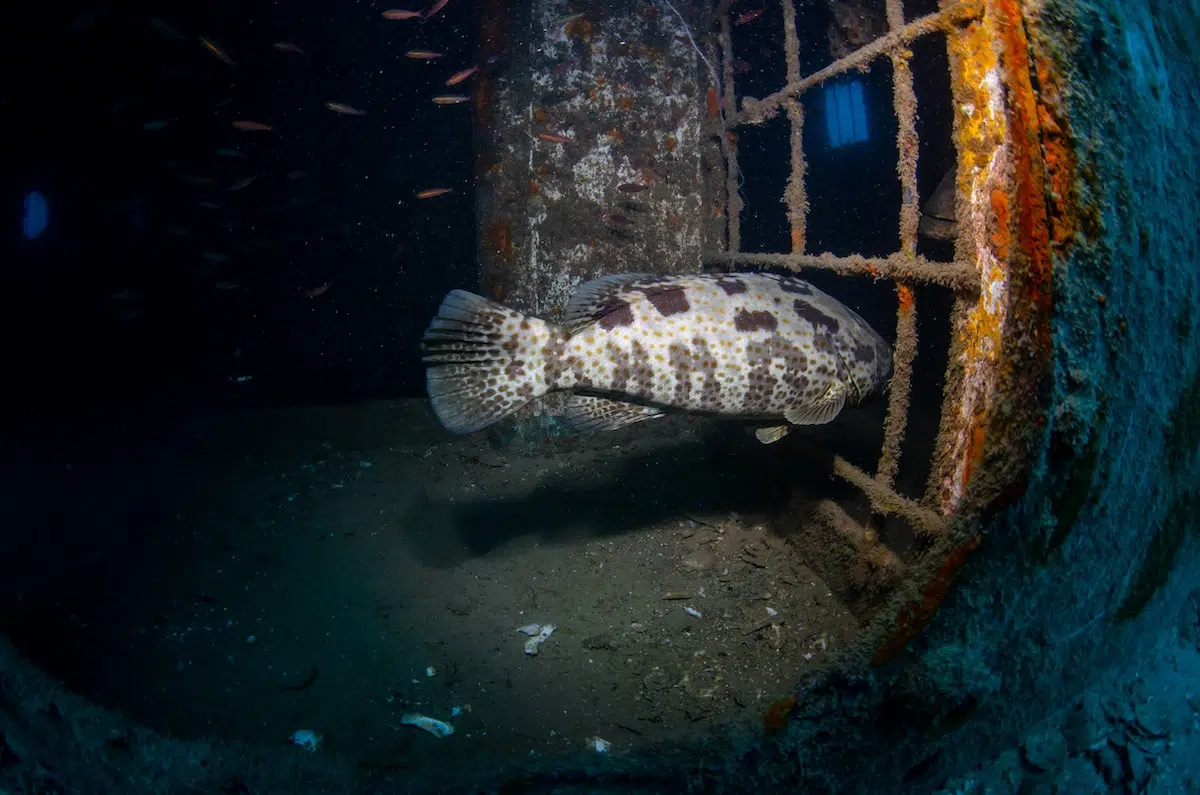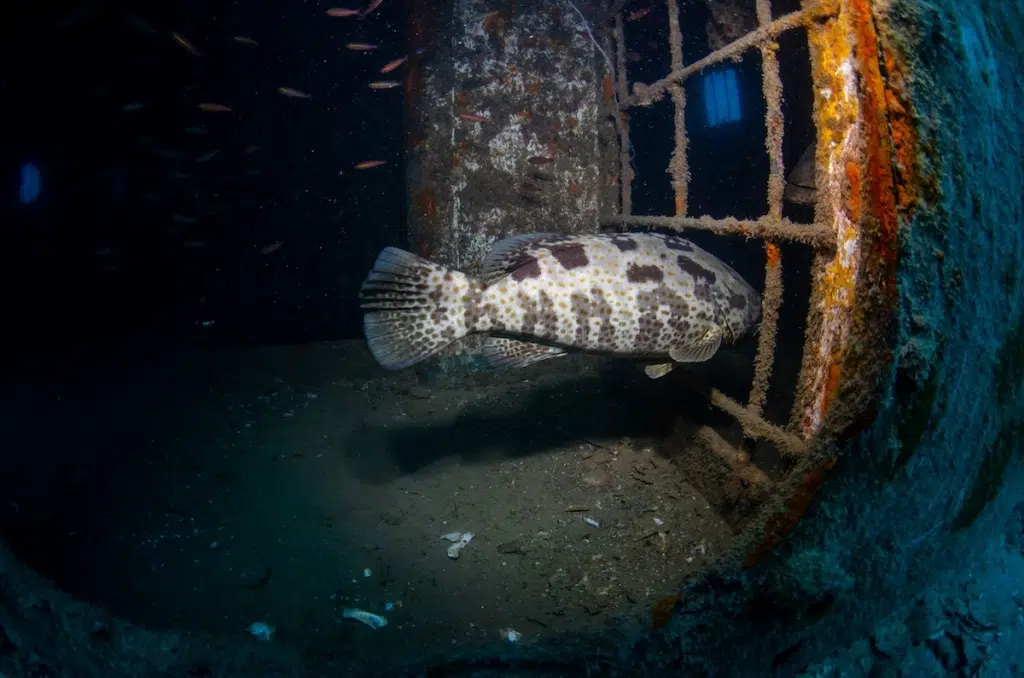 Safety Awareness
The number one concern with Wreck diving is safety due to potential hazards diving ship wrecks can have including entanglement, limited visibility, silt outs and moving around in small confined spaces.
The PADI Wreck Diver specialty course will teach you how to assess potential risks and manage these, making you a safer diver generally.
Expand Your Scuba Diving Horizons
Once you complete the PADI Wreck Diver course, you will have access to a much wider range of dive sites. Many popular dive destinations have shipwrecks, which opens up new exciting exploration possibilities for your diving adventures.
Koh Tao has three really good Wreck Dives. HTMS Sattakut and HTMS Suphairin and HTMS Hanhak Sattru.
Underwater Photography and Videography
Ship wrecks can be great subjects for underwater photography and videography enthusiasts providing hundreds of hours of fun, whilst capturing amazing memories.
Learning how to penetrate a wreck, using wreck penetration techniques will help you capture better underwater images and videos.
Contribute to Marine Conservation
The three ship wrecks around Koh Tao where all sunk deliberately to provide artificial reefs and safe habitats for some of the marine life that live in the ocean around the island.
By responsibly exploring ship wrecks, you as a scuba diver are contributing to the preservation of our delicate underwater ecosystem.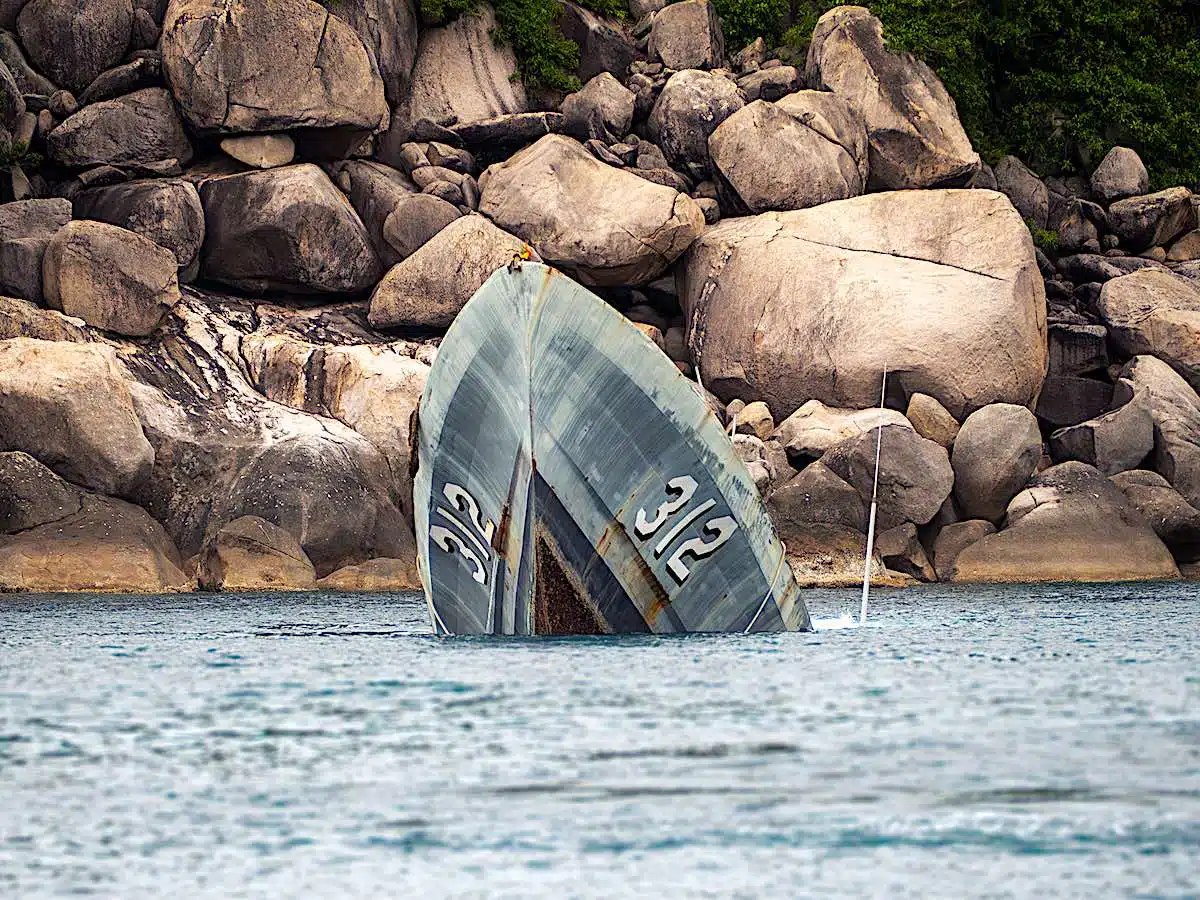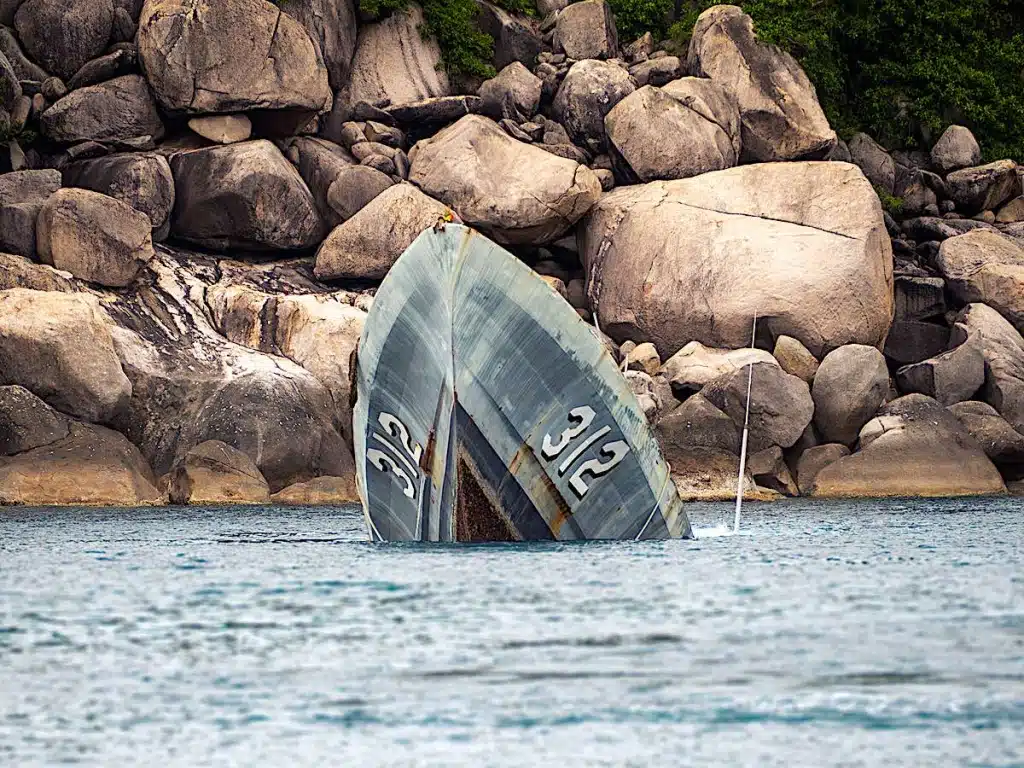 Advanced Certification
Becoming a PADI Wreck Diver will count as one of the PADI Specialty certifications required to become a PADI Master Scuba Diver.
The PADI Master Scuba Diver is the highest non-professional diver rating within the PADI system of recreational diving and is seen as a prestigious accomplishment in the diving community.
Fun and Unique Experience
Wreck diving is one of the most exciting and unique scuba diving experiences. Scuba divers often describe wreck diving as exhilarating.
Becoming a PADI Wreck diver opens up a different side of the underwater world that not all scuba divers get to experience.
Personal Achievement
Successfully completing the PADI Wreck Diver course is a source of personal pride and achievement and demonstrates your commitment to expanding your diving skills and knowledge.
Prior to enrolling in the PADI Wreck Diver course, ensure you meet the prerequisites and are comfortable with the depth and potential challenges of wreck diving.
It is essential to prioritize safety and adhere to the principles of responsible wreck diving to preserve these underwater treasures for future generations.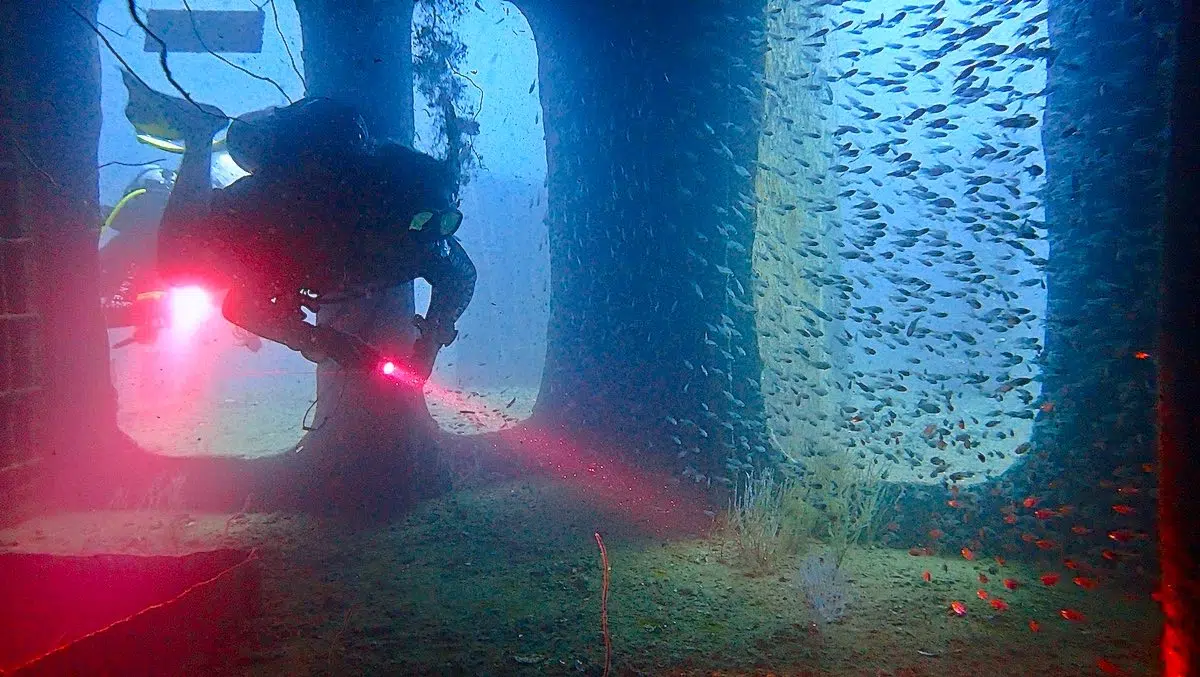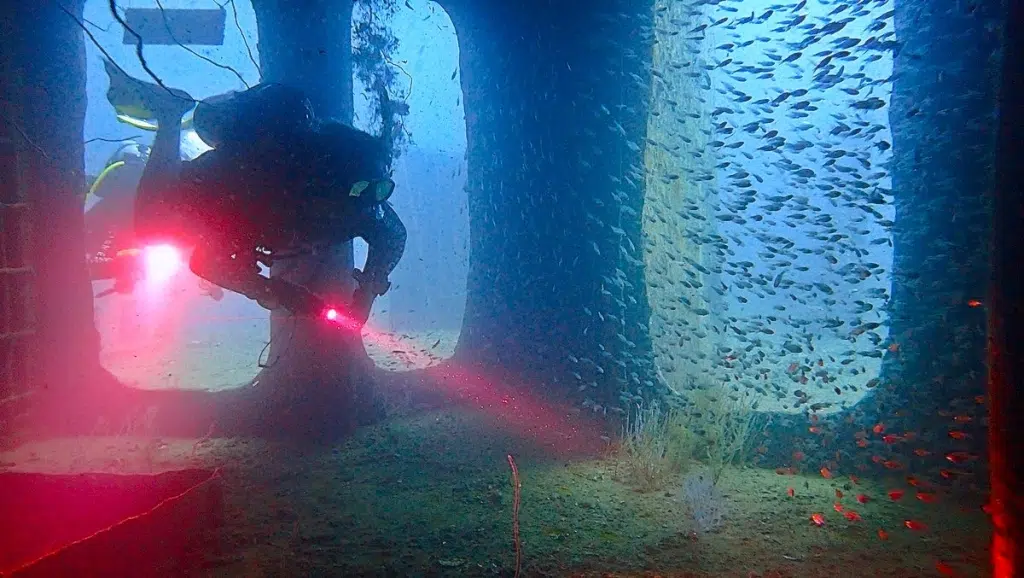 Who can enrol on the PADI Wreck Diver course?
To enrol on the PADI Wreck Diver specialty course you must:
be at least a PADI Adventure Diver or have a qualifying certification from another agency
have recent diving experience – we recommend completing a scuba review if you have not dived for 12 months
be 15 years old or older
be Medically fit to dive
We conduct the PADI Wreck Diver specialty course over 1.5 – 2 days.
* If you have already completed the PADI Wreck Adventure Dive you need to complete a minimum of 3 further Wreck training dives. If you have not completed the PADI Wreck Adventure Dive you must complete a minimum of 4 Wreck Training dives.
Our Wreck specialty course is a very popular PADI diving course and the wreck adventure dive is often chosen as an elective dive as part of our Advanced Open Water course.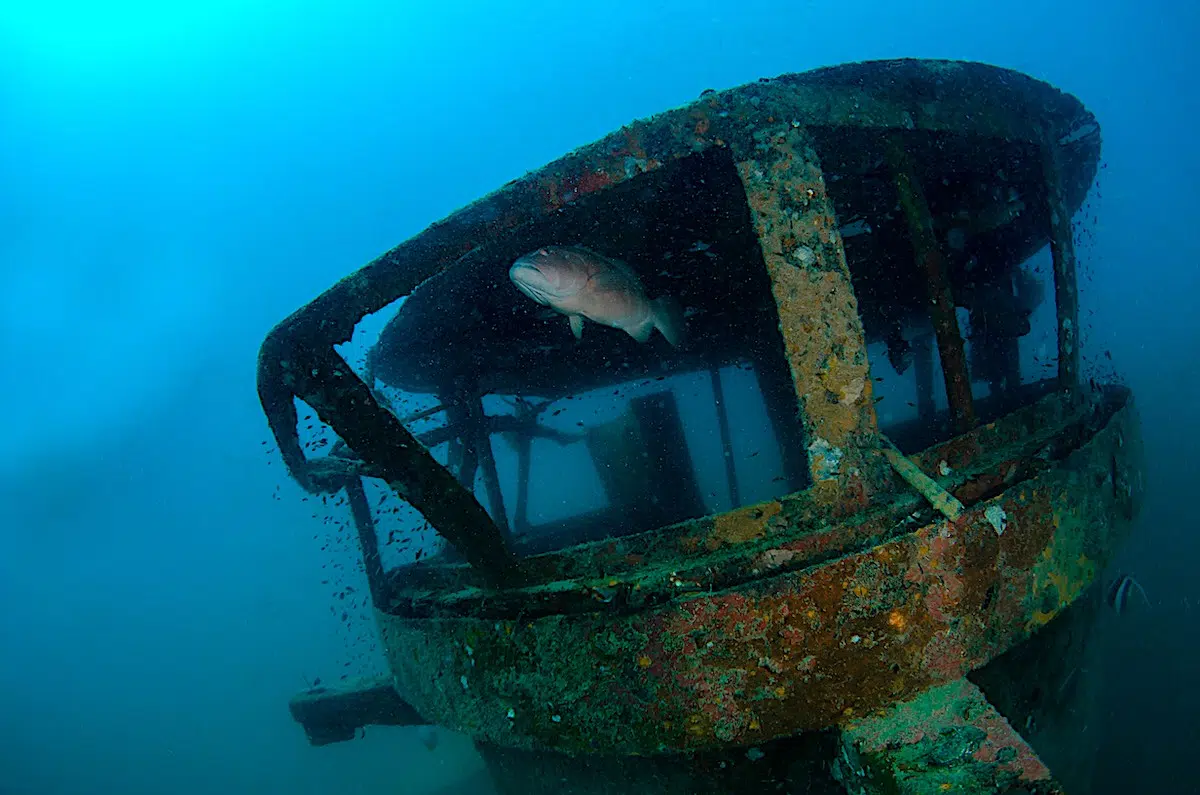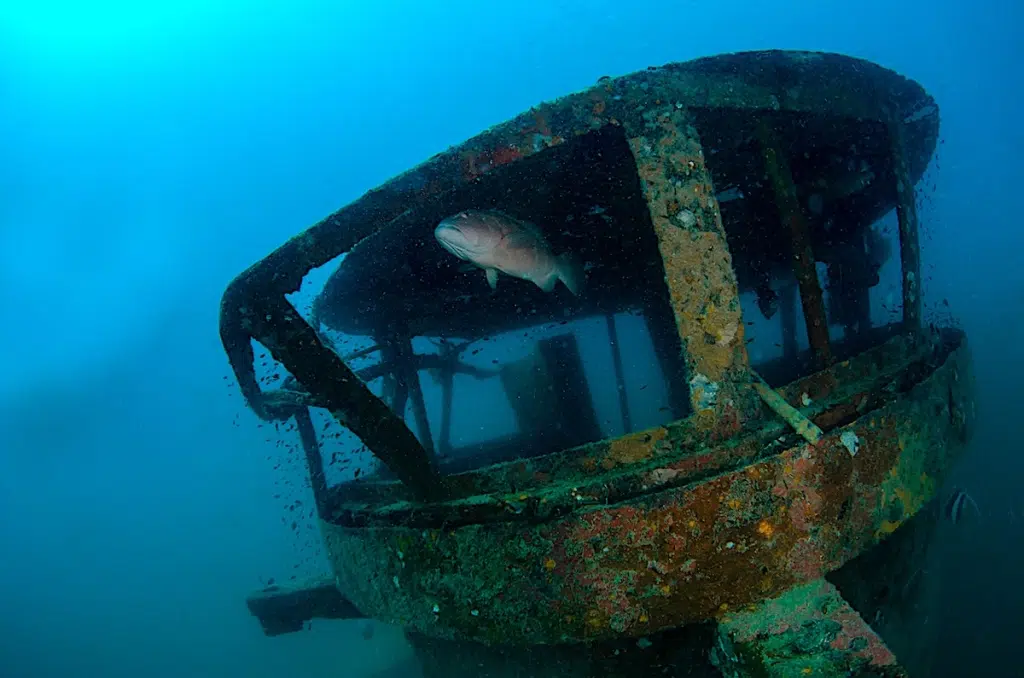 Explore Ship Wrecks on Koh Tao
Many ship wrecks around the world rest at depths beyond the PADI Open Water diver maximum depth limit of 18meters, and we encourage all our divers if they have the time, to extend their limits and take the next step.
Wreck diving on Koh Tao is even more popular with our pro level students taking the PADI Divemaster course or our Scuba Diving Internships and PADI Dive Instructors.
Contact us for more information about all of our Lifestyle Packages and PADI Specialty courses and IDC Koh Tao will work with you to explore your areas of interest, so you can make the most of your stay on Koh Tao, the most popular destination in the world to learn to scuba dive.
Frequently Asked Questions
How many Wreck dives are there in Koh Tao?
Koh Tao currently offers three different wreck dives for recreational divers, all sunken to offer artificial reefs and wreck diving on both coastlines of Koh Tao.
HTMS Sattakut and HTMS Suphairin are located on the west side of Koh Tao and HTMS Hanhak Sattru is located on the east side of the island.
Can you combine the Wreck Diver course with Enriched Air?
Combining the Wreck Diver course with the Enriched Air Nitrox course is great value that offers both financial and time savings for divers wishing to extend their limits.
Diving on Enriched Air when Wreck diving is especially useful as it will extend your No Decompression limits and give you longer exploring the Wrecks on Koh Tao.
Do I need specialist training when wreck diving Koh Tao?
To dive the Wrecks on Koh Tao, and explore inside the wrecks, divers need to become a PADI Wreck Diver Specialist.
Some of the things you will learn during the PADI Wreck Specialty course, include how to plan a dive on a wreck deeper than 18 metres.
You will learn about the techniques and equipment necessary for shipwreck penetration and hazards associated with entering a wreck, and how to correctly move through a wreck using a penetration line inside a wreck.