PADI Deep Diver Specialty course
Course Price: 8,000 / 7,200 (4 Dive / 3 Dive)
BOOK NOW
Deep Diver Specialty course in Koh Tao, Thailand
Ever wondered what lurks in the darker depths of the oceans?
Now you can find out by enrolling on the PADI Deep Diver Specialty course and extending your recreational diving limits down to 40 metres.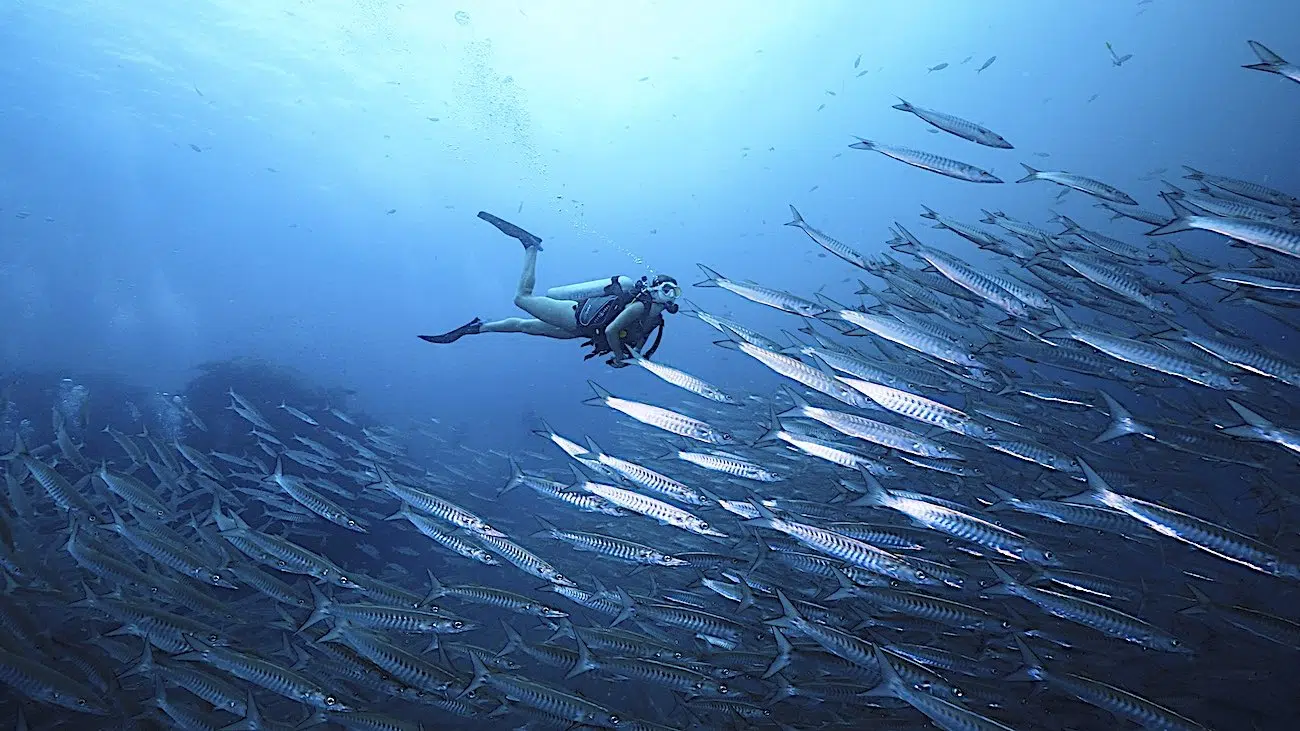 What included in the PADI Deep Diver course?
3 / 4 Deep training dives at Deep sites around Koh Tao*
PADI Deep Diver e-learning manual
PADI

Deep Diver

Specialty certification
All equipment rental including FREE Dive computer rental
Maximum 4 students per Instructor
What will you learn in the PADI Deep Diver course?
Your Personal deep-diving depth limit
The Specialized equipment recommended for deep diving
What Nitrogen narcosis is
The Signs and symptoms of decompression illness
What is an Emergency decompression stop and when you should make one
Factors that may predispose a diver to decompression sickness
How pressure affects us at depth and how depth affects colour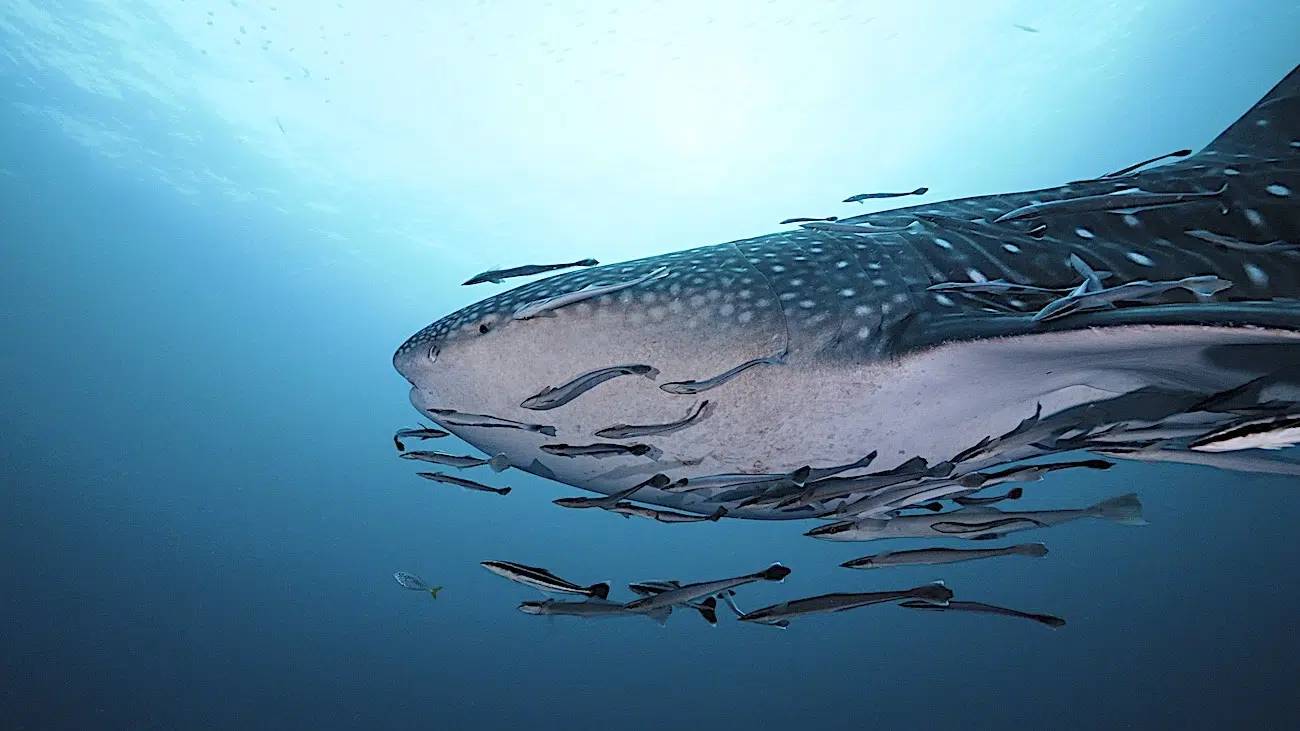 Why should you enrol in the PADI Deep Diver course?
Expand Your Dive Horizons
The PADI Deep Diver specialty course allows you to explore underwater environments that are beyond the typical recreational diving limits of 18-30 meters.
Becoming a PADI Deep Diver allows you to access a much wider range of dive sites, and explore the deeper realms of some dive sites you may already have explored at a shallower depth.
Example of dive sites around Koh Tao where we can dive below 30 metres include Chumphon Pinnacle and Sail Rock, both boasting marine life, and geological features that are not accessible to less experienced divers.
Improved Diver Skills and Knowledge
Our PADI Deep Diver specialty training focuses on the specialized training and knowledge needed for deep diving techniques, which will allow you to plan and execute dives below 30metres.
This includes learning about gas management at depth and navigating in poor visibility. You will also learn about nitrogen narcosis and the challenges associated with diving at greater depths.
Safety First
There are additional considerations and risks associated with Deep diving and the PADI Deep Diver specialty course addresses these.
Our specialty training course ensures you become a better equipped scuba diver, able to recognize and mitigate any risks at depth, which will make you a safer, more competent and better equipped diver overall.
Gain and Dive with Confidence
Deep diving can be somewhat intimidating for some divers. The PADI Deep Diver course helps build confidence in your abilities and decision-making skills underwater.
As you gain deep diving experience during the Deep Diver training, you will start to feel much more confident, comfortable and capable in more challenging diving situations.
After completing the course, you will be certified to dive to depths of up to 40 meters opening up even more opportunities for exciting and challenging dives.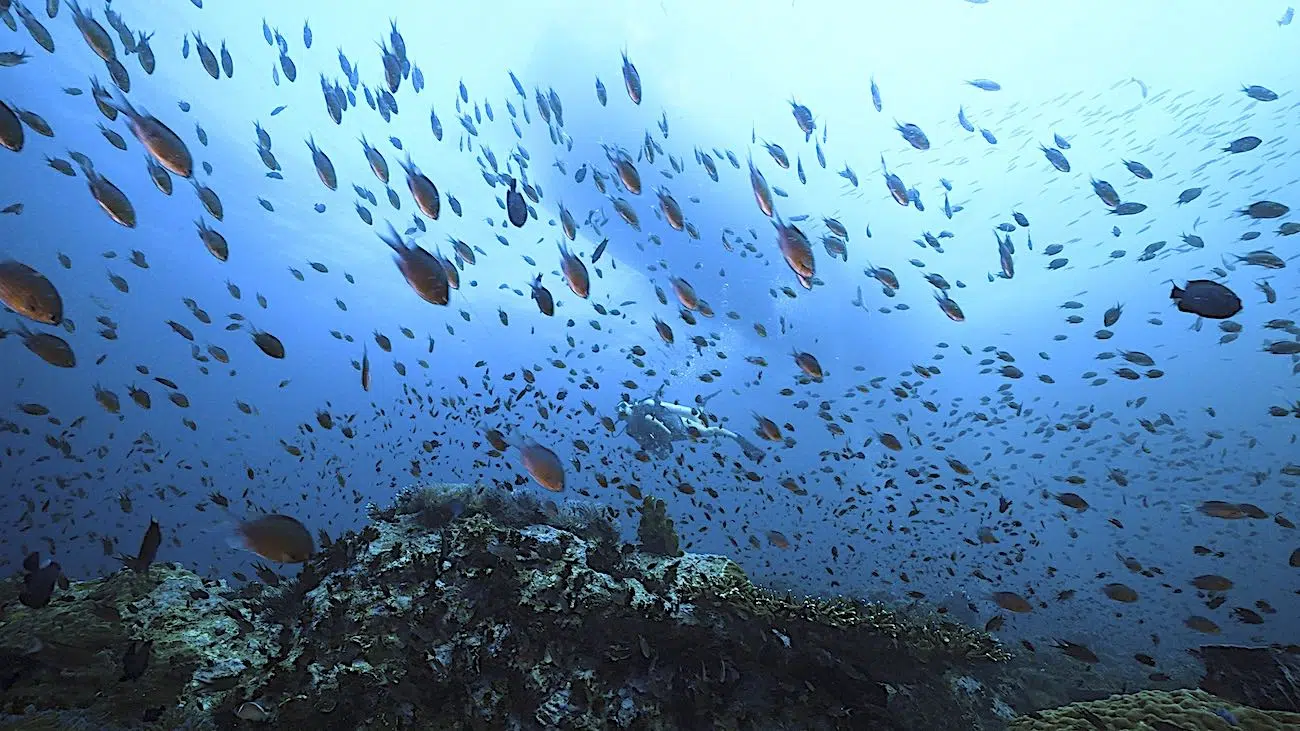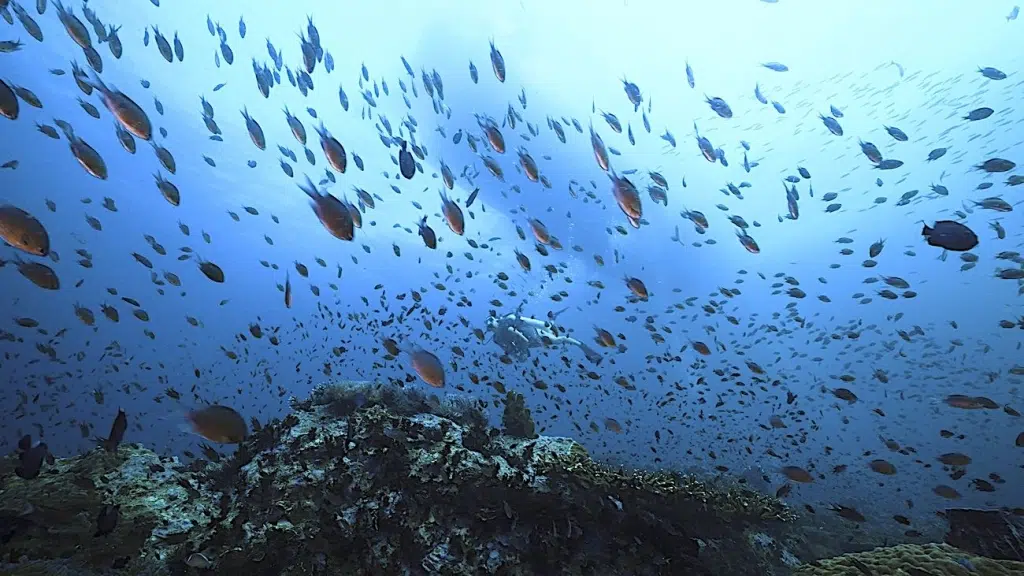 Discover New Dive Sites
Becoming a PADI Deep Diver means opening up many more dive sites around the world. You will be able to explore deeper wreck dives, as well as deeper coral reefs.
The PADI Deep Diver specialty course enables you to explore deeper dive sites, offering you a richer and more diverse scuba diving experience.
Advance Your Certification Level
The PADI Deep Diver certification can count toward your PADI Master Scuba Diver certification, which is the highest non-professional certification in recreational diving.
Our Deep Diver specialty course is a great step if you want to advance your skills, explore new underwater areas of interest and demonstrate your commitment to scuba diving.
Learn from Experienced Dive Instructors
Our PADI Deep Diver course is taught by more experienced PADI diving instructors who themselves have the additional skills and experience, to provide you with the valuable insights and guidance you need to competently plan and execute dives below 40 metres.
Our PADI Deep Dive Instructors will ensure you have the necessary knowledge and skills to dive safely at greater depths.
Deep Diving around Koh Tao
One of the main factors for complete the PADI Deep Diver Specialty course is the ability to access deeper dive sites you would usually not be able to dive at.
Koh Tao boasts a great range of deeper dive sites, perfect for PADI Deep divers to explore, with a fantastic array of marine life including Chumphon Pinnacle, South West Pinnacles, Green Rock and Sail Rock.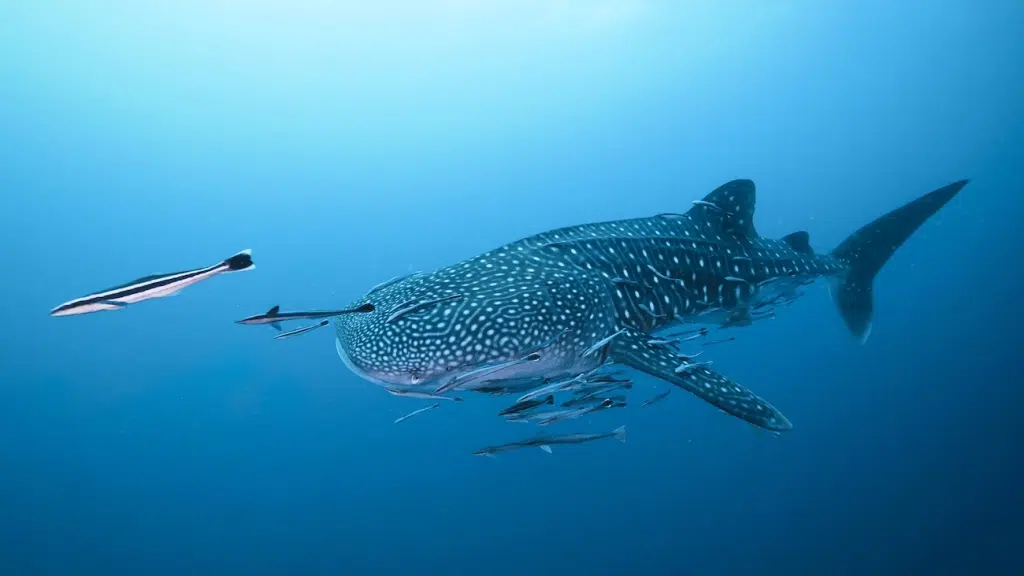 Who can enrol on the PADI Deep Diver course?
To enrol on the PADI Deep Diver course you must:
be at least a

PADI Adventure Diver

or have a qualifying certification from another agency
have recent diving experience – we recommend completing a scuba review if you have not dived for 12 months
be 15 years old or older
be Medically fit to dive
We conduct the PADI Deep Diver specialty course over 1.5 – 2 days.
* If you have already completed the PADI Deep Adventure Dive, you need to complete a minimum of 3 further Deep training dives.
If you have not completed the PADI Deep Adventure Dive you must complete a minimum of 4 Deep Training dives.
Popular Deep Diver Specialty Course
Our deep diver specialty course is a very popular PADI Diving course with recreational divers and is often combined with Enriched Air Diver (Nitrox), which helps to extend your dive time at our deeper outerlying dive sites.
Our other popular specialty courses include Wreck Diver, Sidemount Diver and Night Diver and many of our student level specialty courses, can be taken after your Open Water and Advanced Open Water Diver courses, or individually as Adventure dives.
Many of our IDC Koh Tao pro level Divemaster candidates take our Deep, Wreck and Nitrox courses and combine with a different set up and configuration such as our Sidemount or Self Reliant courses.
If you want to combine your specialty courses, (combo courses) please contact us and we can advise you on the best options based upon your preferred areas of interest and current diver experience.
Frequently Asked Questions
How deep is the diving in Koh Tao?
There are several dive sites in and around Koh Tao that offer easy access to 30 meters including South West Pinnacles and Shark Island.
Chumphon Pinnacles, Sail Rock, Hin Wong Pinnacles, Green Rock and HTMS Sattakut all offer easy access for dives below 30 meters.
Can you combine the Deep Diver course with Enriched Air?
Combining the Deep Diver course with the Enriched Air Nitrox course is great value that offers both financial and time savings for divers wishing to extend their limits.
Diving on Enriched Air below 18 meters significantly increases the amount of time you can stay underwater meaning more value with each dive.
Is it safe to dive deeper on Koh Tao?
The dive sites around Koh Tao offer divers some of the most diverse, exciting and safe diving experiences in the world, due to the amazing topographical diversity and good diving conditions for most of the year.
Diving at the deeper dives sites allows divers too explore a wider range of underwater features such as wreck diving, swim thru's and large outerlying granite rock pinnacles.