Home
Nitrox Instructor Specialty
PADI Nitrox Enriched Air Specialty Instructor course
MSDT • PADI Nitrox Specialty Instructor course, Koh Tao, Thailand
The PADI Enriched Air Diver course (Nitrox) is the most popular PADI Specialty course in the world and a 'must have' certification for any PADI Instructor. Nitrox Specialty Instructors can offer their student divers maximum options, and in doing so great customer service.
By the time every new scuba diver has completed their entry level course they will all have heard of diving on Enriched Air or 'Nitrox' as it is commonly referred to. They will want that extra flexibility of longer bottom times, and shorter surface intervals that diving on Nitrox provides.
Stay longer under the water diving around Koh Tao
One of the main reasons for taking the PADI Nitrox Enriched Air Diver Specialty is being able to spend longer under the water and Koh Tao boasts a great selection of dive sites suitable for your scuba divers to extend their limits!  Dive sites such as Chumphon pinnacle, Southwest, Hin Wong Pinnacles, Green Rock, White Rock and Sail Rock are all ideal for conducting Nitrox Enriched Air diver training.
This will allow you to guide your students on their first Enriched Air dives as they explore the dive sites over the extended time period that diving on Enriched Air allows.
Who can enrol on the PADI Nitrox Enriched Air Instructor course?
A renewed PADI Open Water Scuba Instructor (OWSI)
Be a PADI Enriched Air Diver or equivalent
Note: IDC/OWSI candidates may participate in the PADI Enriched Air Diver Specialty Instructor training course but may only apply for Specialty Instructor certification after passing an IE.
PADI Enriched Air Diver Specialty Instructors must have a minimum 10 enriched air dives prior to certification. This is a course exit requirement and the dives may be completed following the instructor training course.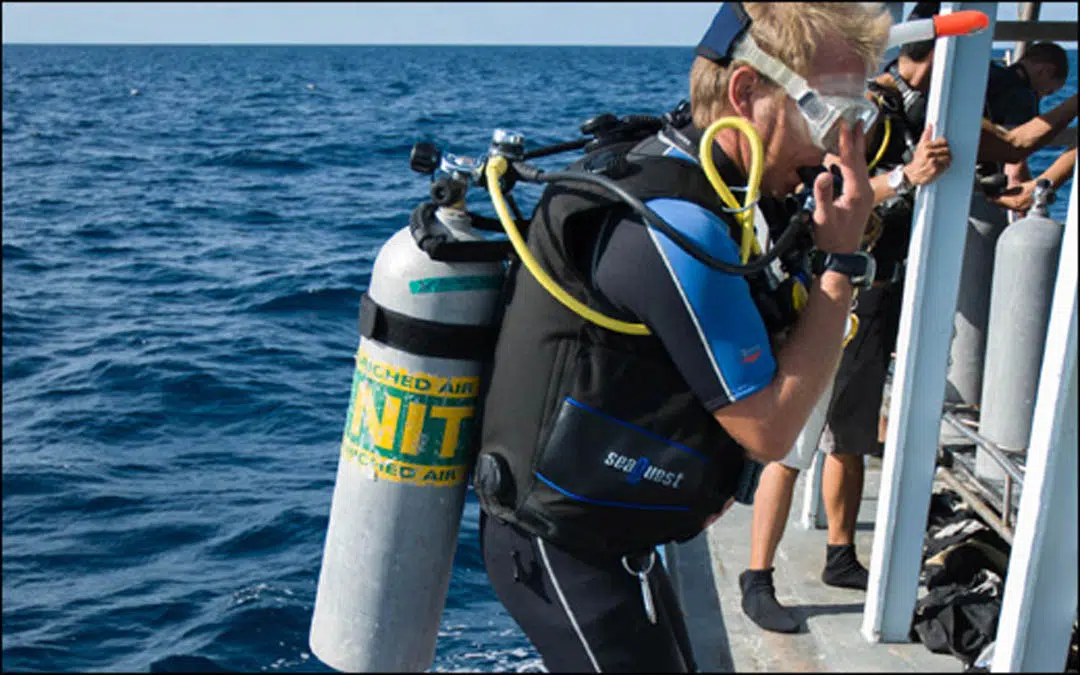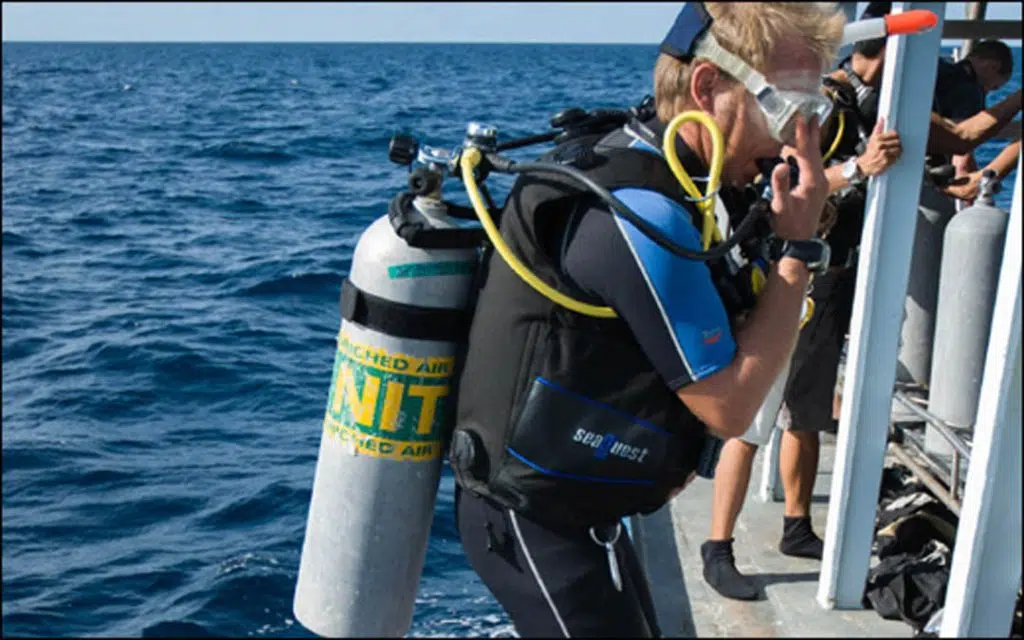 What will you learn?
You will participate in the following sessions:
Present and be evaluated on a prescriptive presentation from the the Nitrox Enriched Air Specialty knowledge review
PADI Nitrox Enriched Air Specialty standards, procedures and the curriculum
How to organise, conduct and market the PADI Nitrox Enriched Air Specialty course
Practical skills training sessions – where you will learn how to demonstrate, execute and evaluate student level practical skills from the PADI Nitrox Enriched Air Specialty course
Optional Open water training dives – 2 Enriched Air dives
You will complete the open water training dives on one of the several local dive sites suitable for this type of training.
As a PADI Nitrox Enriched Air Specialty Instructor you are certified to independently teach the PADI Nitrox Enriched Air Specialty Course
PADI Materials:
Please bring the following materials with your PADI Specialty Course Instructor Manual. You received these as part of the IDC Crew Pack during your IDC.
In addition you will need a copy of the PADI Instructor Manual. As of 2010, the Instructor manual is available as a free download for all PADI Members that are renewed from www.padi.com/mypadi/
PADI Fees  
PADI Nitrox Enriched Air Specialty Instructor Application fee: A$123