Home
PADI Course Director Kieran Beard Hooley
PADI Course Director Kieran Beard Hooley
PADI Course Director Kieran 'Beard' Hooley in Thailand
Kieran 'Beard' Hooley
PADI Course Director #364105
Having arrived on Koh Tao in early 2015, Beard embarked on his scuba diving journey at a young age, quickly realizing that his future was to be in scuba diving. He completed his Pro Level Courses under the leadership and guidance of Platinum Course Director Matt Bolton, where he would later work more closely as Matt's Operations Manager.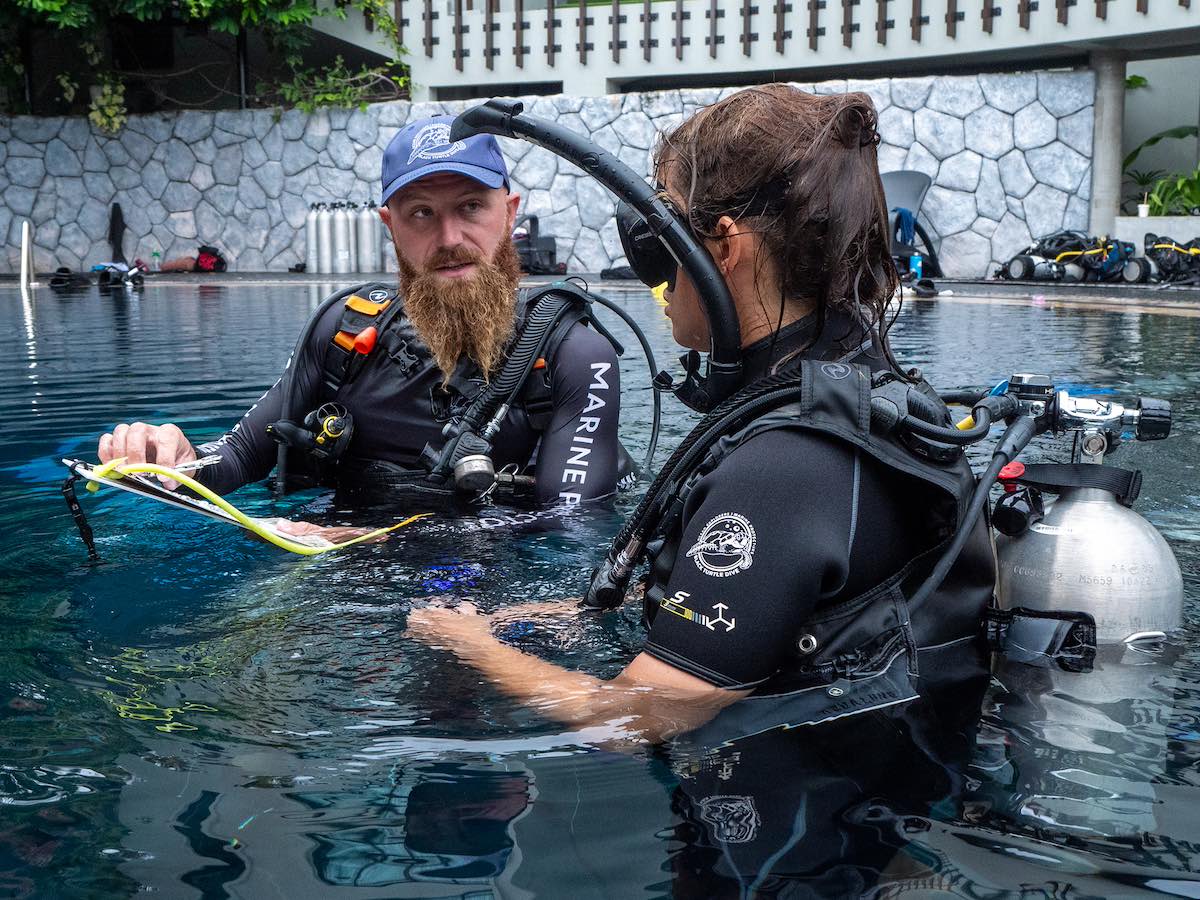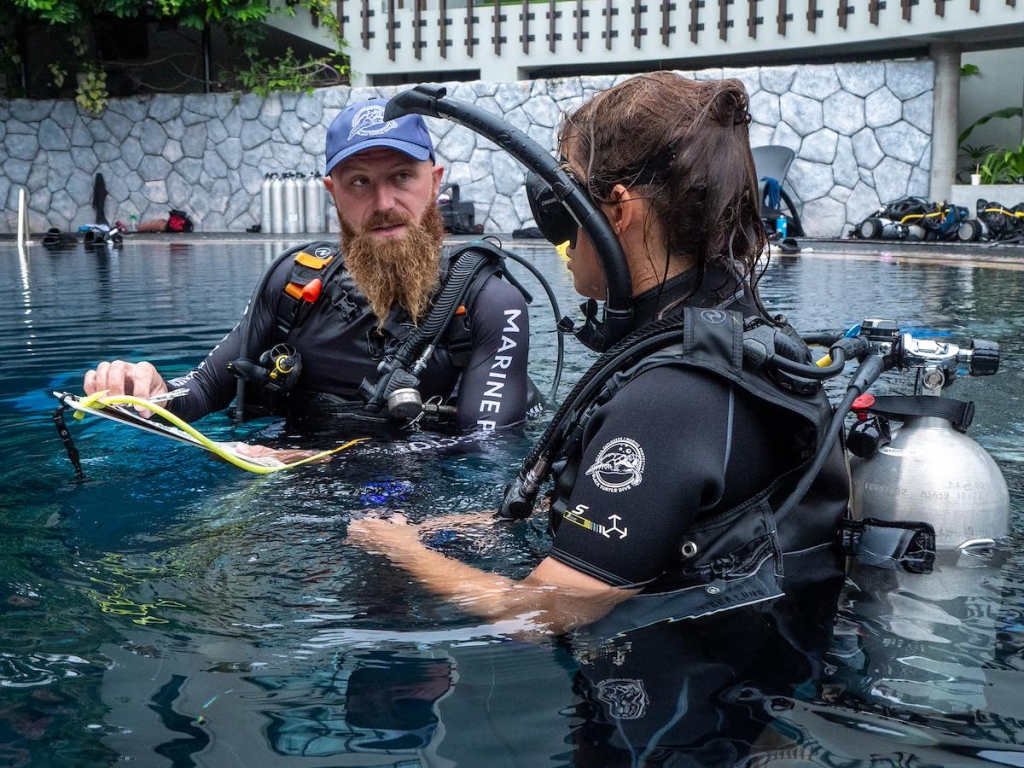 PADI Professionals
He has been involved in mentoring and teaching PADI Professionals since 2018, and has a passion for developing people. Beard has played a pivotal role in starting the careers of many scuba divers, turning their dreams of becoming a PADI Professional into a reality.
Beard's commitment to the art of diving education led him to achieve the prestigious PADI Course Director rating, the highest level of professional dive training within the PADI organization.
He possesses a profound understanding of the principles of dive instruction and is known for his patient, personalized teaching style. Beard is dedicated to ensuring that every student not only becomes a proficient diver but also develops their own ability of reaching their full potential.
Beyond his work in Professional Development, Beard is passionate about Sidemount Diving and imparting his expertise through neutral buoyancy workshops. Having developed our in-house 'Fluid Mechanics' advanced buoyancy, an integral and invaluable component of our Divemaster Program.
PADI INSTRUCTOR TRAINER
Sidemount Diver
Self Reliant Diver
Enriched Air Nitrox
Deep Diver
Equipment Specialist
Wreck Diver
Diver Propulsion Vehicle
Emergency Oxygen Provider
AWARE Shark Conservation
Dive against Debris
EFR Primary, Secondary and Care for Children