Interview with Mongolia's first PADI Open Water Scuba Diving Instructor
Imagine you do something that sets you apart from everyone else! Imagine being able to offer something that no one else can. I am currently sitting with Khaliun Batsaikhan who is officially now the first Mongolian PADI Open Water Scuba Instructor.
Khaliun came to us here at Crystal Dive, as a non-diver. She has now transformed herself into, not only a professional in the diving industry, but to someone who can inspire and contribute to her community.
Follow along as I discover exactly what brought Khaliun to our slice of paradise, and what she hopes to achieve with her new role as a PADI professional.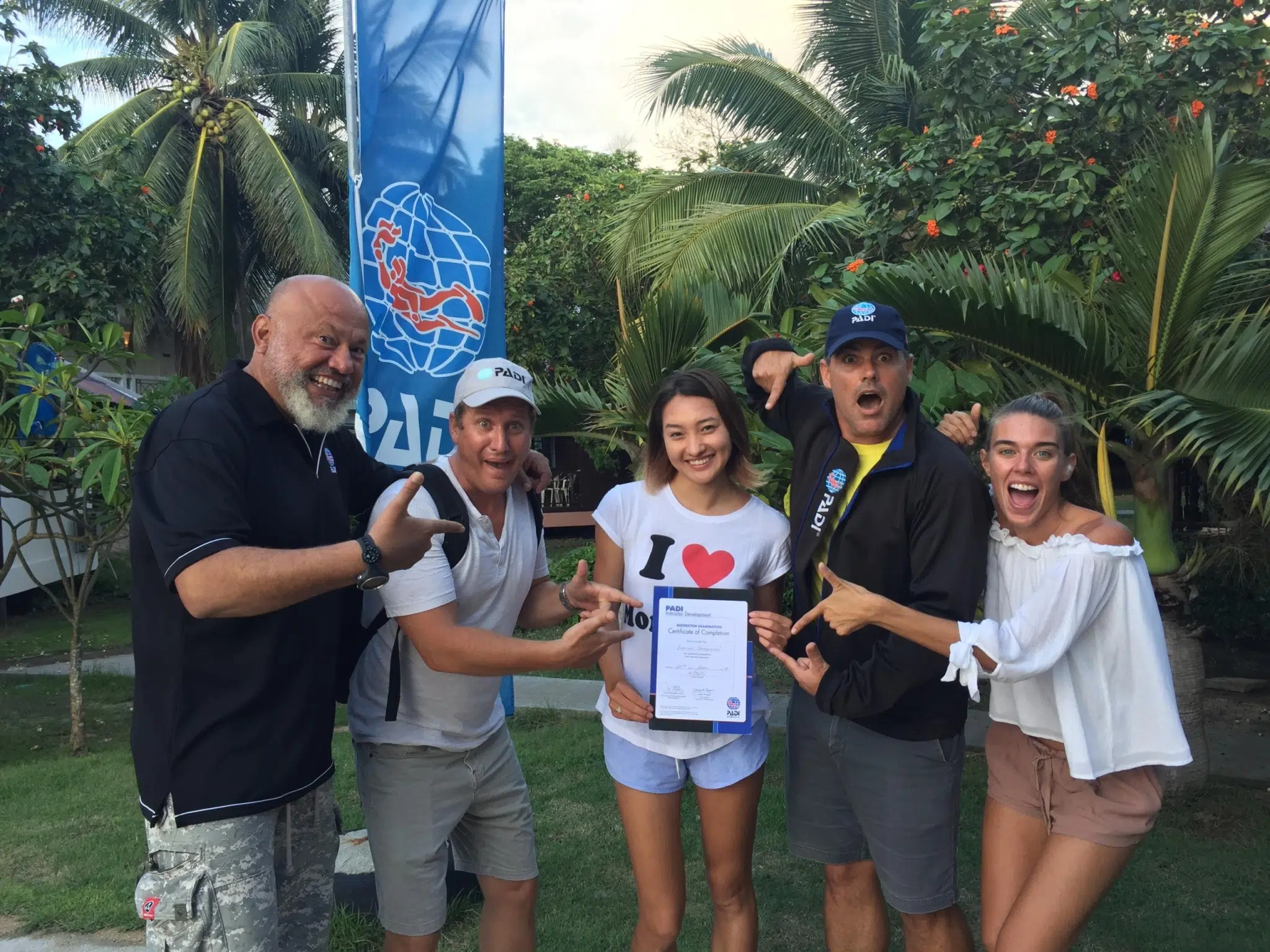 Q: What inspired you to become a PADI professional?
With an educational background in business, I was looking to find a way to bring something new to my country. I was interested in starting something on my own, and always thought, "What can I do for Mongolia?
I had seen a post on Facebook that they needed someone to teach Scuba Diving at Great Sea Resort, a camp near Lake Khövsgöl, which is one of the largest freshwater lakes in Mongolia. I was interested right away and decided to try a PADI Discover Scuba Dive first, to see if I would like it.
Working as a swimming teacher, I loved anything that had to do with water; however, the idea of scuba diving was a whole new concept to me. On the first dive I was extremely nervous, however by the second dive I was able to relax and I started to enjoy myself and was instantly hooked.
I had my "something new!" Not only could I help to develop Scuba Diving in Mongolia, I could find a way to combine what I love with my profession. Oh…and to be one of the first to do so, that was very interesting to me.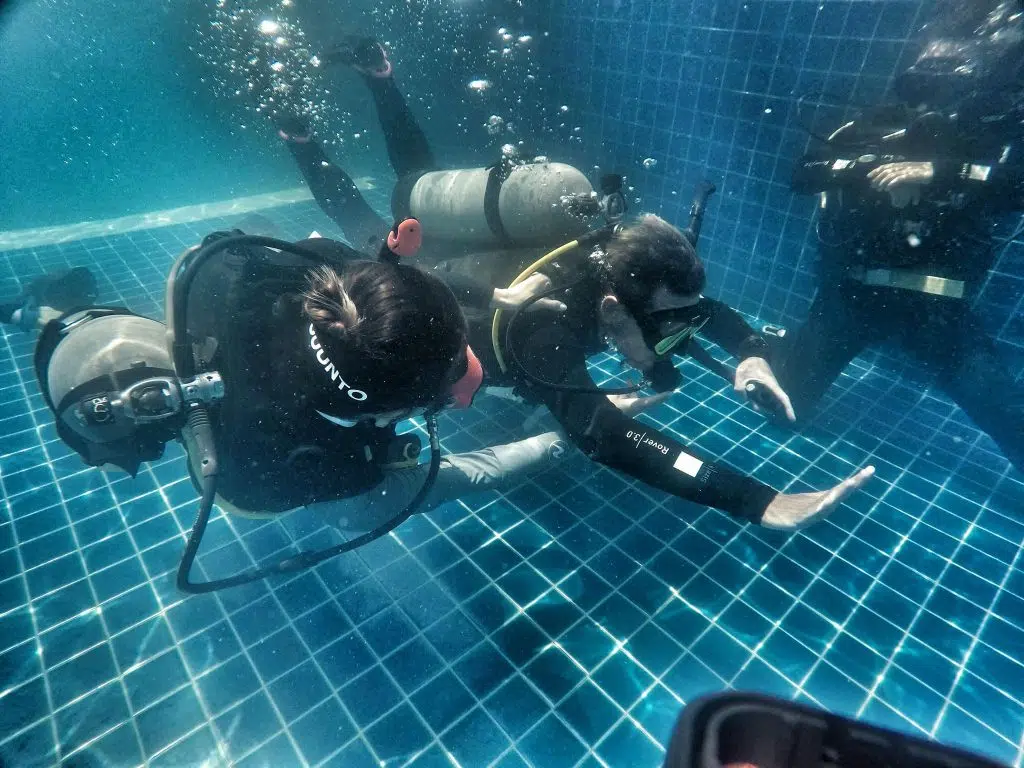 Q: Why did you choose Koh Tao and Crystal Dive Resort for your training?
My boss Mr.Zeev had been to Koh Tao and Crystal Dive on numerous occasions and fell in love. I am very grateful for his decision to bring me to Crystal.
The people are different here compared to other places I have been. For such a diverse group of travellers, everyone has the same interests, and it is easy to make friends. Everyone is here to dive, and you can feel energy as soon as you walk in.
During my Divemaster we were able to participate in many Eco events, such as beach and reef clean-ups.
Mongolia is in the process of changing, and caring now more than ever, about the environment. I want to bring "Eco" ideas from Crystal Dive, to Mongolia. One of my favourites was the "Butt Challenge" and we had a competition to see how many cigarette butts we could remove from the beach.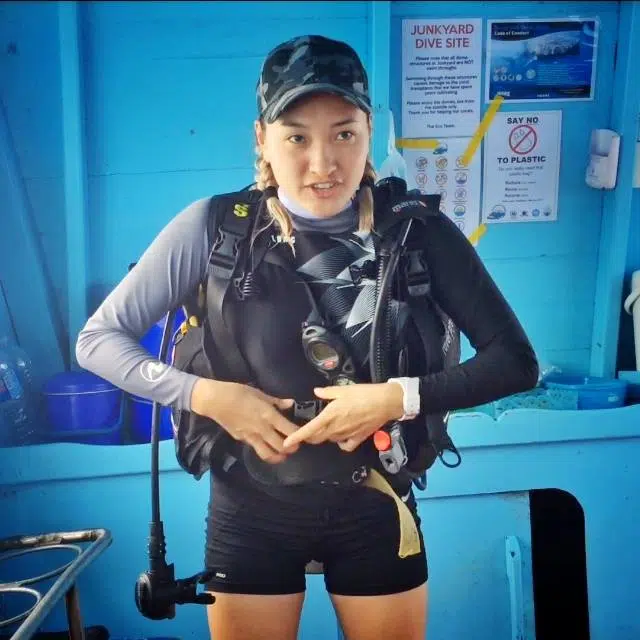 Q: During your IDC you were able to work with the same team as your Dive Master training. How did that affect your progression through the ranks?
While studying in University I found it challenging to get to know my teachers. Coming into the IDC PADI Master Instructor Manu Valdes had taught me everything I knew. He was there with me right from the beginning, while PADI Course Director Andrea Warren had worked with me during my Divemaster training.
Since I had already developed a relationship with both of them I felt more comfortable to ask questions and felt that I had a support team looking out for me.
It was also fantastic to have multiple staff during my course. Different teachers have different views and are able to spot a variety of strengths and weaknesses. I believe having such a diverse team truly aided in my development as an Instructor.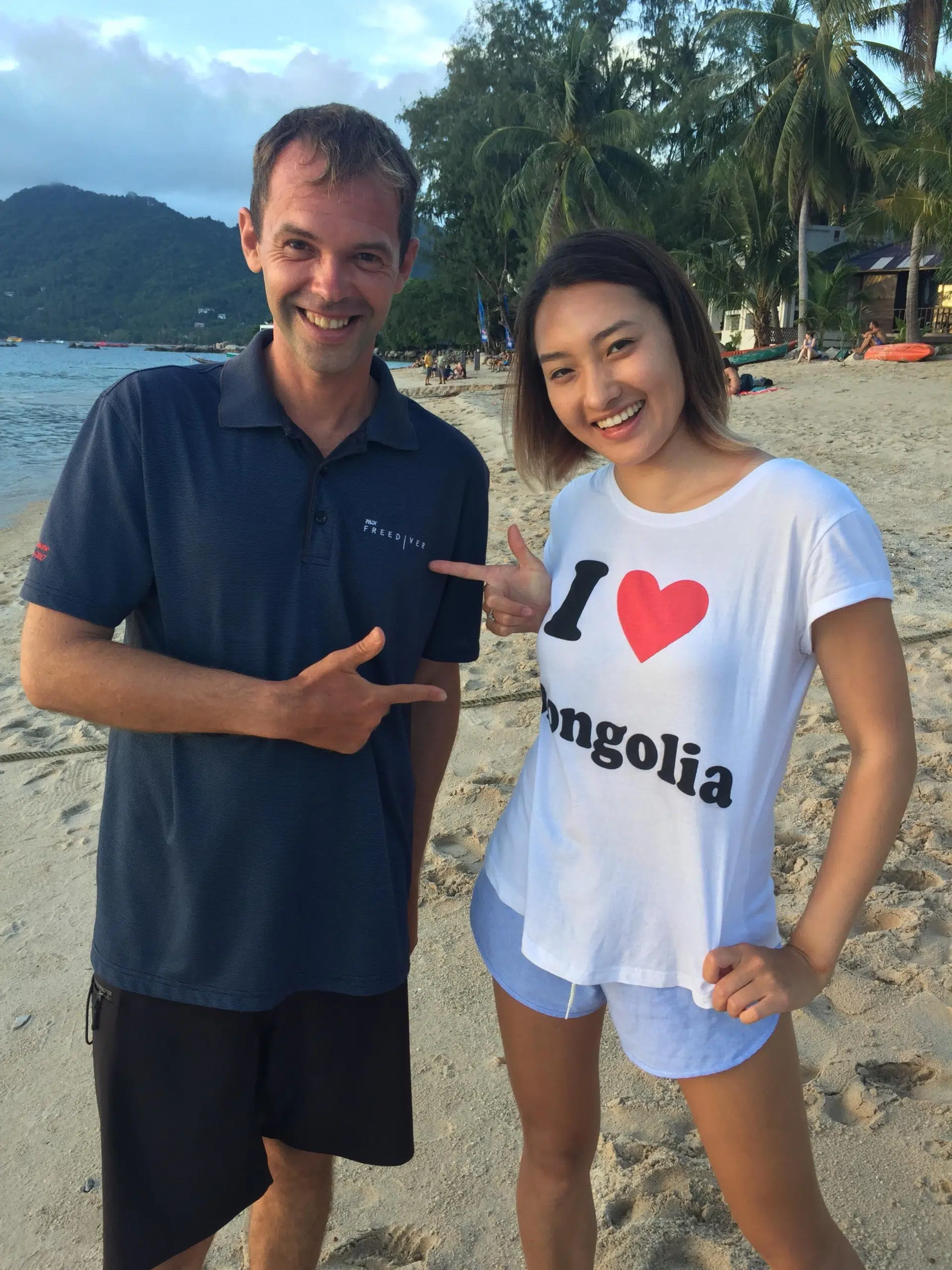 Q: What is your most memorable moment during your training to become a dive professional?
Let me think…definitely the PADI Instructor Examination (IE)!
Heading into the IE I was quite nervous. With English being my third language I was most afraid of the theoretical component of the course. After completing my exams and seeing all my scores above 90% I was extremely proud of myself.
I had always viewed PADI as a large organisation so it was great to see the examiners as real people. They were extremely nice and truly inspiring.
It certainly was a challenging experience, and I was very proud to do better than I ever could have imagined. I think I was more excited getting my Certificate of completion than receiving my Bachelor's Degree.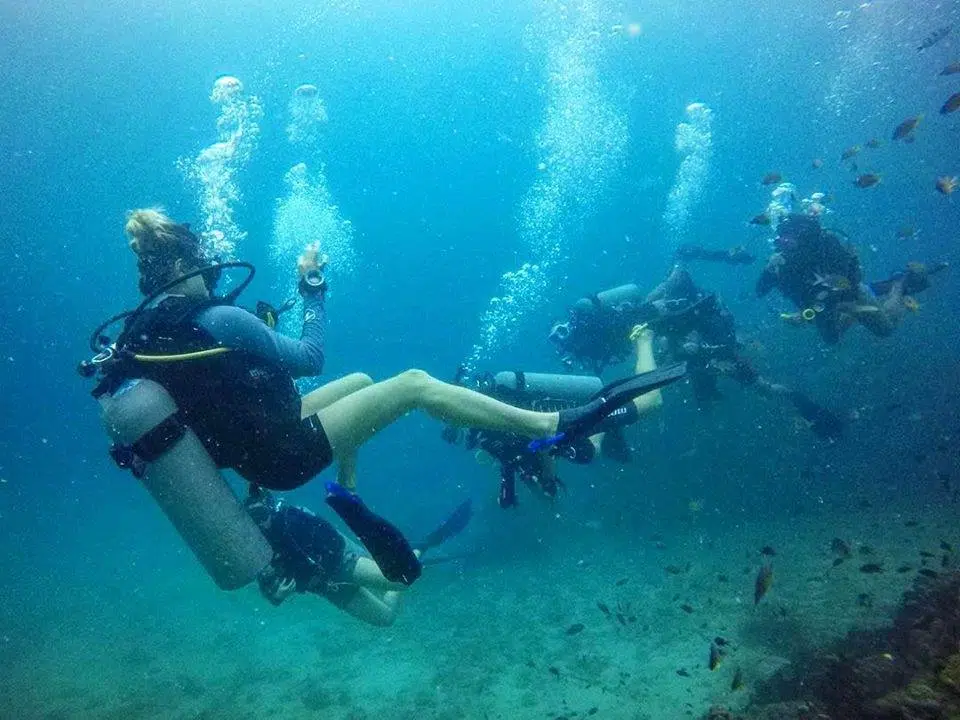 Q: How has Crystal Dive Resort and PADI changed your life?
Oh wow, it changed my life a lot…completely. I originally had a different set of goals, and was not planning to do something like this for the rest of my life. Now I know this is my thing. I have so many new goals, and I know scuba diving will help me to achieve them.
Mongolia will now get to celebrate its first PADI's Women's Day event this July. Hopefully I will be able to inspire more women to get involved and change their life the way I have done.
Q: What does it mean to Mongolians to have its first PADI Instructor?
As I said before, I have always wanted to bring something new to Mongolia. I feel as though this is my way to contribute to the development of my country.
Diving will bring in a new type of traveller and will aid in the growth of our tourism. In the dive centre I will be working at we can offer Altitude & dry suit diving in freshwater lakes.
Every year we celebrate a Winter Festival, the 1st week of March. I can now plan to teach a PADI Ice diving speciality and start a new tradition.
We are also in the process of creating underwater artificial marine parks with a Nomadic theme that represents our country. We will have an underwater GER, otherwise known as a Yurt, which is a circular tent used by nomads in Mongolia. We will also have a Dinosaur park as well, which I believe will attract a lot of divers and put us on the map.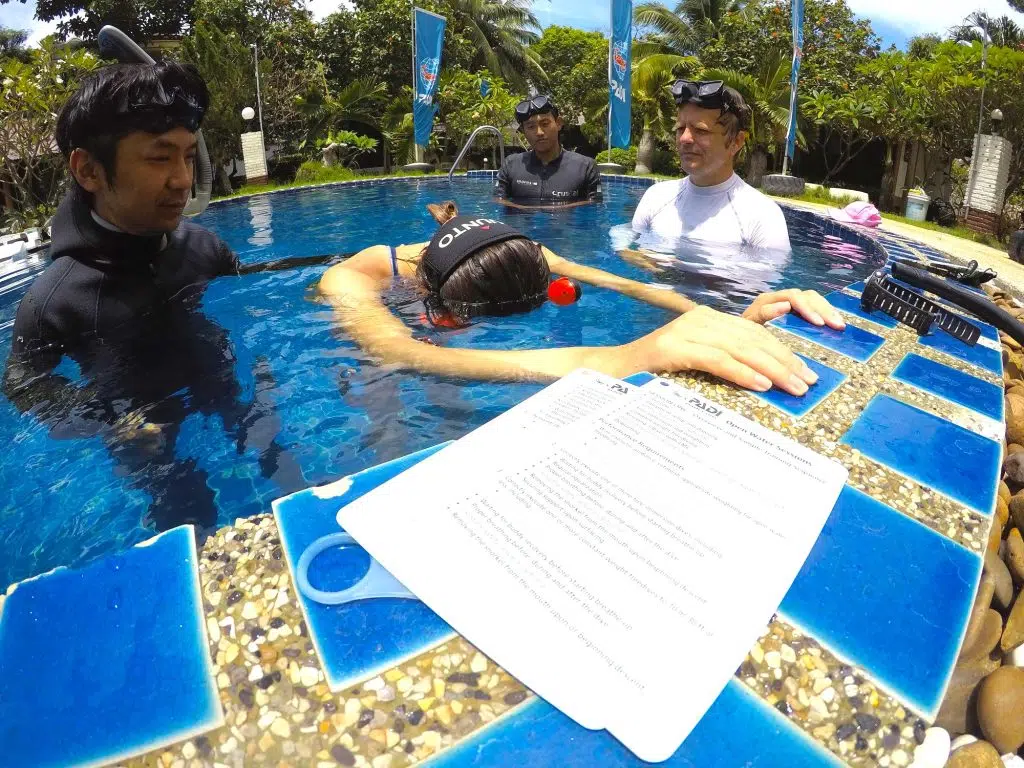 Q: As a PADI Open Water Scuba Instructor, what inspired you to pursue an interest in freediving?
To tell you the truth…I do whatever my boss tells me to do, and I'm very grateful I have listened so far. Before him I had no idea about Scuba diving let alone Freediving. It has opened up a whole new world for me, and there is no way I would have done it on my own.
My PADI Freediving Instructor Trainer Sergey Busargin really helped me to overcome my fears. He speaks Russian, which I have studied all my life so that made the course much easier for me. It was super challenging at first but it is crazy how the body adapts. I can hold my breath longer and longer every time.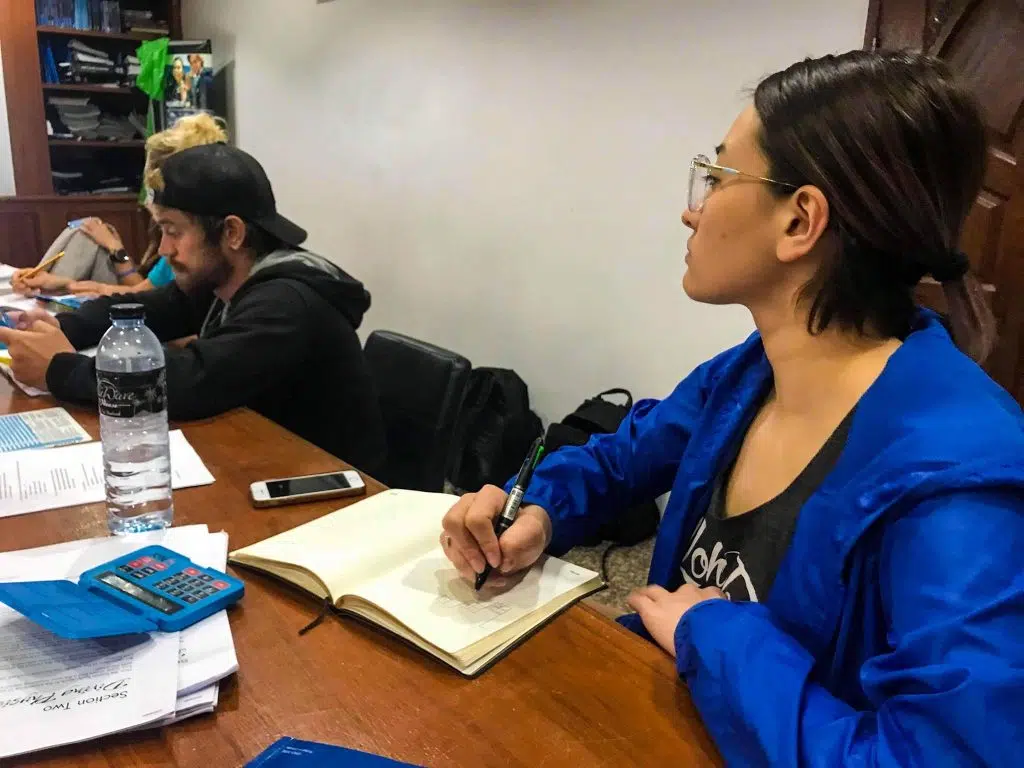 Q: What does the future hold for you now as a PADI Open Water Scuba Instructor and PADI Freediving Instructor?
As an instructor, my plans for the next year are to inspire Mongolians to get their PADI!
Most of the people here are afraid of water, and will at most only try a Discover Scuba Dive. I want to show them, that becoming Open Water divers they will gain the knowledge and skills to feel more comfortable in the water and learn to love the underwater world the way I have.
The same goes for the PADI Freediving Course. Most Mongolians have no idea what the course entitles and have no understanding of the basic principles. I want to show them how safe and fun it really is.
I am also hoping to promote travel within my own country and around the world. Diving opens up a whole new reason to explore and find new places to dive. We will be working with Crystal Dive in order to help plan diving holidays for our students.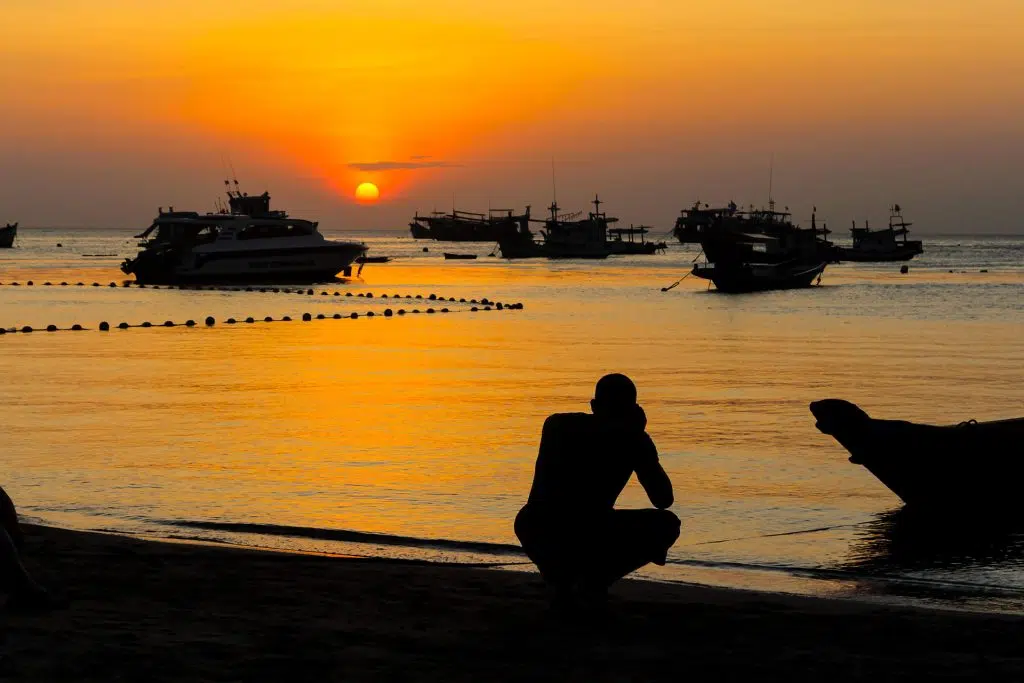 Q: What would you recommend to others who want to follow a similar path to yours?           
I would tell them…do not be afraid to change your life! If they are considering becoming a PADI Open Water Scuba Instructor they will never regret it. This is one of the most interesting and best jobs in the world.
I think those of us working within the diving world can strongly agree with Khaliun. Scuba diving is all about transformation and overcoming pre-conceived notions about what we can and cannot do. It can be intimidating to take that first step; however, once you do you will never regret it.
We are so excited to be a part of Khaliun's journey all the way from some of her first experiences underwater to paving the way to the underwater world for her country. We wish her the best of luck, and I don't know about you guys…but I am excited to go diving in Mongolia now!
Interviewed and written by PADI Course Director Andrea Warren.
A shortened version of this article was featured in May 2018 on PADI's official blog. You can view that here on the PADI website.