Suki Hung is one of the most experienced Chinese PADI Course Directors
Suki Hung is one of the most experienced Chinese PADI Course Directors, training over 1,000 PADI Professionals and has been at the highest level of the scuba diving industry for over a decade. Suki recalls her journey from the corporate world to the underwater world and the challenges she has faced as one of the first Chinese-speaking PADI Instructors.
Can you tell us a little about your background?
I have a corporate background and I worked for a large corporation so I understand both the fantastic rewards on offer for success as well as the incredible pressures of working in the corporate world.
Before discovering scuba diving I worked as a PR consultant for a large telecommunications company. I travelled a lot with international clients and I played the game, which was often a ruthless game.
I lived in a world of high expectations, targets, and deadlines. The bottom line was profitability and I was surrounded by driven individuals and lots and lots of ambition. I worked hard and I played hard!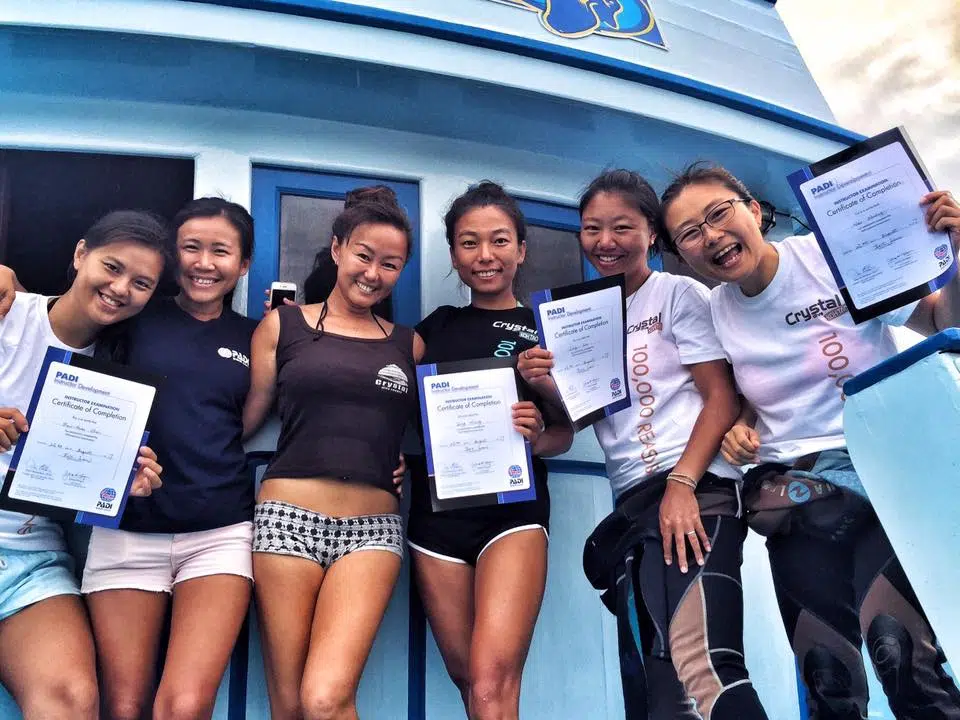 How and when did you arrive on Koh Tao?
I started scuba diving in 1998 by chance. I was travelling after finishing school and I wanted to do something adventurous. So whilst on Koh Samui I did my PADI Open Water course and loved it. Since then scuba diving has always been an outlet for me. I love being under the water as it is so peaceful and a place where I can chill out and relax.
While travelling for work I'd always look at taking a day to dive in different locations. It was one of the best things about traveling. And it became addictive.
I first visited Koh Tao in 2000, just for fun, on yet another Thai holiday.
It was a different island back then! Koh Tao was very laid back with dirt roads and no 7/11's. There was limited electricity and no high speed ferries. Travelling from Koh Samui took over 3 hours.
Mae Haad was just a sandy road with a few wooden huts that housed a few local restaurants but the water was so inviting, crystal clear and full of marine life. It was so laid back it was almost at a standstill, the polar opposite of the 24/7 bright lights of Asia's world city, Hong Kong.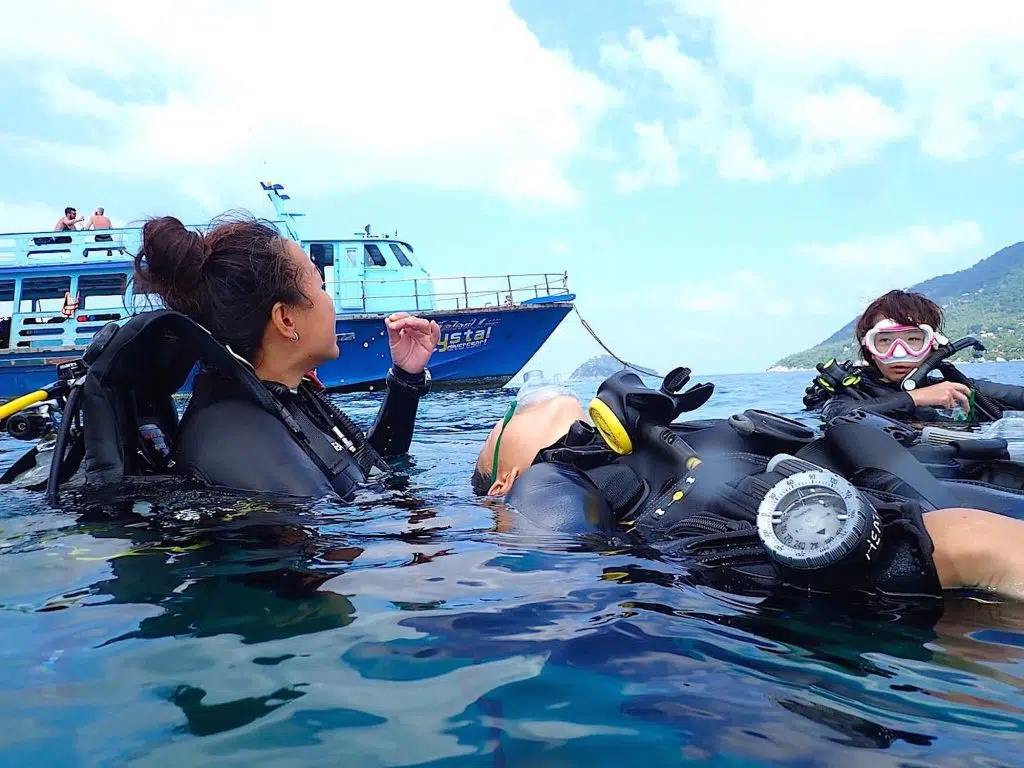 Did the remote tropical island lifestyle appeal to you? 
I returned to Koh Tao 6 years later to complete my PADI Divemaster course. By this time I was much more restless and for the first time in my life I was thinking about the possibility of living outside of Hong Kong.
At this time I wasn't super focused on becoming a dive professional. The Divemaster course was something for me to do while I pondered what to do with my life. Diving was something I enjoyed immensely but this combined with thoughts of a tropical island lifestyle started to grow on me.
I began building meaningful relationships with people on Koh Tao and I loved the simplicity of island life in a remote location. Two weeks later I had quit my job.
I knew what I didn't want! I knew I wasn't ready to go back to city life and my new relationship with scuba diving gave me a reason to stay on Koh Tao.
I guess my love for scuba diving pretty much tipped the scales. In life there's always somebody or something that tips the scales! So I didn't go back. Well actually I did.
I went back and packed!
I returned to Koh Tao without a timeframe and just loved it. Scuba diving every day and I exchanged my high heels for flip-flops and on this visit I became more certain that this was my future.
In the back of my mind I always knew I could return to Hong Kong and jump back on the city ladder. This was a little security for me I guess. But deep down I knew it was a ladder I didn't want to climb anymore.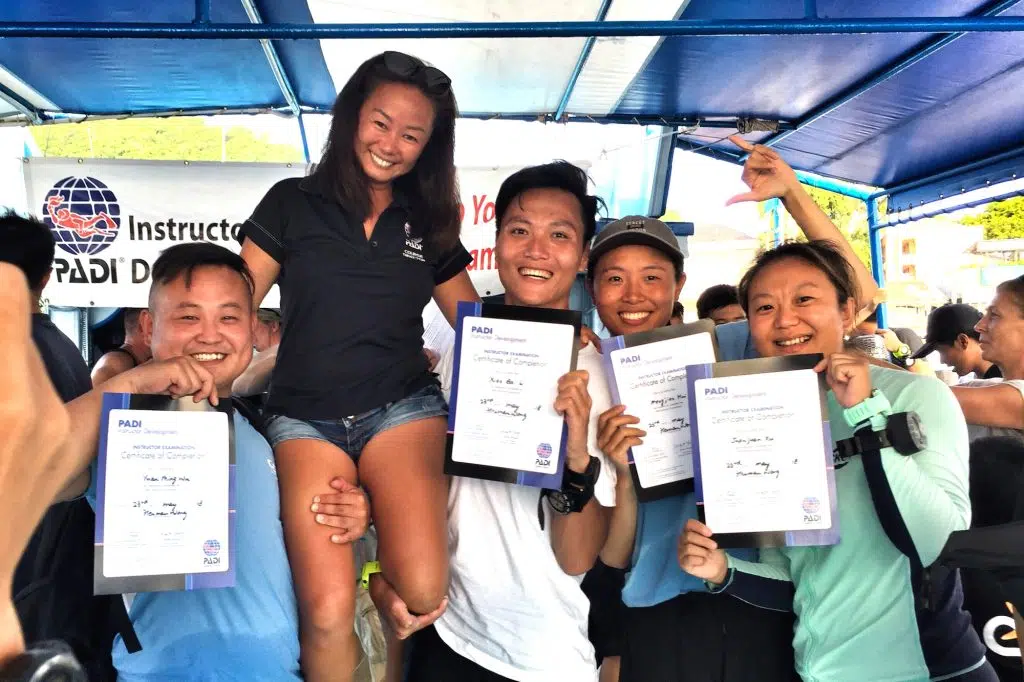 Is it more of a challenge for a Woman in Scuba Diving?
When I first started scuba diving the industry appeared to be dominated by men. It wasn't any different from the corporate life I had left.
I often heard comments like "Are you sure you are strong enough to carry that tank?"
'Of course I am!' I would reply, with a smirk on my face. I guess I am barely 1.55 metres tall and weigh less than 50KG so I know I'm small but I'm sure I wouldn't have had comments like this had I been a man.
My students often offer to carry my kit bag. I know they mean well and are only being polite but I tell them that If I can't carry a tank and a kit bag how can I teach them.
Scuba diving is like life. You first need to be responsible for and take care of yourself before taking responsibility for others.
So as a female in the scuba diving industry back in the 2000's, you needed additional conviction to succeed, but what I love about being a role model scuba diving professional is that it's not your strength that matters the most.
It's your skill, knowledge, people skills and most importantly your attitude that are key factors to your success.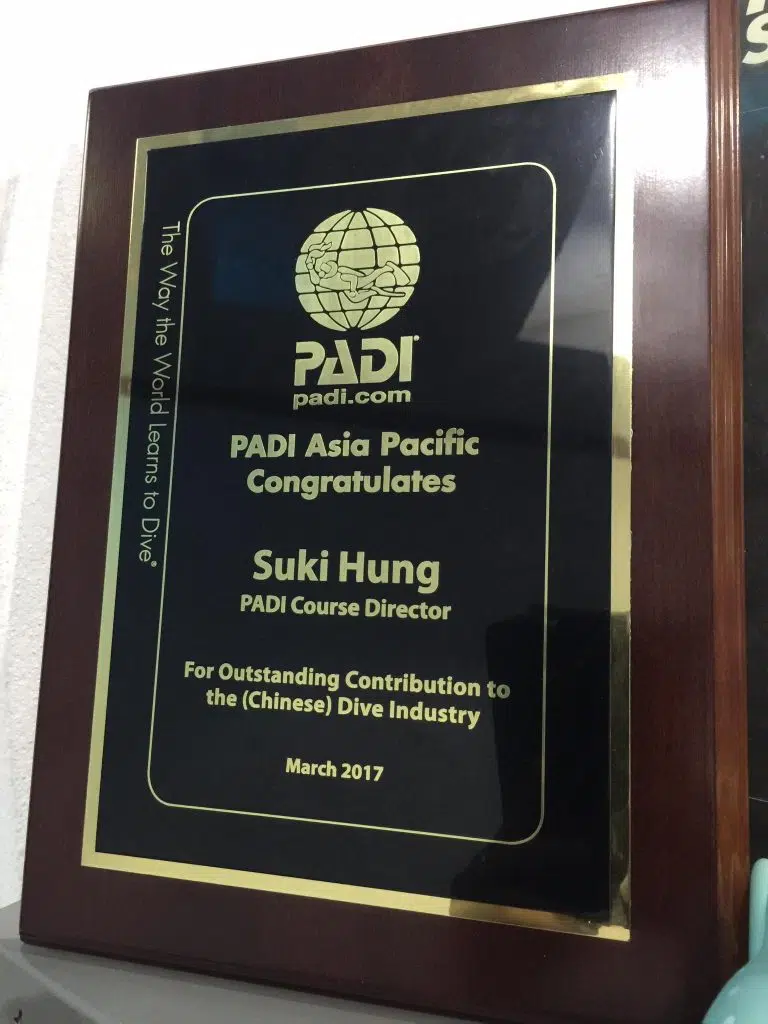 What was your first role after becoming a Scuba Diving Instructor?
I joined Crystal in 2007 having completed my Instructor Development Course (IDC) with another dive centre. I noticed a difference immediately. Matt Bolton was the General Manager and had a much more open and inclusive management style.
You were judged on your ability, skills and what you brought to the table. Not how long you had been in the industry, or who you knew. Matt was clear with the direction he wanted the business to go.
To begin with I was teaching courses predominantly in English. I had arrived with some teaching experience but I didn't have the benefit of team teaching with more experienced Instructors.
I worked alongside some of Crystal's best and most experienced PADI Instructors and I found this extremely beneficial. It added more structure to my teaching and gave me valuable insights on different methods of handling problems you experience when teaching people to dive.
Due to this experience I'm a firm believer that a structured team teaching Internship immediately after an IDC is extremely important for anybody wanting to teach full time.
Matt was also clear with the role he envisaged for me. He wanted to be China Ready and with hindsight (I'm sure he won't mind me saying) – before even China was ready! He anticipated the trend and change within the industry, so I enthusiastically embraced the initiative.
What was it like building a Team China at Crystal Dive?
The early years were a challenge as Chinese speaking Dive Professionals where not in abundance. Operationally from day-to-day it was incredibly busy teaching courses, mentoring pro level candidates, liaising with agents, replying to correspondence, scheduling bookings and handling customer service related issues.
We are not an ordinary PADI Dive Centre at Crystal Dive. We have the 'Crystal way' of doing things and in my view it's the best way as we provide the highest standards of training. We are quite demanding and it's something Matt introduced from the very start and something I intended to emulate within our Chinese team.
As the manager for Chinese Market Operations & Training and eventual PADI Course Director for our Chinese team, I would often have to work as a life coach as well as a scuba diving instructor.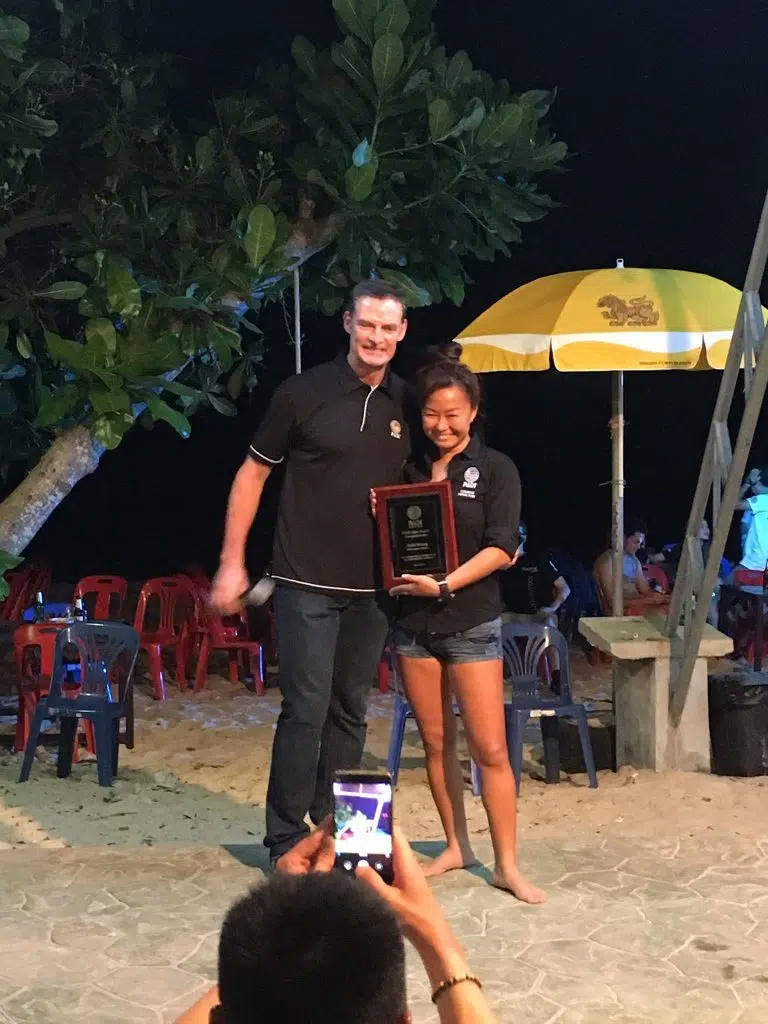 Tell us about your journey to PADI Course Director
As a diving instructor it took quite a few years for me to step up and become a PADI Course Director. I learned a lot whilst teaching and Matt had been encouraging me to train to become a PADI Course Director since I completed my PADI IDC Staff Instructor course with him.
I worked as a translator for Matt when he had Chinese candidates as well as a fully-fledged IDC Staff Instructor conducting segments of the Instructor Development Course under his indirect supervision.
Although I was extremely busy I was enjoying life and I wasn't certain how ready I was for the commitment of PADI Course Director. Matt kept encouraging and although it was a big commitment and I had some issues with my ear, I finally decided it was the right time.
So finally, in 2014 I completed the Course Director Training Course. Matt & Crystal Dive were and have been extremely supportive to me and I soon realised that teaching scuba diving and living on Koh Tao was what I wanted to do with my life.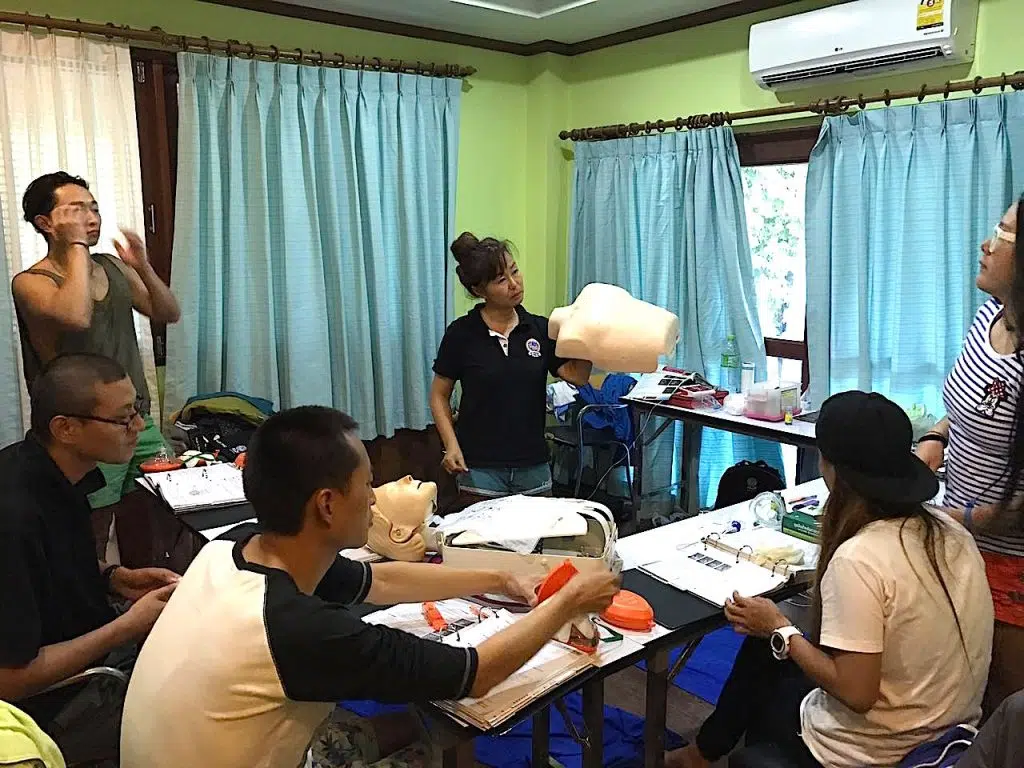 Does coming from China add an extra challenge to your role?
In becoming a dive professional far from home, there where things I needed to consider. The cultural element in China dictates that you repay your parents for their hard work bringing you up.
So you become a doctor or a lawyer. Luckily for me my mother understands and feels that the best way I can repay my parents is to live the life I want and to treasure the sacrifice that they have made. I am very fortunate to have such an understanding and supportive family.
With this in mind I needed to ensure that whatever I did was to the very best of my ability. And to be able to perform to such a high standard you need to make sure you have a real conviction and passion for it.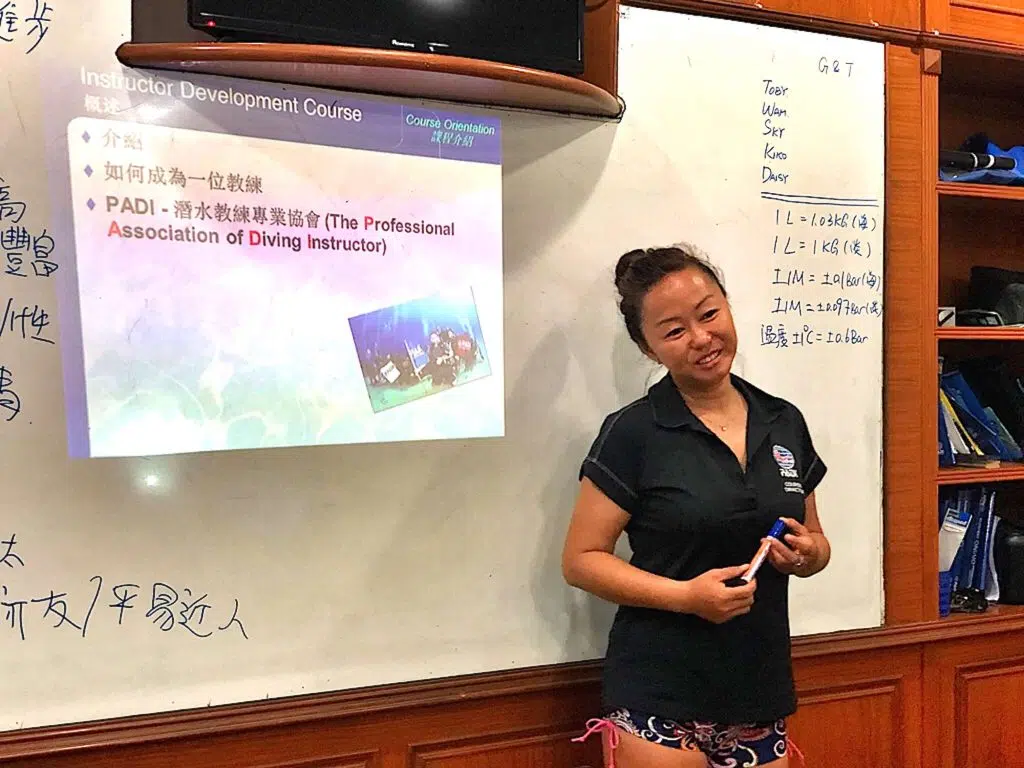 What type of person are you when teaching?
I'm a very approachable person but I like to keep things straight. My nickname is 'Sifu' which means 'Mentor' and my candidates are all my protégés so I call them 'Tudi'. I think they appreciate that as I'm not only teaching them how to train to become a scuba diving instructor, I'm also helping with their real life skills.
My Pro level candidates are mentored and that extends beyond the scope of scuba diving. We work together as a team and I think they appreciate it by the end of the IDC.
There is a huge responsibility that comes with my role as we have to ensure candidates are trained to the highest of standards. Our candidates travel from distant locations to commit to our training programs and I want to fully support them in that.
There is a nurturing element to what I do and I love to see the transformation in people and to see them so happy after successful completion of the IDC and also with the personal changes in themselves. It's worth it.
At Crystal Dive we build lasting relationships with our Divemasters and Scuba Diving Instructors and stay in contact; it's more of a family.
Of course, ultimately I have expectations and I want candidates to be successful dive professionals. It gives me great satisfaction knowing that you're helping change someone's life.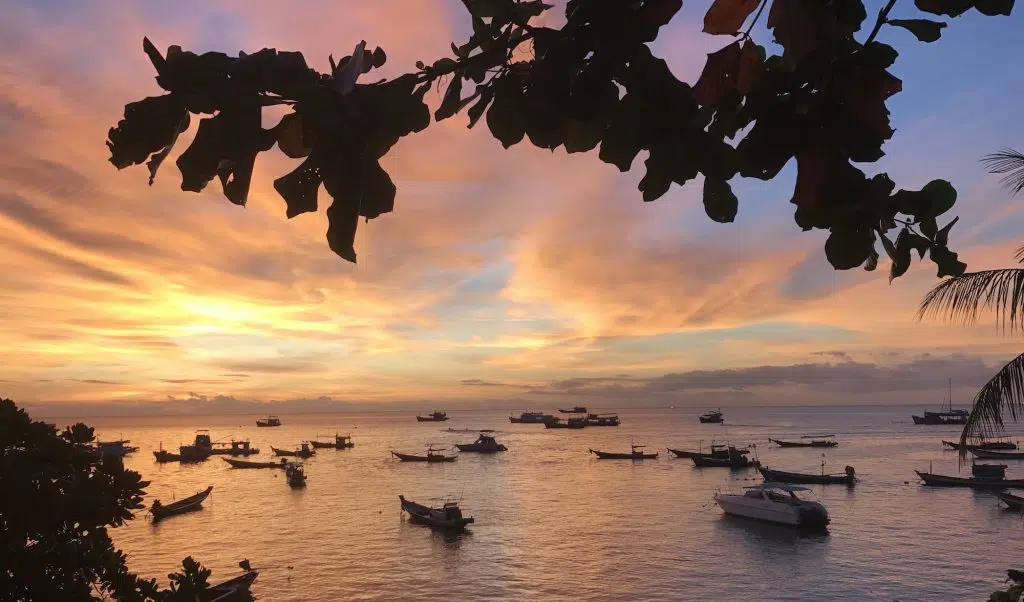 Do you have some final thoughts on Crystal Dive?  
I've been here now for over 10 years so Crystal is my family. As a role model and successful Instructor trainer I'm extremely grateful for the opportunities Crystal Dive have given me during my journey from the corporate to the underwater world.
My success as a PADI Course Director is not only down to my own ambition but also the quality of the mentoring I have received from Matt from a training, business and marketing perspective.